You are viewing:
Movies

After how many years in school, and then 25 more as a professor, I'm hopelessly (and happily) hooked into the academic year.  Summer is a time to refill the buckets of the soul–but come September, all those ideas from all those sunny days with all those friends old and new start to take paragraph form, my brain begging to get back to work, my fingers itching for the keyboard.  I don't teach anymore, but I've kept the writing machine oiled and ready to go, dependable old thing!  And I'll be getting back to Bill and Dave's, as well.  Dave's already in–but in the south, you know, they start school early.
Ladies and Gentlemen, start your engines! Continue reading →
My daughter and her friend Maeve made this short film for their summer English project when they were both fourteen. At last their classes have seen it, they're fifteen, and I can finally share! Maeve wrote the music and sings it with a little help from Elysia, who choreographed the dance. Together they wrote, directed, edited, and absolutely everything else. Assignment was to address a social problem.  Please feel free to share it around! Continue reading →
Last November, I directed a movie from a script I had written.
#
I wrote the damn thing- a comedic short meant to send up trashy literature-  two years ago, then was at a loss for how to produce it.  The actor I wrote it for moved across the country.  I shelved it to focus on my own acting endeavors.  After appearing in dozens of indies, industrials, and commercials, I wrote and acted in another short and learned a bit about bringing people together.  Continued to act, but the work dried up.  Grew despondent and looked for a way to kick the millstone feelings.  Started listening to a podcast featuring an array of names from the entertainment industry.  They all said the same thing: "make your own work."  A local actor doing just that inspired me and I was resolved.  And who would direct?  "I'll direct it," I declared, surprising myself most of all.
comments: Comments Off

on Night at the Movies: "The End of the Tour"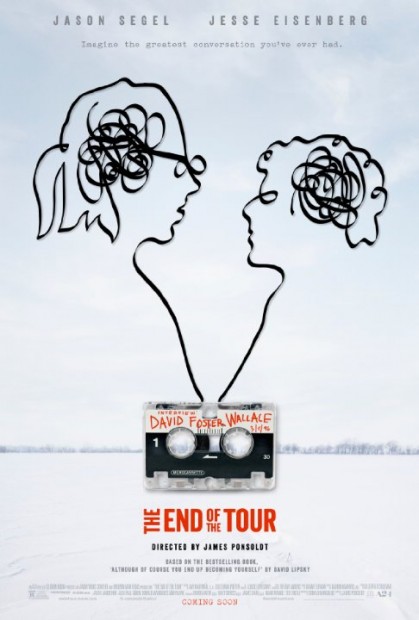 Just came from "The End of the Tour," the new movie based on a failed Rolling Stone story by David Lipsky, who joined the end of David Foster Wallace's "Infinite Jest" tour 12 years before Wallace's terrible suicide.  It's movie of little movement, mostly two guys talking, one in the throes of huge new fame, the other not there or ever going to be, and jealous, and yet it's more gripping than the thriller we saw next in our Monday thunder double header, no need to mention.  It's funny, charming, dark, and portrays two layered and unequal men jousting.  As the decades pass, only one of them gets to live and tell the story.  A great movie, especially for the writers among us, so much to think about, though no doubt aficionados of the late great savant will find plenty to complain about, while his haters will continue to hate.  But that should be even more fun.  Go see it. Continue reading →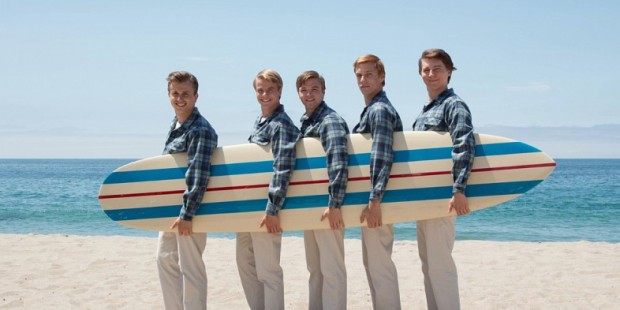 I cried through most of "Love and Mercy" a film about the incredible Brian Wilson of the Beach Boys.  Partly the tears were for my own youth, but this is a sad tale–of misunderstood genius, of mental illness, of abuse.  The directer is Bill Pohlad, who produced the enigmatic Bob Dylan biopic "I'm Not There" in 2007.  That film used a number of actors to portray Dylan, including Kate Blanchett.  This film uses two actors to portray Brian Wilson, and lets us see the actual man during the credits.  And it works beautifully, an embodiment of the changes the man went through, the eras of his life.  We're all played by different actors as we grow older, aren't we. Continue reading →
I made it myself! Let me know what you think…
comments: Comments Off

on Captain America Agrees
The night before I interviewed the peace activists, I headed to the theater to see Captain America: The Winter Soldier.  I figured this brand of mindless violence would be just what I needed to unwind after another day of interviewing and planning for my three-month cross country research project about the role community service plays in people's lives. Enough of lofty thoughts and earnest contemplations, of hearing about hospices and the homeless – I wanted to watch Cap America and Commander Fury take care of business in a morally unambiguous universe, laying waste to a bunch of simplified bad guys in the most special-effect-laden way possible. Continue reading →
comments: Comments Off

on Flatball!
If you liked "Ultimate Glory," you're going to love this.
Help support Flatball: A History of Ultimate at Indiegogo here: http://www.indiegogo.com/projects/flatball-a-history-of-ultimate
Colchester, England. August 3, 1994. The plush, green pitch is lined with diagonal stripes marking the end zones, and fans from around the world are on hand to witness the final match of the World Championships between Sweden and the USA. When the USA drops a pass, it appears as though Sweden, just 30 yards away from their goal, will win the game and avenge a devastating 1988 semifinal loss to the same American team. The Americans are stunned and appear to be looking for a foul call on the throw – but none comes. In fact, no referees are around to make a call, because this is a game of ultimate frisbee – and in ultimate, there are no referees.
Continue reading →
Up and to the movies!  At Railroad Square the other afternoon, I stumbled into Blue is the Warmest Color, a film by French auteur Abellatif Kechiche.  I'd heard of the French cartoon novel La vie d'Adele by Julie Maroh, and I knew that the movie had won at Cannes (and would that they would have just called it The Life of Adele for American release).  But it's one of those happy moments in life when you see a great film without having heard a word about it in advance, none of the controversy, none of praise, none of the nonsense.  You approach it pure, just you and the movie, and only your own reactions to go on. Continue reading →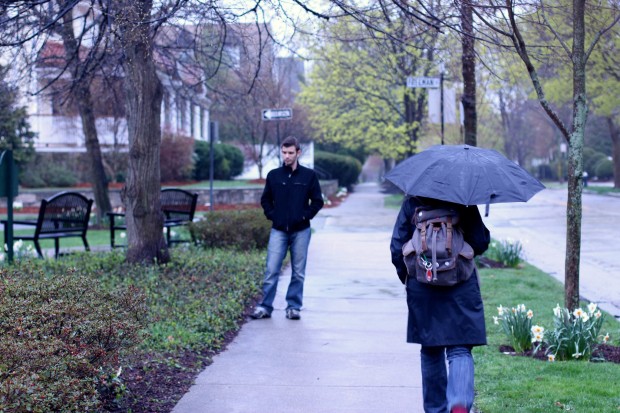 5.  Sweating in front of your mirror.
    You know, there's nothing like trying to ignore the beads of sweat forming where your hair meets your forehead.  Because if you realize that you're sweating while performing the below activity, you may as well accept a full-on Wicked Witch dealy and melt down into nothing.  You see now, 35 minutes in, you have tried on your seventh clothing combination, and you can still find reasons for why the casting director will not like the turquoise shirt, black vest, khakis and glasses you've got on. You're going to be late, and you've still got to print out your resume and CRAP!, your tank is on "E."  All because you can't for the life of you figure out what the hell they meant in the e-mail by "attire: hip/nerdy."
Continue reading →