You are viewing:
Don't Talk About Politics
The Final Countdown
It all ends begins in just under 72 hours.  It is almost all we have known for the past 6 weeks—our Kickstarter campaign for Southern Fried Scribes—and we are both sad and relieved to see it come to an end.  After chains of shameless mass emails, cold calls, door-to-door solicitations, and early morning meetings where Jess's eyes were still far too big and much too sleepy to answer questions about budget and funding allocation, our campaign is closing. Yes, there are just under 72 hours left and we are so close to reaching our goal. We have raised $4,485 of our $5,000 goal as of April 29th. That's 89%! We have until May 2nd to reach $5,000. That's three days! Continue reading →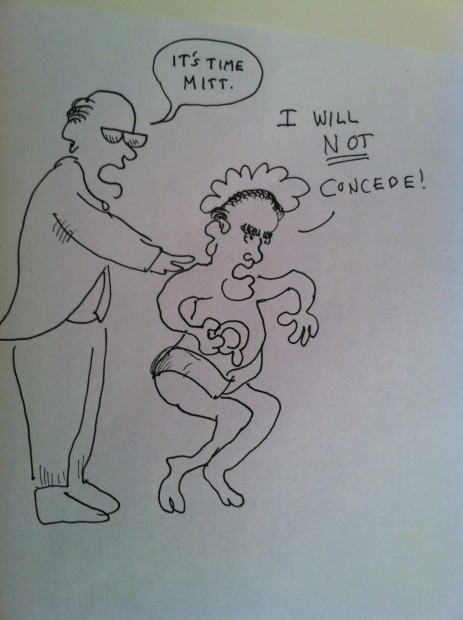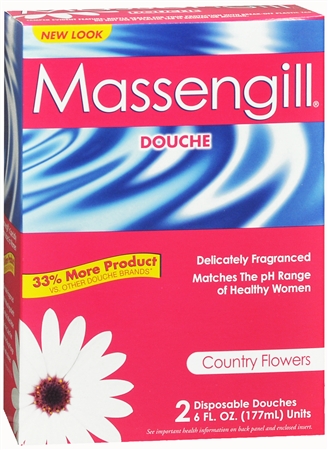 .
Oh, I've just been subject to a political scam on the phone—the legendary push poll, this one a pleasant lady telling me that she works for a national firm called Davis Industries.  I asked her directly who they were working for and she said directly: no one, neither democrat nor republican.  I knew it wasn't true but said okay.  The first ten minutes are fun and innocuous and make you feel you're taking part in a real poll: which candidate is more favorable, who will you vote for, etc.  But then the bullshit starts:  "I'm going to read you some facts about each candidate and ask if these facts make you more or less likely to vote for the candidate."  And it's like, "Did you know [both candidates you've expressed interest in] are for health care in Maine that will cut x billions out of Medicare coverage?"  No, I didn't know it because it's not true.  And then more nonsense, none of it true.  I said I couldn't answer because the statement wasn't true.  So she plugged on, and finally I said, Okay, I know this is a push poll now, and I know you've lied to me to get me to answer this many questions, and so I'm hanging up."  Bang.  I don't know why it makes me so mad.  Something about the psychological space their script gives them access to, and knowing that they succeed, often enough.  The method is to put disinformation into the pollee's head as if the disinformation were the pollee's own thought.  "If you knew [your candidate] has cooked and eaten babies his whole life, would that change your opinion of him?" Continue reading →
Okay, a fair and balanced selection of bumper stickers I'd like to see this election cycle:
Voting Romney?  Are You Rich or Stupid?
Medicare: Don't Touch My Socialism
Pay Your Fucking Taxes, MobilExxon!
Mormon is Fine, Moron is Not!
Proud to be a Gay Romney Supporter! Continue reading →
.
Another trip over to Railroad Square Cinema in Waterville, Maine, to see Jon Shenk's The Island President, a brand-new documentary featuring the incredibly charming and very courageous (and sadly now former, after threats of violence and a coup d'etat) president of the Maldives, a 400-mile chain of 2000 inexpressibly beautiful (as the film shows) islands off the southwestern tip of India.  The movie, though, is sad: the Maldives are in imminent danger of sinking under rising sea levels as global warming proceeds unchecked.  The happy part is that a man like Anni Continue reading →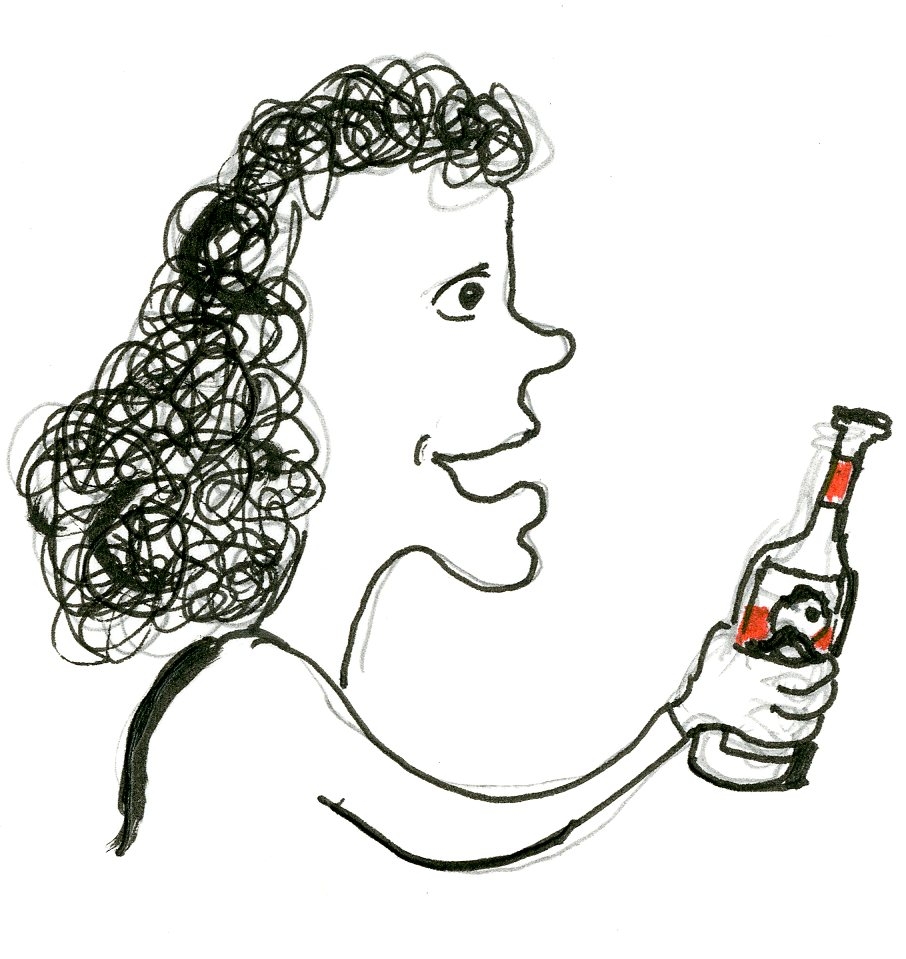 We are very proud to have Lia Purpura join us as our guest poster.  She is the author of seven books of essays, poems and translations.  Check out her latest book, Rough Likeness, which prompted Philip Lopate to say:  "Lia Purpura is at the forefront of the New Essay, and this latest book (her best) takes us much closer into the rough terrain of her quirky mind than she has ever gone before. The surprises and insights keep coming."
Take it away, Lia:
Letter to My Representative: An Essay
Dear Representative,
Letters are so rare these days, and I believe we are sorely missing what they allow – a chance to feel oneself the sole subject of another's attention.
Here's the scene I've wanted to tell someone like you about for three years now. I had just finished watching Al Gore's film, "An Inconvenient Truth" in a church fellowship hall in Iowa City. It was well advertised and the room was full – students, professors, artist, writers, townspeople of all ages had gathered on this snowy evening. Continue reading →
The first Saturday of December may be a lot of things a lot of places, but here in Farmington, Maine, it's Chester Greenwood Day, and we have a parade.  It's not quite the Macy's Thanksgiving Day parade (which I wrote about last week), maybe two blocks worth, but it'll do!
Chester Greenwood invented the earmuff, among other things, and almost anyone in town can tell you how it happened: he loved to skate as a young teen, 1873, but his ears got cold. He wrapped his woolen scarf around his head, but that was too itchy and uncomfortable, so he got his grandmother to sew circles of beaver pelt on a metal frame he'd fashioned, and (as a French-challenged college student of mine once wrote): wallah! Continue reading →
I'm writing this column and you're reading it on a computer powered by coal smoldering somewhere.  There may be some diesel fuel thrown in, and some waterpower, and no doubt a little biomass, a spot of nuclear, a few turns of wind.  But it's only been ten years or so that my writing required any power at all beyond breakfast—I went from a Hermes portable typer straight to an old MS-DOS PC by Zenith, enormous learning curve, hours of study, all those arcane pathways, nothing I need to know anymore, six generations of computers later. Continue reading →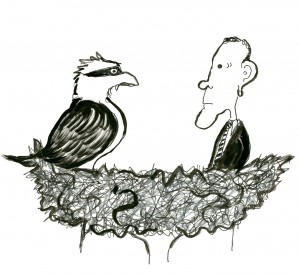 You are half-way through your vacation, Mr. President.  The kids are bored, and you're getting antsy, too.  Now that we are friends (sort of) I want to give you a little tip about the island you are on.  Here's the thing about it: it is lousy with ospreys!  "Ospreys?" you ask in your almost-as-deep-as mine deep voice. "What do I, the leader of the free world, and my kids, the kids of the leader of the free world, care about birds?"
A fair question, Mr. President, but I have an answer for you.  You are a sports fan, right?  And out there on the Vineyard you aren't seeing much in the way of pro sports.  But right around the corner, in fact maybe right in your backyard at the Blue Heron Farm, the greatest athletes in the world are flying and hovering and diving.  If you don't believe me take a gander at this video that my friend Ian just sent me:  WILD OSPREY DIVES
Impressive, right?  They really are.  They are big, black-masked birds that hover like giant Continue reading →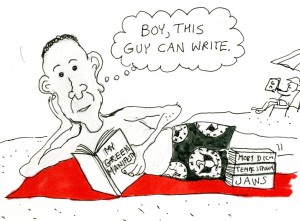 I hope it's a nice day up on Martha's Vineyard.  Nice, but not too nice.  Actually a little rain would be good—good reading weather.  Enough time for the president to find a little corner of the house, away from the girls and Michelle, and, with some rain pattering on the roof, finally get a chance to through the books he bought the other day at Bunch of Grapes.
I imagine him picking them up, looking them over, skimming here and there, and then doing what we all do despite the famous admonition—judging them by their covers. He likes the novel he bought, and is looking forward to starting it, but it seems more of a nighttime book.  He dips into the one that's gotten all the praise but the first sentences seem lifeless and dull.  He puts it down and stares out the window. One thing he has been noticing since landing on the Vineyard is how green everything is, the world full and bursting, but at the same time the salt winds nudging it toward fall. He likes those moments of Continue reading →