You are viewing:
Cocktail Hour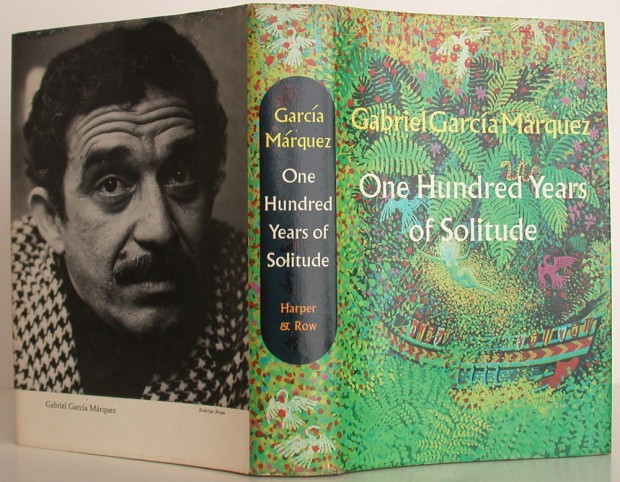 .
I remember the first time I read One Hundred Years of Solitude as though it happened yesterday. I was a young man living in Madison, Wisconsin and after closing the final pages of this perfect circle of a novel I went out into the rainy streets and wandered in a state of wonderment through a mist that persisted till dawn. I understood instinctively that everything was different now, everything was changed, both in my life and in the world of literature. Continue reading →
The night before I interviewed the peace activists, I headed to the theater to see Captain America: The Winter Soldier.  I figured this brand of mindless violence would be just what I needed to unwind after another day of interviewing and planning for my three-month cross country research project about the role community service plays in people's lives. Enough of lofty thoughts and earnest contemplations, of hearing about hospices and the homeless – I wanted to watch Cap America and Commander Fury take care of business in a morally unambiguous universe, laying waste to a bunch of simplified bad guys in the most special-effect-laden way possible. Continue reading →
Eve Holland, a writer living in Yukon Territories, has it right about our Dave in her article for the environmental website Pacific Standard. 
If there's a clear-cut contemporary descendant of Thoreau, Muir, and Abbey it might be David Gessner. In his 2001 book, Return of the Osprey: A Season of Flight and Wonder, Gessner spent a full six-month nesting season observing the ospreys of Cape Cod. The birds had only recently returned to the Cape after a decades-long hiatus, and their arrival parallels Gessner's own return to his childhood home, where he'd grown up in the birds' absence. But while John Muir fought to preserve a threatened wilderness and Abbey raged at the decline of another, Return of the Osprey manages to convey optimism and a sense of hope—for the birds, and for all of us yearning to disappear into the wild. "I understand that it's a fallacy to see nature as a kind of self-help guide for humans," he writes of the osprey's successful return to an increasingly suburban Cape Cod, "but there may be a lesson here. Perhaps we, too, can retain some of our wildness while living in this increasingly cluttered, concrete world." Continue reading →
Not too long ago I was thinking about how I might grow my writing, move into a new phase, switch things up, rise up out of the ashes of the old and into something fresh, different, not to be expected.  We're all stuck with our minds and our set of biases, also with whatever genetic inheritance, a certain approach to language, to structure and structures, and certainly to character. Our pathways through narrative may resemble neural pathways inherent in our brains, and may account for the wide divergence of what's considered great storytelling.  I might dislike Thomas Pynchon while you love him, for example. Continue reading →
A wave of warm air from the south arrived yesterday, and with it a wave of birds.  In the last weeks they've come one by one–Bluebird, Red-Winged Blackbird, Grackle, Cowbird, Hooded Merganser, Mallard, Wood Duck.  But yesterday a whole crowd came at once: Belted Kingfisher, Common Merganser, White-Throated Sparrow, 1000 Robins, Ruby-Crowned Kinglet, Canada Goose and more.  Also, we spotted a fold fleck or two on the wings of a male Goldfinch (likely in celebration of Donna Tartt's Pulitzer).  And enjoyed all the birds that stayed the winter, Chickadee chief among them.  The sump pump is running, the stream has broken out, the drifts are very slowly melting.
I still need snowshoes for the morning circuit, but today it was all fresh–a hard, cold rain, the stream nearly out of its banks with snowmelt, a beaver swimming the banks against the current, examining the stream-side vegetation, the woods full of birdsong.
"WHAT THE HELL?" I cried out. "WHAT THE FRIG?" The scene shocked me. The tide had drained all the way out. Edwin's boat, plus a half dozen others, were laying on their sides at their moorings. A friggin' disaster. And it was dark. Darker than usual. Real dark. The darkest ever. Which meant the light on Matinicus Rock wasn't flashing. I turned around and looked six miles to the south. THE LIGHT WAS OUT! It was something out of the apocalypse or the Rapture. Continue reading →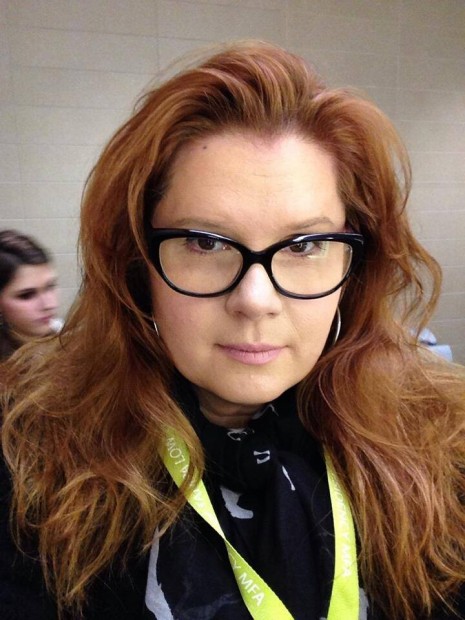 July 2012.  I wait with my fellow students on Ender's Island off the coast of Mystic Connecticut. A bright and hot day.  My black gown hides the tapered sleeveless dress I purchased in Rome only a month prior.  The soft black cotton awaits its debut, which will be at the open air graduation party on the lawn outside of St. Edmund's Church.  Michael White, the Director of Fairfield University's MFA program hands me my diploma, an MFA in Creative Writing. Continue reading →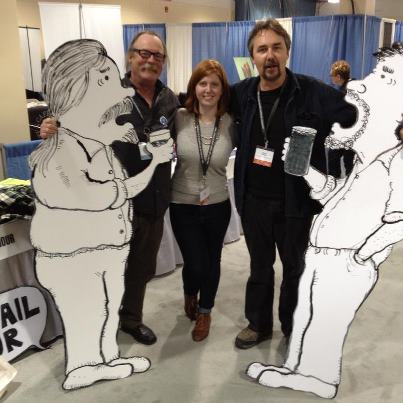 This was our very first post, four years and three days ago! It was called:
Beginning is Terrifying Business (Kind of a scary title)
I've been thinking a lot about apprenticeship lately, though I'm not sure exactly why (old age? sentimentality?)  I don't think I ever actually used the word "apprentice" when I was one: all I really knew or thought about was making the book I was working on great, and getting it published so that it would change the world forever.  As it turned out, I wrote three books before getting the fourth one published, which ended up taking about thirteen years, and the world did not seem particularly changed.
Of course looking back I somewhat romanticize the time before book.  I'm not a groovy type, and I don't pay lip service to "process" over results, but I do think the period of working hard without any rewards was perhaps the most important, if not the most pleasant, period of my life. It is important, too, for my job today, since I spend a lot of time with young writers who are in exactly the position I was in then.  When I work with them, I try not to forget what it really felt like: the energy, the frustration, the thrill of small breakthroughs, the bitterness. Continue reading →
When your ancient essay surfaces and reproaches you—  "Gardening and Being" was published in Orion 20 years ago
As I look at it, you might as well ask, Does a sunset pay? In a certain sense, it is a sort of profanation to consider if my garden pays, or to set a money value upon my delight in it. Shall I set a price upon the tender asparagus or the crisp lettuce, which made the sweet spring a reality?"
—Charles Dudley Warner, My Summer in a Garden
While editor of The Hartford Courant in 1870, author and essayist Charles Dudley Warner had the cunning idea—far ahead of its time, a concept memoir—to spend that growing season gardening. Not for vegetables but for joy. He prosecuted a thesis that gardeners are dreamers engaged in a spiritual activity. As he wrote, 144 years ago now, "To own a bit of ground, to scratch it with a hoe, to plant seeds and watch their renewal of life,—this is the commonest delight of the race. To dig in the mellow soil—to dig moderately, for all pleasure should be taken sparingly—is a great thing." Continue reading →