You are viewing:
Cocktail Hour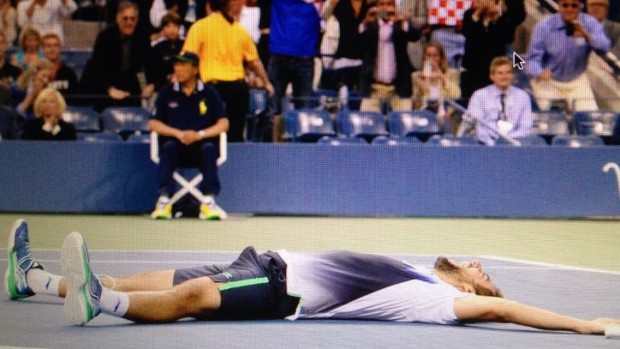 I've always been jealous of the way tennis players act when they win tournaments. The way they hurl their racquets in the air, drop to their knees, lift their arms to sky, lie on their backs. The way they exult in a manner that you rarely see in other professions.
Writing, for instance.
It's been my experience that almost every writing triumph, no matter how large or small, comes with some qualification. Trained to deal with rejection, we are wary of jubilation. We know that after the rise will come the fall. We temper triumphs with the word "But" followed by some discounting phrases. Our inner Bill Belichicks squash whatever celebration we hoped for.
But this August, watching the U.S. Open and witnessing players in the throes of joyous celebration, I decided I wanted some of it. I vowed that the next time something good happened I wouldn't immediately reach for my qualifiers but would do a little reveling instead.
We all have a place where our writing comes from and we should do all we can to protect that place. Alas, I left home at 5 am yesterday without even putting up the plywood window protector on the windows of my writing shack.  It was muggy in North Carolina but the first I heard about a hurricane was when I landed in Montana (71 and dry). Now, if I understand it correctly, Joaquin Phoenix is taking aim at the shack. Here are some pictures from earlier this week BEFORE a new storm was thrown into the mix. With the rains and super moon there was already 2 feet of water inside.  Not sure if it will be there  when I get back Monday….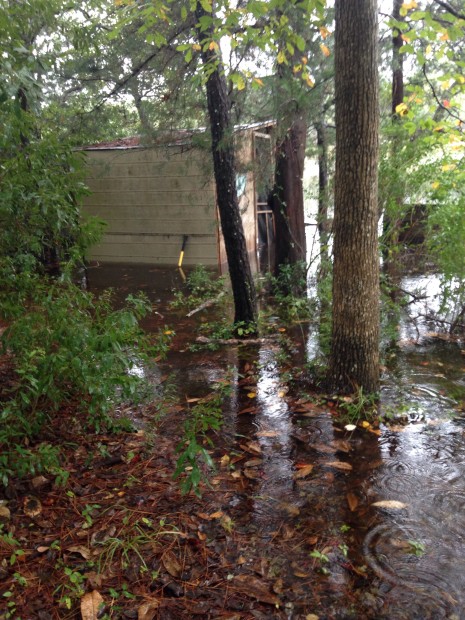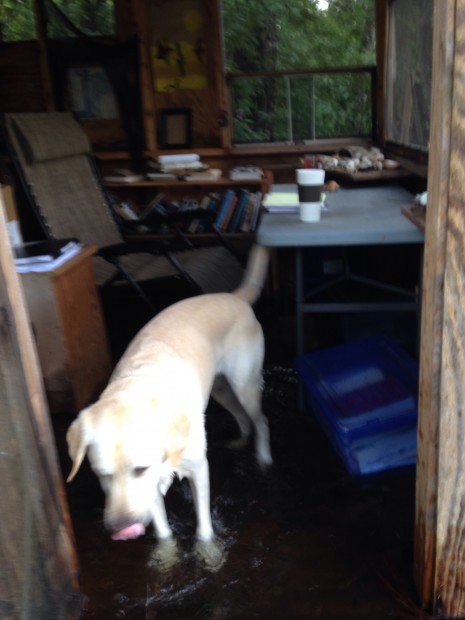 Continue reading →
Hi, I'm Anxious. I want to thank Bill and Dave's Comedy Grotto for inviting me to try out for the Comedy hour. But let's get right to it!  I love flying. I do. Getting on the plane can be tricky with Parkinson's, but once I'm seated, I'm good. Now I'm supposed to make jokes about airplanes and flying and how horrible the food is. Actually the food is pretty good, especially the stuff that doesn't land on the floor. Have you ever seen the floor of an airplane? Amazing what you find. I was looking for my dessert. Still wrapped in its aluminum foil. I started leaning back at around 4:45pm. At 5pm I was so low I could actually reach the dessert. My neighbor was down too. He had lost his smartphone. So we were both down. He looked panicked. In a cheerful way. He was an actor. Expecting calls. I thought I would help him. Continue reading →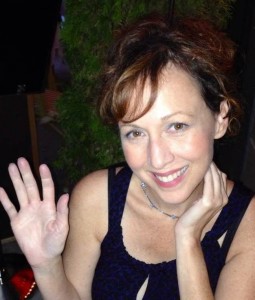 We are lucky to have this beautiful essay on facing death by my former student and current friend, Tara Thompson.
OBITS
"Sometimes you wake up. Sometimes the fall kills you. And sometimes, when you fall, you fly."
—Neil Gaiman, The Sandman, Vol. 6: Fables and Reflections
     The doctor shows it to me on my CT scan as I prop myself up in the bendy, mechanical hospital bed where I've spent several consecutive, restless nights with an IV trickling into my veins. You see, here, he points to the computer screen, that's fluid, which isn't good, and this is where most of the damage is, scar tissue in your upper lobes. (I've been told already by other doctors that this recent lung disease is probably from the chemo and radiation I had years ago for my former disease: leukemia. How many diseases must one person have?) The pneumonia is colonizing here, he says.
     Colonizing? I think that was the word he used. With the IV Dilaudid, Phenergan, and antibiotics coursing through my body, I visualize a colorful map of the thirteen original colonies and images of Pilgrims and Indians fighting each other. These lungs I am viewing stand alone on a textbook page or pixilate on a computer screen. They are not the ones inside my body. Continue reading →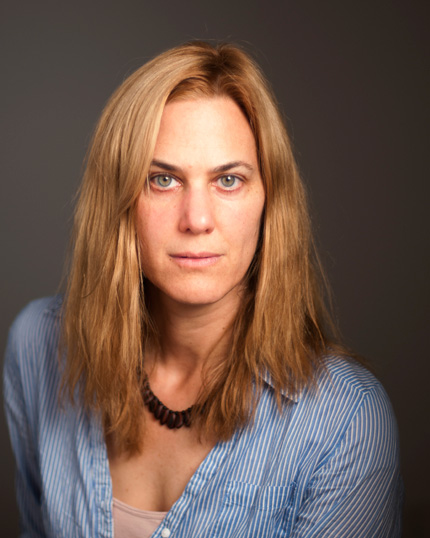 Early in her career author Kate Christensen consistently published some of the smartest, cleverest and most entertaining works in contemporary fiction (The Astral, The Epicure's Lament and The Great Man. among others). Then she turned her extraordinary talents to memoir with Blue Plate Special; An Autobiography of My Appetites. Now she offers a love affair to her newly adopted home of Maine and the unique culinary culture flourishing there, in How to Cook a Moose: A Culinary Memoir (Islandport Press). Continue reading →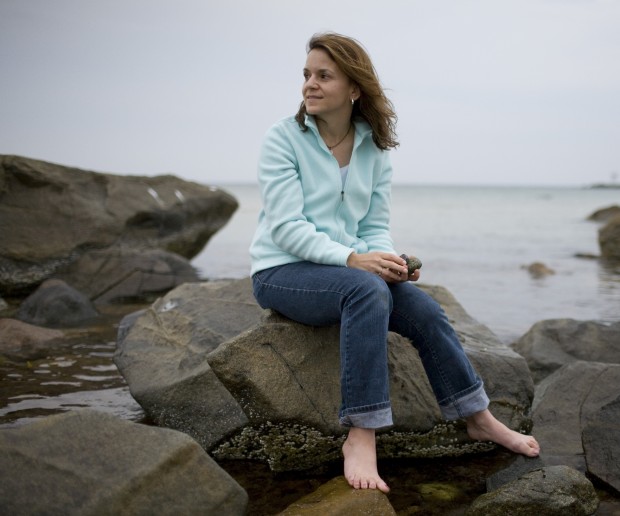 Bill and Dave's doesn't always pay for a private jet to Cape Cod for lobster rolls at the Sesuit Harbor Café, nor for 12 professional parachutists to fly our subject safely down to Earth and our dinner conversation, but Nina de Gramont is one of our favorite writers and people and also married to Dave, so.  It's sunset, it's summer still, this golden clear month of September, and this is familiar territory for Nina, this storied Cape Cod, but also in part the setting for her new novel, The Last September, about a woman whose greatest love is shattered by a murder that takes place in the first pages, even as the story moves back to the days before all that. But our meal has arrived, and the sun is a red ball on the horizon, and today is publication day.
Bill:  Congratulations, Nina, on a great new book.  I enjoyed it immensely, and couldn't put it down, also really enjoyed re-reading passages.  It's beautifully put together, vivid, harrowing, smart, and even in the roughest moments, delicate, musical, compassionate, fine.  Your protagonist, Brett Mercier, is named for the Hemingway character, Jake Barne's great love in The Sun Also Rises, Lady Brett Ashley, and the characters remark on this.  I remember reading that novel in the sun on the steps at the Egbert Student Union at Ithaca College, 1971, reading it very fast and then starting back at the beginning, more than half in love with Brett and so miserably sorry for Jake, who'd had his dick shot off in the war, to put it as Hemingway does not.  I tried to teach that novel when I was at Ohio State, and the kids really hated it, finding everyone racist and anti-Semitic, also obsessed with animal abuse, and self-pitying.  How does The Sun Also Rises fit in here?  Is it more than Brett's name? And how do you read Hemingway these days? Continue reading →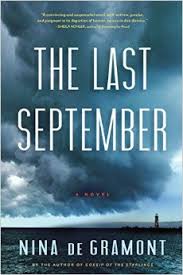 Nina de  Gramont's novel The Last September is due out next week. It has gotten some great early reviews and here's the latest, a starred review from Library Journal:
"In her latest stunning novel, de Gramont (Gossip of the Starlings) wastes no time. Brett Mercier, a brilliant academic specializing in Emily Dickinson, is a young widow with a 15-month-old daughter. Her husband, Charlie Moss, has been murdered on Cape Cod. The likely suspect is Charlie's younger brother, Eli, who was Brett's best friend in college before he was all but lost to the ravages of schizophrenia. From Brett's love-at-first-sight teen crush on girl-magnet Charlie through the heartbreak of his years-long elusiveness to her brief engagement to safe, wealthy Ladd Williams, whose family is tied to that of the Moss brothers on the Cape, to Charlie's murder, the mystery unfolds with unexpected detours. The torture of unanswered questions resulting from violent death is on full powerful display, as are Brett's torn loyalties—to the terribly ill Eli, to the devoted fiancé she spurned, to her irresistible, unfaithful late husband—that threaten her stability. VERDICT With an artist's eye and a poet's heart, de Gramont realizes a world of love, mystery, and the shattering sorrow of mental illness, deceit, hope, and lives cut short. Impossible to put down." Continue reading →
I still get that September back-to-school feeling about now, even though I'm not teaching anymore, that feeling of gearing up, getting ready, pencil boxes and notebooks and ink for the fountain pen (I started grade school in 1958), a dog to walk you to school Norman Rockwell style, maybe even a lamb, as in Mary had a Little, all with a stout resignation—summer might not be over, but the time to work is here, the time to stack projects like cordwood, the time to make those calls, finish that book, wake the slumbering beasts, polish an apple or two, look out for the red-haired girl, be a writer at the desk and not so much a writer at the beach, a writer who's gonna get it done, and get it done, and get it done, then ask for more. Continue reading →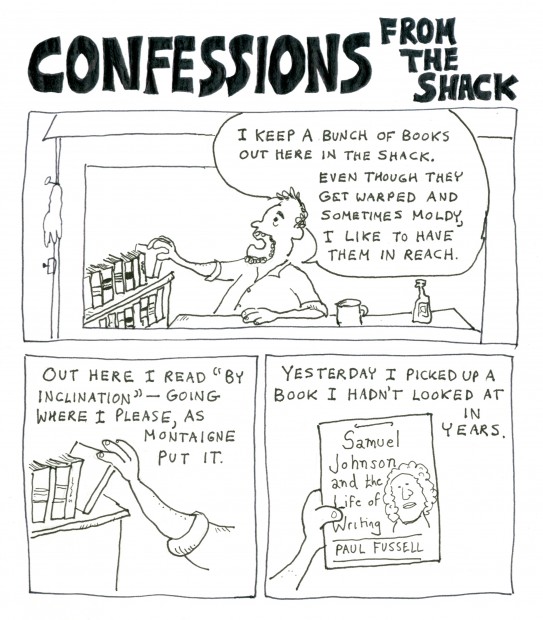 By Guest Poster Jimmy Guignard (Cartoon head coming…)
When Katrina hit the coast in 2005, I was in Pennsylvania packing up to head to North Carolina for a short visit before the semester got away from me. The phone rang. My brother, Billy, said, "Hey, man, you don't want to come down here. We've got no gas." Holy shit, I remember thinking. I had been following Katrina a little—I hadn't lived on a coast in years, so I no longer tracked storms for their surfing potential. But my brother's warning pushed me to read obsessively about the hurricane's impact. Horrifying.
This is the 10 year anniversary of Katrina, and not surprisingly, the storm and its aftermath have been prominent in the news. President Obama made a trip to New Orleans to say that we've made progress though we have work to do and Michael "Heckuva Job, Brownie" Brown explained why nothing was his fault.