You are viewing:
Cocktail Hour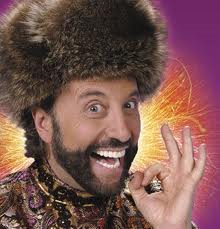 So I had a big party on my 30th birthday. Eight days before I had been operated on for testicular cancer, and the whole next week I'd waited to find out what flavor the cancer was. I had already planned the party when the good news came that it was a seminoma, the best kind. It was a great celebration.
     On the night of the party, however, perhaps retaining some residue bitterness from my week in the hospital, I tacked up a large poster that I called "The Wall of Hate." On the poster there were a hundred blank spots where partygoers could write in their nominees for their most hated human beings. This was 1991 and some notable write-in candidates for most hated personalities included Nixon (still and always), Bill Lambier, Yakov Smirnoff, Garfield, Sinbad, Dick Vitale, The Blonde Poseur who played guitar on Saturday Night Live, Judas, and, finally, later in the night,"One-Balled Guys who Sing at Parties for Attention."
     I still have that poster somewhere, I think. The reason I bring it up today, other than the fact that I think it's kind of funny, is that it is an example of something I have been thinking about lately: how outrage, anger, and
Continue reading →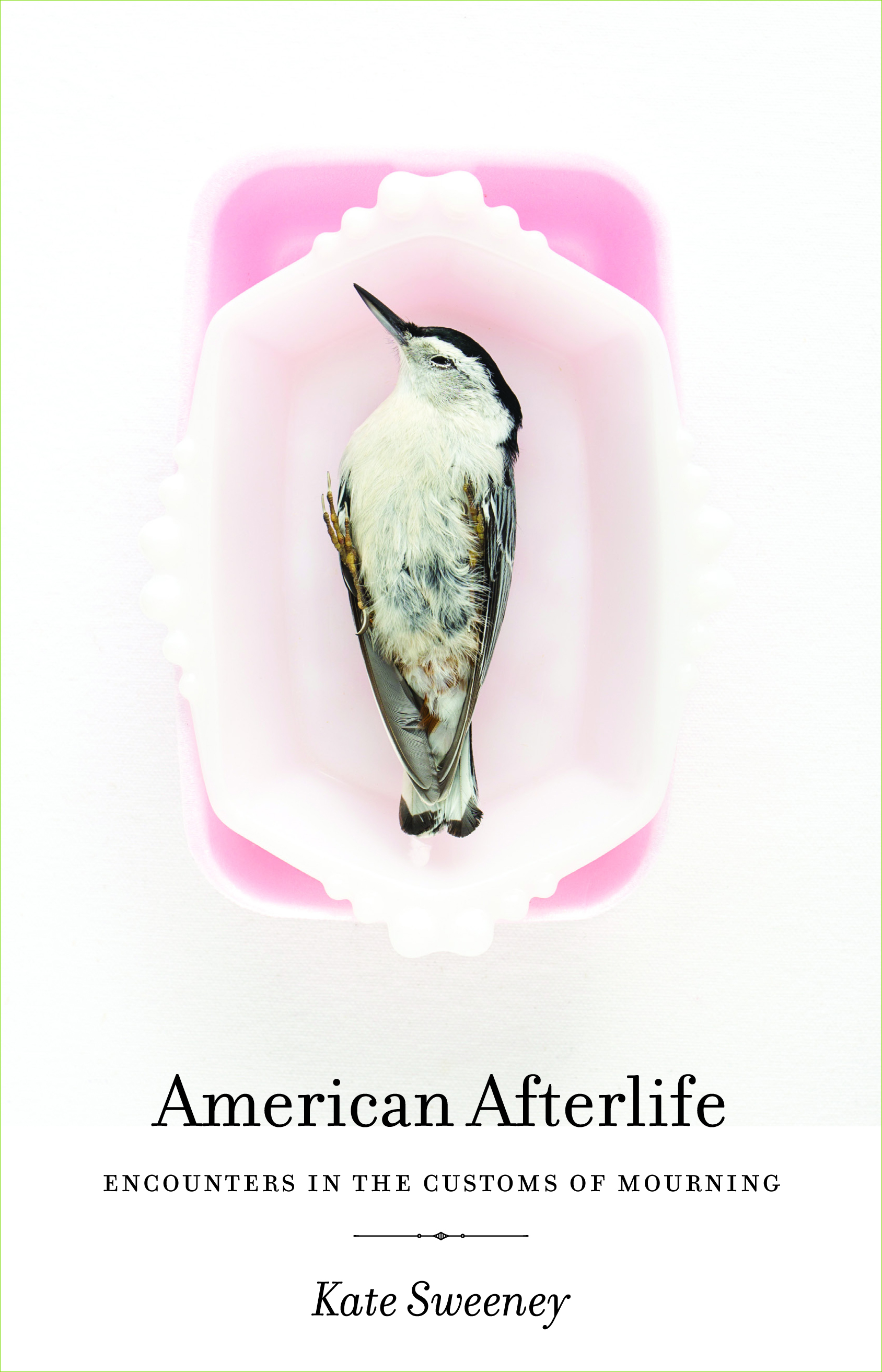 My former student (and current friend), Kate Sweeney, has a new book out:  American Afterlife. Here's an essay about writing the book:
There's this chestnut that I learned as a college student studying anthropology about "making the strange familiar and the familiar strange." (I've since learned it's commonly attributed to the Romantic poet Novalis, but I still like to think of it as an anthropological thing.) This phrase characterizes a great deal of my favorite writing: A seemingly foreign subject is found to contain some kernel that rings true in a startlingly personal way. Or more jarring: something you thought you knew is revealed in some curious new light—shifted, now, into something that can never seem quite comfortable again. Making the strange familiar and the familiar strange has a lot to do with my answer when people ask, "Why did you write a book about death?"
Early on, my answer to that question would be this half-truth (more incomplete truth than half-lie): I'm kind of a research geek. And if there's any subject out there that's rich in little-known facts you've got to do a little digging to uncover, it's the American funeral trade. Writing this book, I learned all about how coffins became caskets, how home funerals became funeral homes, why burial vaults were invented (grave-robbers!) and why on earth we still have them today (the pursuit of golf-course smooth cemetery grounds and, to some degree, body preservation).
.
My replacement as Donald's sternman, Hughie, only spoke to me once, just minutes before he killed himself. It was a Sunday afternoon in August and I was chillin' on my wharf, getting high and enjoying a cup of tea, when Hughie roared down the dirt road on the Hondamatic motorcycle. He braked hard and almost crashed into a five-tall tower of traps piled on the side of the road. In a cloud of dust, he jumped off the bike and ran toward me. Continue reading →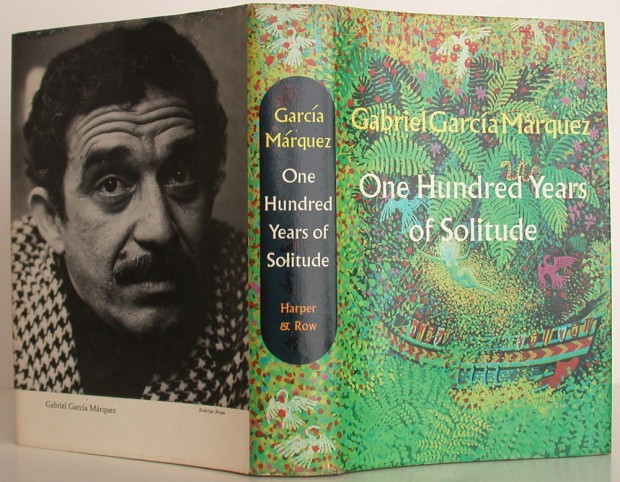 .
I remember the first time I read One Hundred Years of Solitude as though it happened yesterday. I was a young man living in Madison, Wisconsin and after closing the final pages of this perfect circle of a novel I went out into the rainy streets and wandered in a state of wonderment through a mist that persisted till dawn. I understood instinctively that everything was different now, everything was changed, both in my life and in the world of literature. Continue reading →
The night before I interviewed the peace activists, I headed to the theater to see Captain America: The Winter Soldier.  I figured this brand of mindless violence would be just what I needed to unwind after another day of interviewing and planning for my three-month cross country research project about the role community service plays in people's lives. Enough of lofty thoughts and earnest contemplations, of hearing about hospices and the homeless – I wanted to watch Cap America and Commander Fury take care of business in a morally unambiguous universe, laying waste to a bunch of simplified bad guys in the most special-effect-laden way possible. Continue reading →
Eve Holland, a writer living in Yukon Territories, has it right about our Dave in her article for the environmental website Pacific Standard. 
If there's a clear-cut contemporary descendant of Thoreau, Muir, and Abbey it might be David Gessner. In his 2001 book, Return of the Osprey: A Season of Flight and Wonder, Gessner spent a full six-month nesting season observing the ospreys of Cape Cod. The birds had only recently returned to the Cape after a decades-long hiatus, and their arrival parallels Gessner's own return to his childhood home, where he'd grown up in the birds' absence. But while John Muir fought to preserve a threatened wilderness and Abbey raged at the decline of another, Return of the Osprey manages to convey optimism and a sense of hope—for the birds, and for all of us yearning to disappear into the wild. "I understand that it's a fallacy to see nature as a kind of self-help guide for humans," he writes of the osprey's successful return to an increasingly suburban Cape Cod, "but there may be a lesson here. Perhaps we, too, can retain some of our wildness while living in this increasingly cluttered, concrete world." Continue reading →
Not too long ago I was thinking about how I might grow my writing, move into a new phase, switch things up, rise up out of the ashes of the old and into something fresh, different, not to be expected.  We're all stuck with our minds and our set of biases, also with whatever genetic inheritance, a certain approach to language, to structure and structures, and certainly to character. Our pathways through narrative may resemble neural pathways inherent in our brains, and may account for the wide divergence of what's considered great storytelling.  I might dislike Thomas Pynchon while you love him, for example. Continue reading →
A wave of warm air from the south arrived yesterday, and with it a wave of birds.  In the last weeks they've come one by one–Bluebird, Red-Winged Blackbird, Grackle, Cowbird, Hooded Merganser, Mallard, Wood Duck.  But yesterday a whole crowd came at once: Belted Kingfisher, Common Merganser, White-Throated Sparrow, 1000 Robins, Ruby-Crowned Kinglet, Canada Goose and more.  Also, we spotted a fold fleck or two on the wings of a male Goldfinch (likely in celebration of Donna Tartt's Pulitzer).  And enjoyed all the birds that stayed the winter, Chickadee chief among them.  The sump pump is running, the stream has broken out, the drifts are very slowly melting.
I still need snowshoes for the morning circuit, but today it was all fresh–a hard, cold rain, the stream nearly out of its banks with snowmelt, a beaver swimming the banks against the current, examining the stream-side vegetation, the woods full of birdsong.
"WHAT THE HELL?" I cried out. "WHAT THE FRIG?" The scene shocked me. The tide had drained all the way out. Edwin's boat, plus a half dozen others, were laying on their sides at their moorings. A friggin' disaster. And it was dark. Darker than usual. Real dark. The darkest ever. Which meant the light on Matinicus Rock wasn't flashing. I turned around and looked six miles to the south. THE LIGHT WAS OUT! It was something out of the apocalypse or the Rapture. Continue reading →