You are viewing:
Cocktail Hour
So I know there are a lot of marches and protests happening and I'm all for those. But what about a huge, well-organized general strike? There needs to be some real way to protest both the asinine appointments/nominations and the growing foreign policy horror show that threatens all of our safety. Trump and his biz cronies love productivity so let's just shut it all down. Maybe it is exactly what social media evolved to do….Let's declare that the country, or at least the vast majority of the country that didn't vote for this clown, will go on strike starting on Friday, January 20, inauguration day.
comments: Comments Off

on Forgotten Moments in History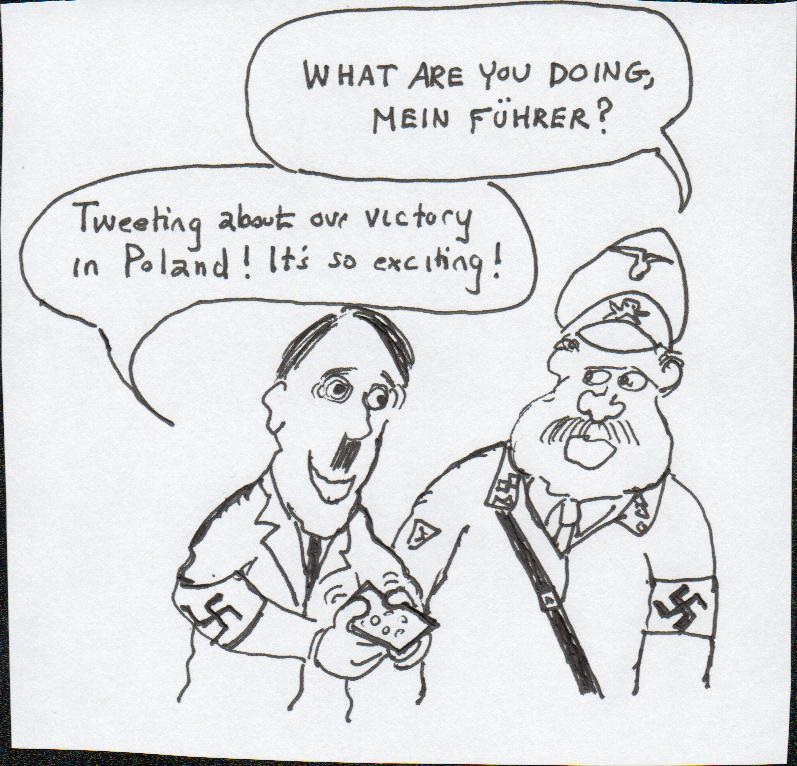 Not long ago we staged a final four tournament of the best literary magazines in the country.  The Paris Review and the upstart Ecotone both made the final four, but what we had forgotten was that some years ago there had already been a historic hoops battle between the two renowned magazines.   Now, after many hours of work on the part of the Bill and Dave research assistants, we have uncovered and retouched this lost footage of Paris Review Founding Editor George Plimpton playing Ecotone Founding Editor David Gessner in one-on-one.
Here it is:
http://youtu.be/jNjm5puz7rA?hd=1
"Just write what comes into your head!"
"Too many specifics."
"To hell with commas!"
"This piece needs more dialect."
comments: Comments Off

on Bad Advice Wednesday: Wally Stegner Chimes In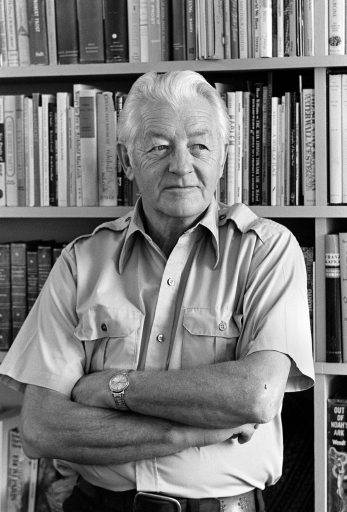 I don't know of any better bad advice for writers, and humans, than what follows, from an interview in the middle of On Teaching and Writing Fiction by WS (edited by Lynn Stegner):
Most artists are flawed; but they probably ought to make the effort not to be. But how do you teach people to enlarge themselves in order to enlarge their writing? It is a little like asking them to "commit experience" for literary purposes.
Largeness is a lifelong matter–sometimes a conscious goal, sometimes not. You enlarge yourself because that is the kind of individual you are. You grow because you are not content not to. You are like a beaver that chews constantly because if it doesn't, its teeth grow long and lock. You grow because you are a grower; you're large because you can't stand to be small.
If you are a grower and writer as well, your writing should get better and larger and wiser. But how you teach that, the Lord knows.
I guess you can suggest the ideal of it, the notion that is is a good thing to be large and magnanimous and wise, that it is a better aim in life than pleasure or money or fame. By comparison, it seems to me, pleasure and money, and probably fame as well, are contemptible goals.
I would go so far as to say that to a class. but not all the class would believe me.
comments: Comments Off

on The Current Liberal Fantasy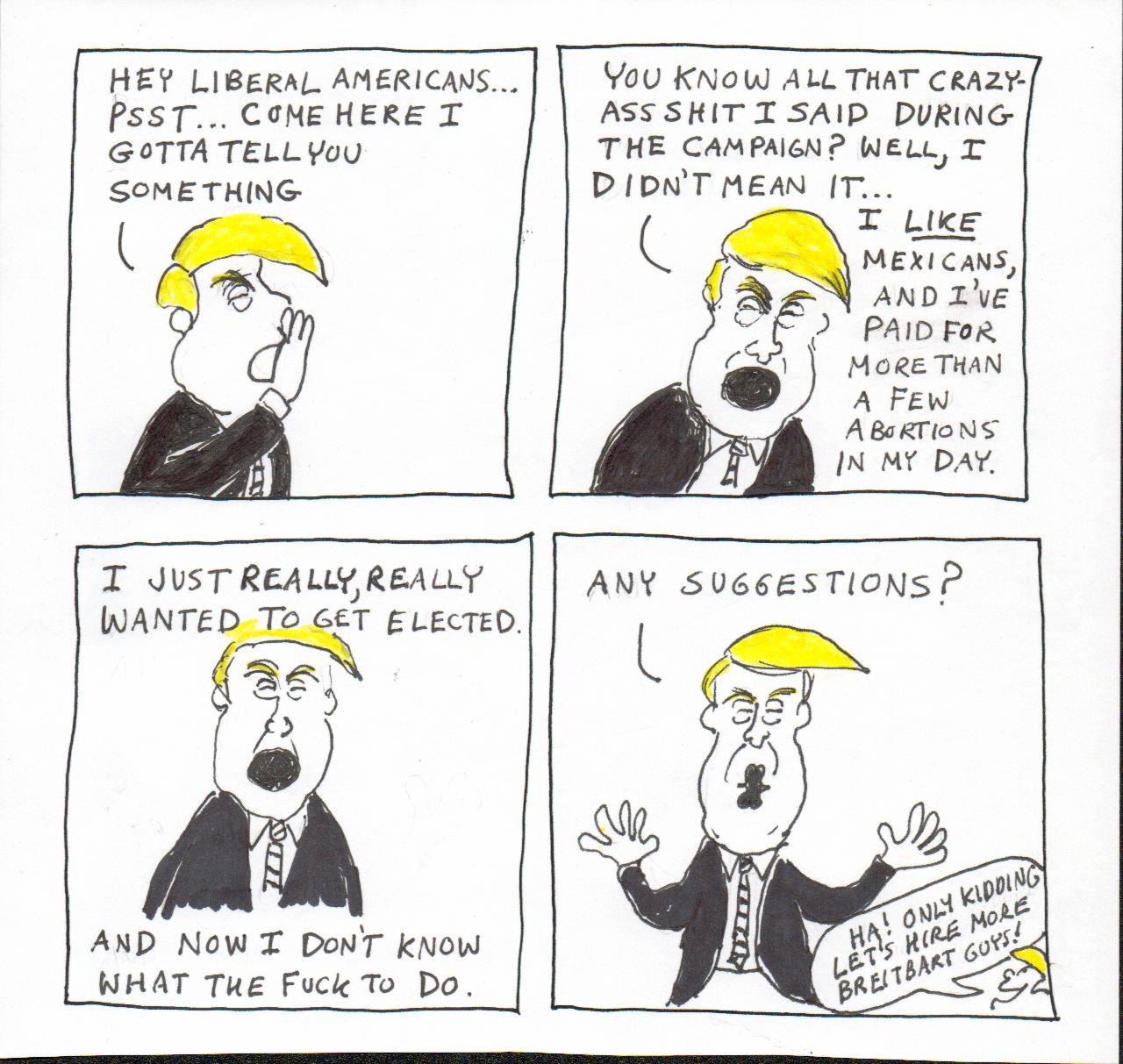 comments: Comments Off

on Maybe we Shouldn't Have Used Those Russian Voting Machines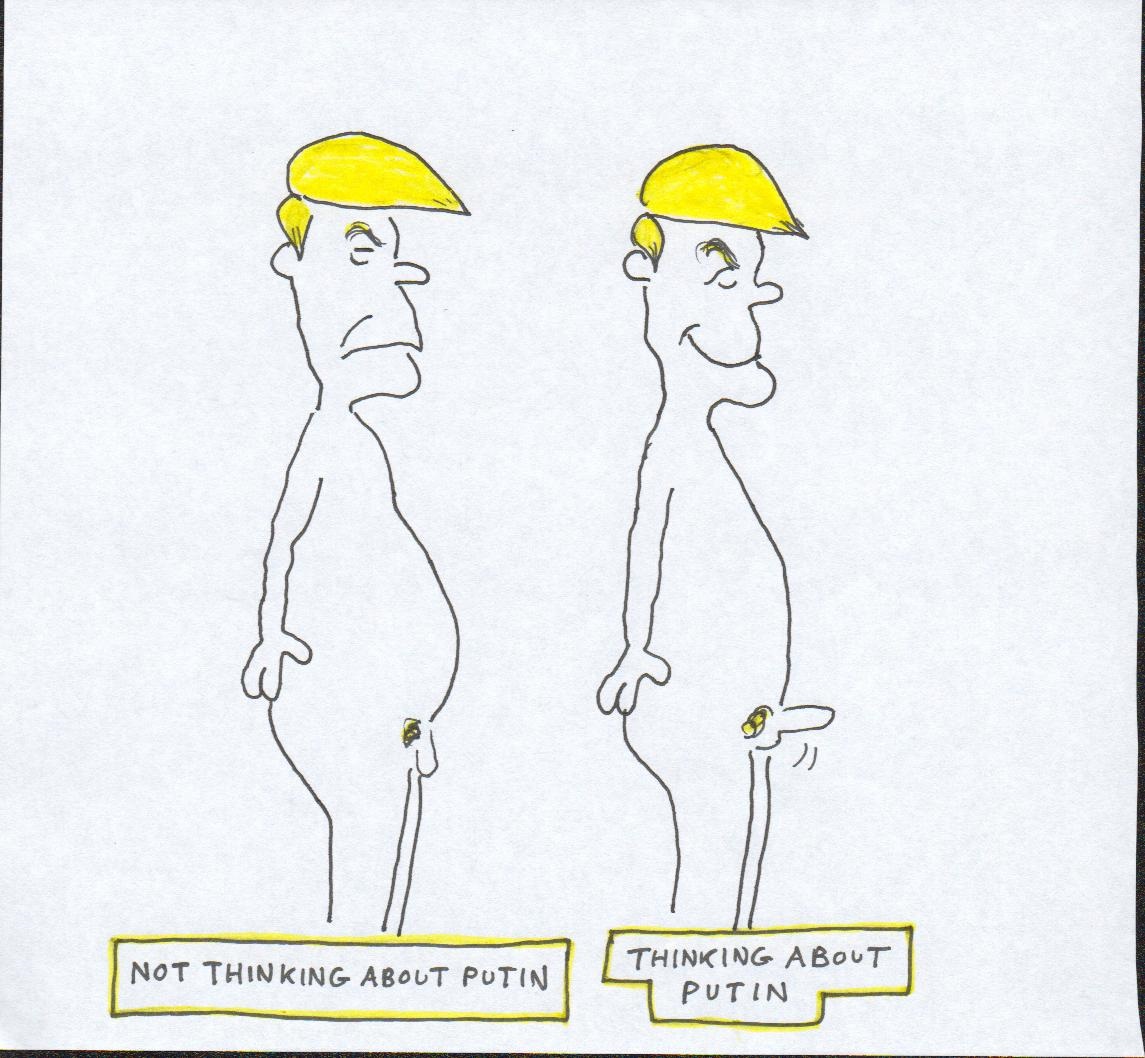 comments: Comments Off

on Lundgren's Lounge: "Everybody's Fool" by Richard Russo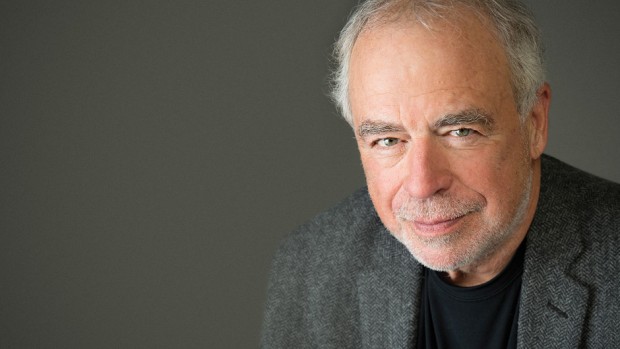 Over the course of a rich and varied reading life, I find myself returning to the pleasures of an engaging story, well-told, again and again. Excursions to the academic and literary fringes (and too often, the fiction pages of the New Yorker) reveals a miasma of intellectual postmodern tomfoolery that leads this reader, unfulfilled, back to the power of a simple story, offered up by the hands of a master story-teller. Everybody's Fool, a sequel to the much loved Nobody's Fool, by Richard Russo, is the quintessential example of just such a story and just such a writer.
Okay, so it's not the most sophisticated political cartoon in the world, but it passed an important test: it made Hadley laugh out loud. (And I finally got around the whole problem of his face being too much of a caricature to draw a caricature of…)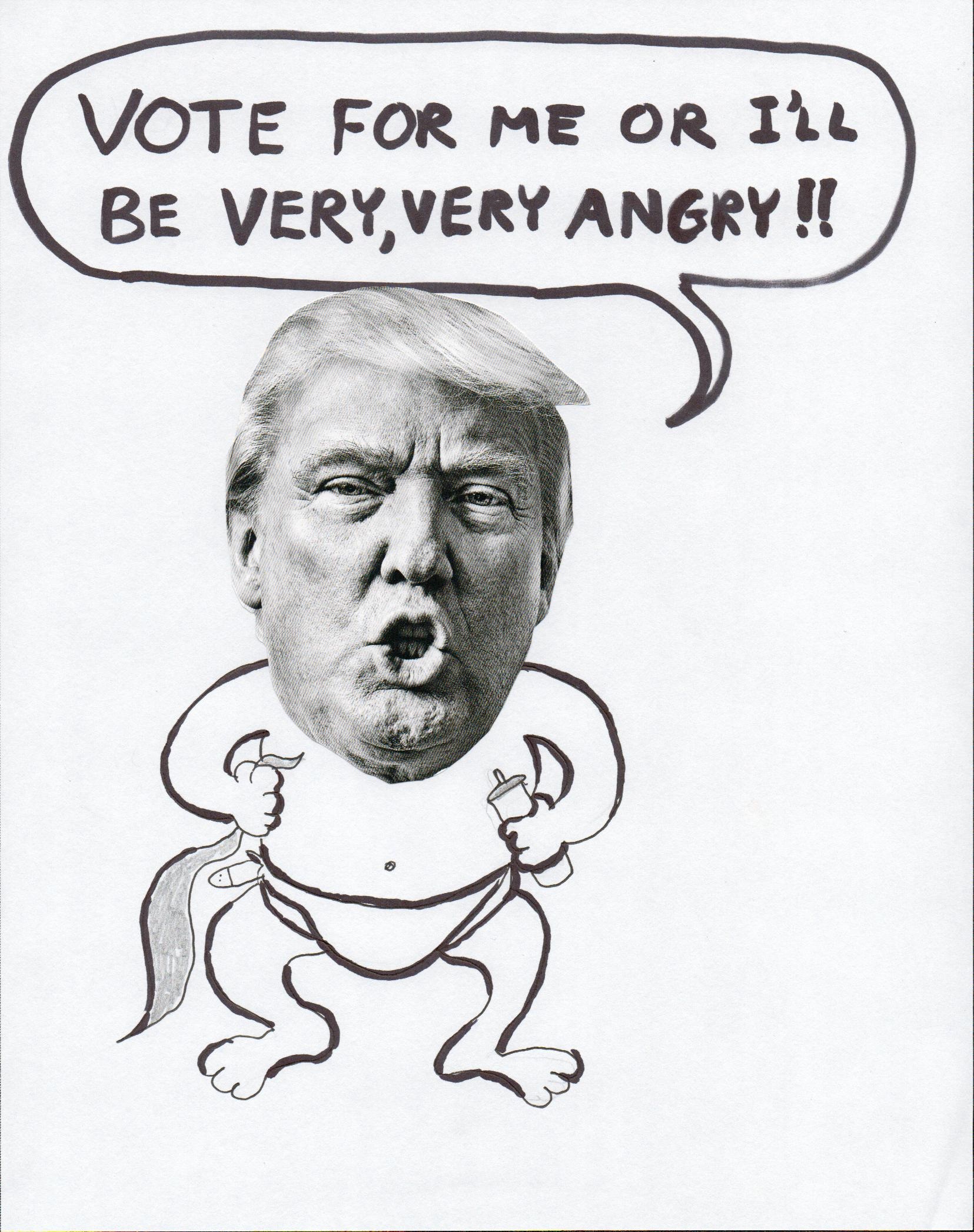 comments: Comments Off

on Lundgren's Lounge: "Unknown Caller," by Debra Spark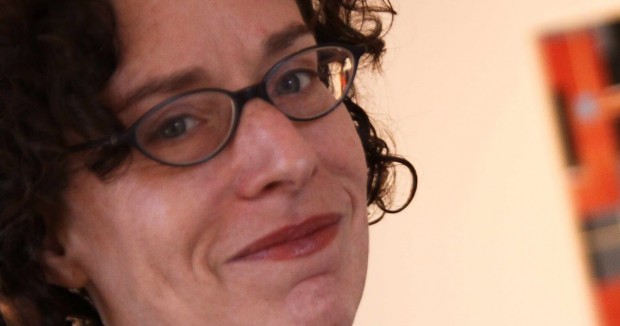 Debra Spark's recently published fourth novel, Unknown Caller, might be superficially characterized as a mystery, for it is certainly mysterious. From the opening ("It is two in the morning when the phone rings… When the phone rings at 2:00 a.m. at their house, it is always her calling."), author Spark is inviting her readers to interrogate the reliability of their assumptions. An early morning phone call is ALWAYS a portent of disaster, right? And when the caller on the other end of the line rarely speaks, it weaves an almost claustrophobic sense of impending doom. But this beguiling novel is far more than mere mystery. At the heart of this riveting, non-chronological narrative, riven as it with myriad twists and turns and somersaults and flips, lies an examination of the very nature of perception. Continue reading →