You are viewing:
Cocktail Hour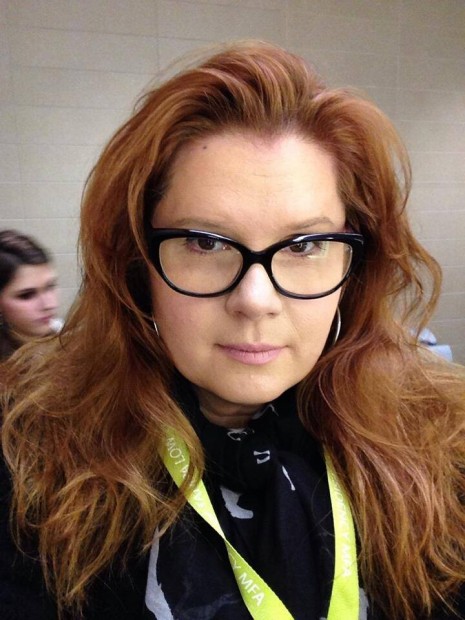 July 2012.  I wait with my fellow students on Ender's Island off the coast of Mystic Connecticut. A bright and hot day.  My black gown hides the tapered sleeveless dress I purchased in Rome only a month prior.  The soft black cotton awaits its debut, which will be at the open air graduation party on the lawn outside of St. Edmund's Church.  Michael White, the Director of Fairfield University's MFA program hands me my diploma, an MFA in Creative Writing. Continue reading →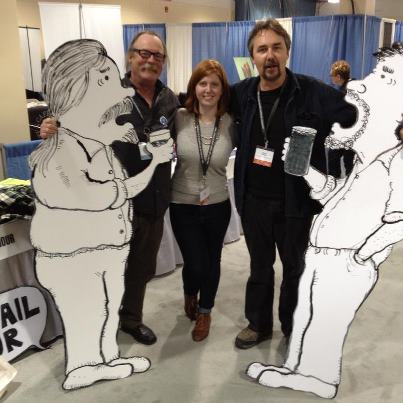 This was our very first post, four years and three days ago! It was called:
Beginning is Terrifying Business (Kind of a scary title)
I've been thinking a lot about apprenticeship lately, though I'm not sure exactly why (old age? sentimentality?)  I don't think I ever actually used the word "apprentice" when I was one: all I really knew or thought about was making the book I was working on great, and getting it published so that it would change the world forever.  As it turned out, I wrote three books before getting the fourth one published, which ended up taking about thirteen years, and the world did not seem particularly changed.
Of course looking back I somewhat romanticize the time before book.  I'm not a groovy type, and I don't pay lip service to "process" over results, but I do think the period of working hard without any rewards was perhaps the most important, if not the most pleasant, period of my life. It is important, too, for my job today, since I spend a lot of time with young writers who are in exactly the position I was in then.  When I work with them, I try not to forget what it really felt like: the energy, the frustration, the thrill of small breakthroughs, the bitterness. Continue reading →
When your ancient essay surfaces and reproaches you—  "Gardening and Being" was published in Orion 20 years ago
As I look at it, you might as well ask, Does a sunset pay? In a certain sense, it is a sort of profanation to consider if my garden pays, or to set a money value upon my delight in it. Shall I set a price upon the tender asparagus or the crisp lettuce, which made the sweet spring a reality?"
—Charles Dudley Warner, My Summer in a Garden
While editor of The Hartford Courant in 1870, author and essayist Charles Dudley Warner had the cunning idea—far ahead of its time, a concept memoir—to spend that growing season gardening. Not for vegetables but for joy. He prosecuted a thesis that gardeners are dreamers engaged in a spiritual activity. As he wrote, 144 years ago now, "To own a bit of ground, to scratch it with a hoe, to plant seeds and watch their renewal of life,—this is the commonest delight of the race. To dig in the mellow soil—to dig moderately, for all pleasure should be taken sparingly—is a great thing." Continue reading →
Last summer, Bill and Dave's Cocktail Hour began serializing Crash Barry's gritty memoir Tough Island. Then, in August, Crash took a break from  Bill and Dave's in order to turn his novel Sex, Drugs and Blueberries into a feature film. Now, he's back and ready to finish telling the rest of his true stories from his time living and working on Maine's most remote island. Click here for episodes 1 to 19.
Episode 20
Thanks to Captain Edwin Mitchell and his sweet wife, Nan, my second year on Matinicus was much better simply because they treated me with respect. They were an intelligent and well-read team. He was thin, strong and handsome, with a well-trimmed beard. She was kind and beautiful, with a quick smile and understanding eyes and ears. Good parents to their two daughters. Fine citizens. Moral and upright members of society. They didn't treat me like their slave, obligated to jump at their beck and call. Plus Edwin's love for Nan was so obvious and endearing. He enjoyed her company, so he didn't dub around and delay the end of the workday as a way to avoid going home. Continue reading →
Tomorrow, April 6, marks four years since our first post on Bill and Dave's.  Four years!  I can hardly believe it.  Not that time passes so fast–in fact, it seems to crawl.  But that we've kept it up this long.  Post after post, image after image!  And all with no commercial intent, no advertising.  Except for ourselves, of course.  I put today's post under the Getting Outside category because Bill and Dave's was and remains a conscious effort to get outside the confines of the book, the page, the mores of traditional publishing, the dreams we'd had of what our writing lives would be like, and to find our way in the new reality, which is at least in part digital.  Well, we're still lost, but it's been a lot of work.  I mean fun.  We've attracted thousands of hits a week, sometimes thousands a day, and millions in four years.  Those first weeks we were excited to get fifty, then a hundred. Continue reading →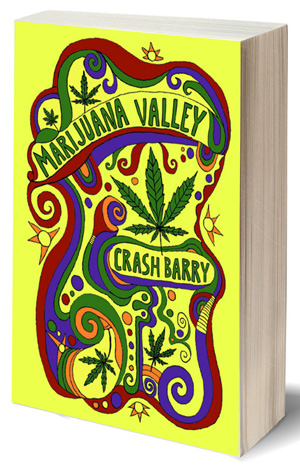 Sometimes obscured by all the hoopla and hysteria surrounding the marijuana legalization movement is the fact that the 'devil's lettuce' (as one of my former high school students once described it), has become a permanent presence in American culture. The major league baseball Colorado Rockies recently announced that they would be selling marijuana brownies at it's games–baseball, mom, apple pie and… marijuana brownies? You can't get any more mainstream than that. Continue reading →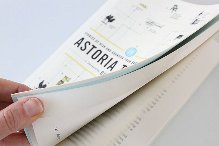 Here's a chance to see great writers reading great work while celebrating the release of Astoria to Zion: Twenty-Six Stories of Risk and Abandon
from Ecotone's First Decade
Next week in Boston:
Ecotone magazine and its sister imprint, Lookout Books, celebrate the
publication of Astoria to Zion: Twenty-Six Stories of Risk and Abandon
from Ecotone's First Decade at Doyle's Café in Jamaica Plain on Tuesday,
April 8 at 8 p.m. Featured storytellers include award-winning Boston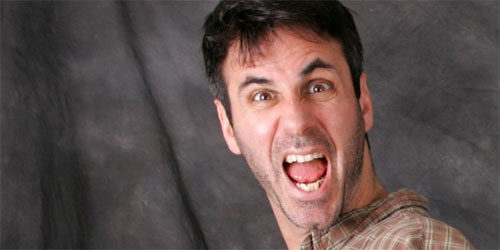 writer Steve Almond, as well as Bill Roorbach (no introductions, or links, neccesary), author of Life Among
Giants, and writing coordinator at the Fine Arts Work Center in Provincetown Matthew Neill Null.
The event, which is free, brings together some of the country's most vibrant fiction writers with Ecotone editors and readers to listen, laugh, discuss, eat, drink, and trade tales that explore the anthology¹s themes of risk and abandon. Ask the best question, and win a free copy. A signing will follow.
Doyle's Café
3484 Washington Street in Jamaica Plain
Tuesday, April 8 at 8 p.m.
Regularly recognized as Boston's best bar and restaurant, Doyle's offers a
mix of good food, good talk, and good people. It is located in the Jamaica
Plain neighborhood, accessible by the Orange line and close to the Sam
Adams Brewery. Nearest transit: Green Street (Orange Line)
For more information, visit
https://www.facebook.com/events/1421851508065875/. Continue reading →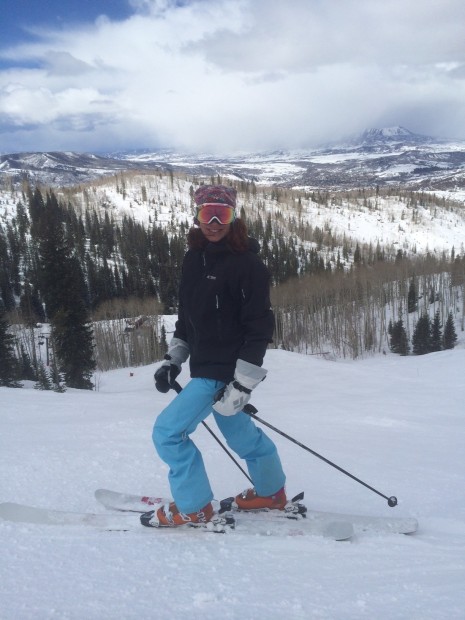 Speaking of Flannery O'Connor, someone I once knew actually met her, and not only that, spoke with her.
It might have been about 1960, for my acquaintance was a college student at the time.  He had gone to a reading or some sort of literary talk and, terrified to meet the writer, he willed himself to remain in the line of people approaching her.  Trembling he was, the closer he came.  After all, it was she, The Flannery, The Queen of the South, known as much for a terse sensibility as a turn of phrase.  He struggled over what he would say to this great one, and was still discarding ideas when he all too soon found himself face to face with her.  She was accurate to the photographs.  Tightly curled hair.  Winged spectacles.  Sharp eyes.  The complete Flannery.  Rattled, he opened his mouth and heard these words come out I want to be a writer.  He was, of course, immediately mortified.  How could he?  Never a published word, in fact he had hardly put pen to paper really.  His eyes went wide at his mistake.  He could have fallen at her feet in his despair.   But it was too late.  The writer's face went to stone.  The sharp in her eyes sharpened.  Her lips barely moved, but she said, very distinctly, Is that so.  Not a question.  Dismissed!  And that was the end of that. Continue reading →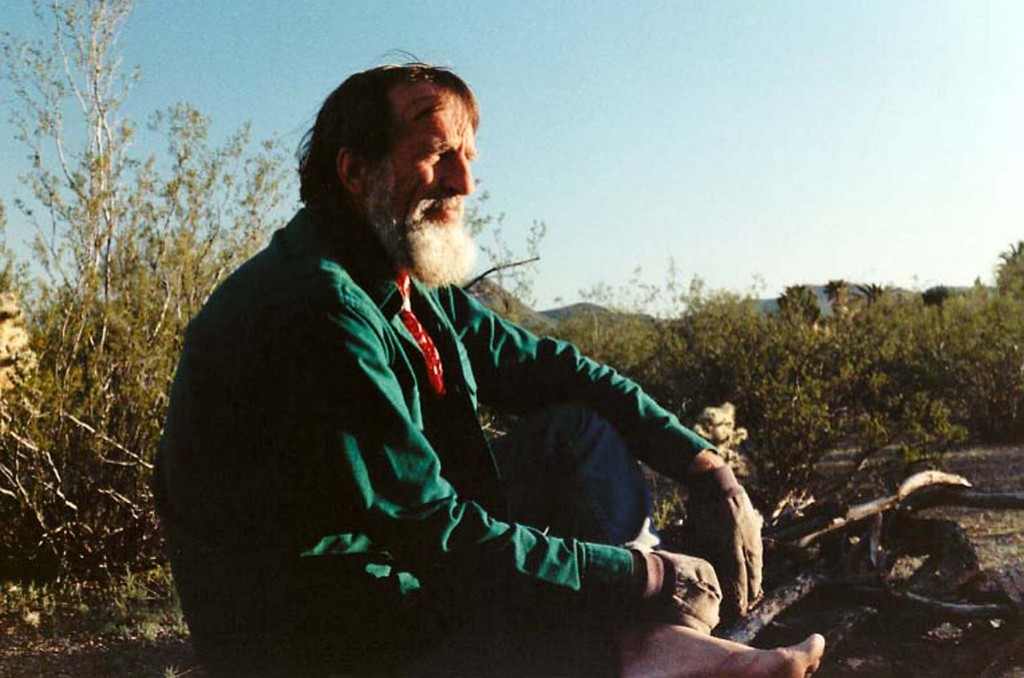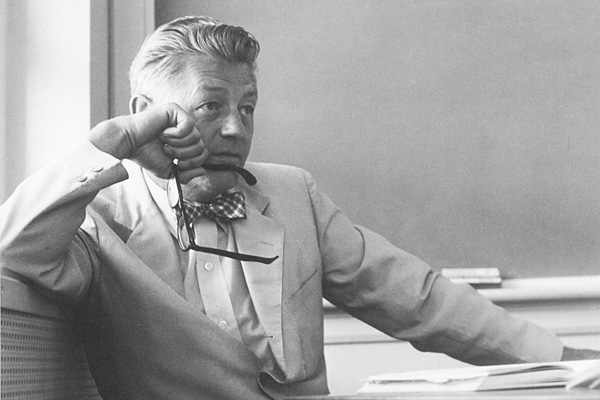 Making books is not a speedy process, or at least has not been in my experience. I am now about a year out from the publication of Properly Wild: Wallace Stegner, Edward Abbey, and the American West.  I thought that over the next year I would chronicle some of the steps along the way to publication. Due today, for instance, is my author questionnaire, which, among a couple dozen questions, includes the two below (complete with my answers):
AUTHOR QUESTIONNAIRE
About Your Book
1. Describe your book in no more than 250 words. We will refer to this description as the basis for your catalog and jacket copy, so please write accordingly.
Wallace Stegner and Edward Abbey are literary giants of the American West, and both men left their large footprints all over the western landscape. After steeping himself in their work and lives, David Gessner spent the summer of 2012 exploring the land that made Abbey and Stegner who they were. As Gessner explores oil boomtowns, camps in the desert, walks the charred ridgelines after historic fires, rides rivers, and talks to people who knew the two men, a braided biography emerges. We learn the story of Stegner's vagabond childhood throughout the West, and of Abbey first seeing the region he would call home after an epic teenage hitchhiking trip. A fascinating portrait develops of two men who, while polar opposites in some ways—Abbey the wildman anarchist, Stegner the mature realist—share much common ground.
But this is not merely a biography. 2012 was a summer of fires and fracking, of oppressive drought, and the West that Gessner found was a West in crisis.Wallace Stegner and Edward Abbey, as well known for their environmental activism as for their writing, had warned of much of what has come to pass and they remain remarkably relevant, providing a lens through which readers can see the past, present and the future of the West. Gessner finds that while the two writers still have much to offer him as a writer, father, teacher and environmentalist, they have even more to offer, on a larger scale, the region, the country, and the world.  
(248 words)
2. Describe your book in 15–20 words or fewer. Continue reading →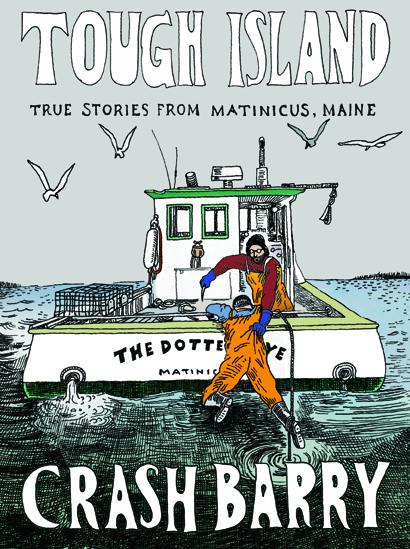 Last summer, Bill and Dave's Cocktail Hour began serializing Crash Barry's gritty memoir Tough Island. Then, in August, Crash took a break from  Bill and Dave's in order to turn his novel Sex, Drugs and Blueberries into a feature film. Now, he's back and ready to finish telling the rest of his true stories from his time living and working on Maine's most remote island. Click here for episodes 1 to 18.
Chapter 19
I returned to Matinicus on March 10th. Captain Edwin met me at his shop and gave me a work list. I was to paint buoys and splice rope. He showed me my room upstairs. Then he headed to the mainland, to continue his vacation. He planned to be back by the end of the month to start setting gear.
This was my easiest time on the island. The work was undemanding and I set my own schedule. I was boozing a lot, because the bootlegger had kindly decided to extend me credit on whiskey and cigs until I started making money with Edwin. My first couple nights back on the island were spent drinking alone, listening to the radio. I needed space, because I was in shock, but I occasionally headed over to my old neighborhood to party with Benny, Paul and Ray. Continue reading →