You are viewing:
Bad Advice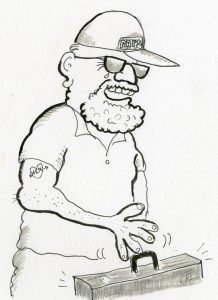 There is almost nothing more frightening for a writer than the idea of losing one's work. This used to mean losing one's work physically when, say, your house burned down.  (I actually remember reading, and following, the advice of another writer who suggested placing final drafts wrapped in plastic in the freezer, where they might survive a fire.)  Of course the world has changed and now the anxiety is focused more on forgetting to hit SAVE or having your computer crash. Here at Bill and Dave's its been an anxious few days as we try to recover lost posts, but we consider ourselves lucky not to have lost the entire content as both of us do our final revisions on line.
But that's not the kind of loss I want to talk about today. While there is nothing more frightening than losing your work, for the development of a writer it is not always a bad thing.  The most famous story in this regard was that of Hemingway and his wife Hadley.  As the tale goes, Hadley was on a train to Spain and lost the suitcase containing many of Hemingway's earliest short stories.  And as the tale goes, narrated of course by Hemmingway himself, our macho hero greeted this news with stoicism.  (Why is it that I imagine there might have been a temper tantrum or two?)  Of course he was devastated, but later he could look back and see this tragedy as less of one, as in fact an opportunity to grow beyond his apprentice work. Continue reading →
Let us start with Robert Browning's fan letter to Elizabeth Barrett, January, 1845:
"I do, as I say, love these books with all my heart — and I love you too. Do you know I was once not very far from seeing — really seeing you? Mr. Kenyon said to me one morning 'Would you like to see Miss Barrett?' then he went to announce me, — then he returned . . . you were too unwell, and now it is years ago, and I feel as at some untoward passage in my travels, as if I had been close, so close, to some world's-wonder in chapel or crypt, only a screen to push and I might have entered, but there was some slight, so it now seems, slight and just sufficient bar to admission, and the half-opened door shut, and I went home my thousands of miles, and the sight was never to be?"
Continue reading →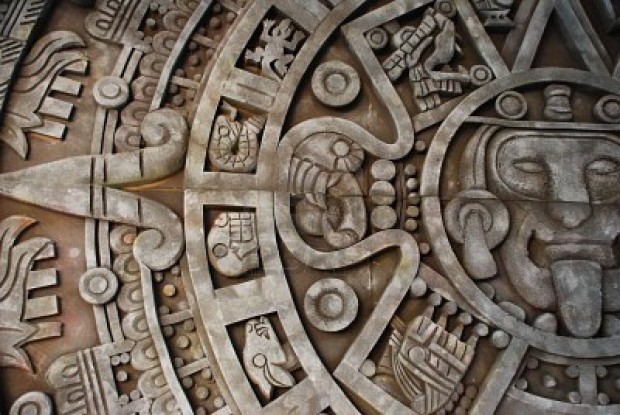 Two missives this week, one from WriterMom, the other from Jean Witlow in Corvallis, Oregon, with very close to the same question.  WriterMom: "I teach four sections of composition at two different colleges, and have three kids, 6-8-12.  My husband is deceased.  I write an infrequent column for the local paper.  But that's it for writing.  I want to know how to get my book written when I have no time and never will."  She goes on to describe the book (almost a pitch—first advice: don't do that—you come off like an infomercial or a flight attendant).  And it sounds good, a memoir of her husband and the risk taking that finally killed him.  Next, with as little punctuation as possible, Jean Witlow says, "Here I am finally with my MFA and my book basically written it was my thesis but needs some work and I'm going
crazy because I can't work on it half the time and I get a whole day and just sit there and don't even write.  Very depressing, so I avoid it." Continue reading →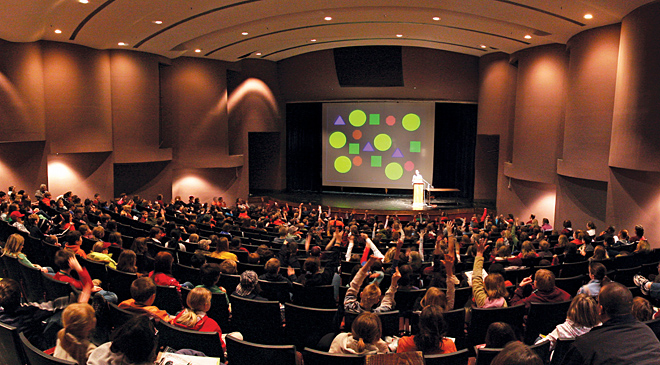 I'll tell you exactly how to get an A, but you'll have a hard time hearing me.
I could hardly hear my own professors when I was in college over the din and roar of my own fear.
Those who aim for A's don't get as many A's as those who abandon the quest for A's and seek knowledge or at least curiosity.
I had bookmarked a citation for that fact, and now I can't find it anywhere.
The only way to seek knowledge is to open your hands and let your opinions drop, but that requires even more fear. Continue reading →
One of the many curious things about the act of writing is the way it can give access to the unconscious mind. And in the hidden parts of consciousness lie not only hobgoblins and neurotic glimmers, but lots of regular stuff, the everyday stuff of memory. The invisible face of your grade school bully is in there, somewhere, and the exact smell of the flowers on vines in your grandma's
backyard, along with most everything else, perhaps including borrowed memories, even false ones. Some memories are going to be painful, but some pleasurable, too. An awful lot is just informational, the stuff of lost days. Continue reading →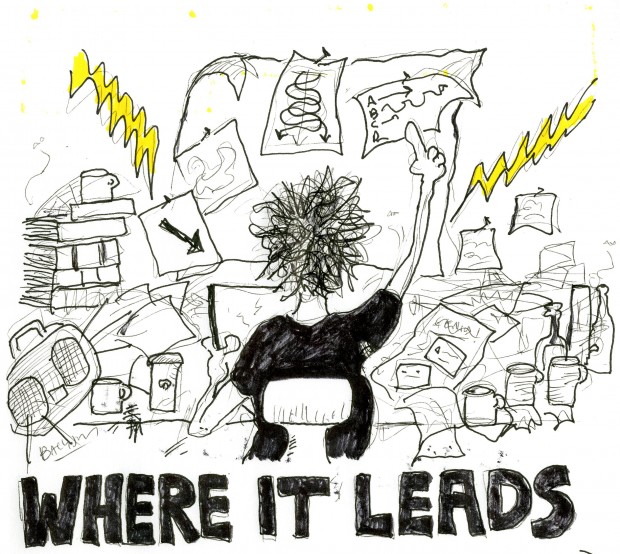 When I played Ultimate Frisbee, I sometimes billed myself as "the greatest player of all time—by far." Of course I wasn't. It was meant mostly as a joke, an Ali-like brag and also a parody of some other Ultimate players I knew who, unrestrained by coaches or media or reality, could imagine they were the greatest that had ever played.
But it wasn't entirely a joke either, at least not in my mind. Not that I ever objectively thought that I was the best player, either at the time or of all time. But I sure as fuck wanted to be. And I would contend that it was that desire, and the corresponding internal exaggerations of the glory that would befall me as my greatness was achieved–and, it went without saying, became clear for all to see–that was part of what drove me during those years.
It goes without saying that lofty ambitions are painful, especially when you fall short of them. An argument can always be made for a more "realistic" commonsensical approach and that is an argument I understand.
But there is something to be said for the fuming, fretting, planning, obsessing, worrying and of course constant working that is required to attain more. Obviously I am not talking about just Frisbee any more. One of the fascinating things for me about the writing program where I Continue reading →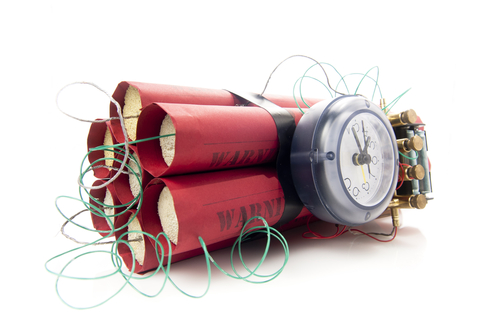 It's still Wednesday, by nine minutes. I just want to say: don't wait.  Not only don't wait till the last minute like me, but don't wait. So many times an acquaintance with a great book idea or story to tell will describe it and then say: Can't wait to get started.  What they mean by that is: I'm waiting to get started.  Till I have some time off.  Till the kids are grown.  Till I'm done with grad school.  Till, till, till, till, till.  Continue reading →
I like to go balls to the walls.  I like to climb slow grinding mountain bike trails that make my heart pound against my ribs.  I like to feel my skin dampen until the wet collects and beads and finally runs in streams down my body.  I like listening to the shrill calls of birds and chipmunks squabbling while I spin my unrelenting rotations and take in the soft rough squish of my tires pushing over rocks and the hard twisting roots of sage and trees.  I like the surprise when a shining doe bounds over my path or freezes into quaking stillness, and we look across the stirring grass into one another's face and wonder what will happen next.  I like to scan the changing terrain and plan how to ride through a sliver of open space where protruding rocks could catch my pedals and knock me to the ground or off the edge of the hillside.  I like to click through my gears with dead-on precision, meeting the changing grade in exactly the right moment to maintain perfect efficiency as I climb a long steep hill, swallow it's mineral dust, and rise out over its crest, legs aching, lungs bursting, and no stopping, but ride on past that place to a farther, higher distance.  I like to come apart in the emerald landscape.  Let my bones break and my organs rip open into a gory mess.  I like the relief as my thoughts empty and the wounds I've been carrying tight in my gut and the set of my jaw and the muscles clenched around my spine and right there behind my twitching left eye pass out of me into nothingness.  And I say, See, it was all nothing.  See that. Continue reading →
This week's thought comes from Allen Ginsberg, who was born June 3, 1926, making him yet another vital member of the greatest generation that Tom Brokaw forgot to mention, and a few months older than my father, who regards him as a child of the sixties (like, blame him on my generation, but no).  Okay, Here it is, plenty to think about: "To gain your own voice, forget about having it heard. Become a saint of your own province and your own consciousness." Continue reading →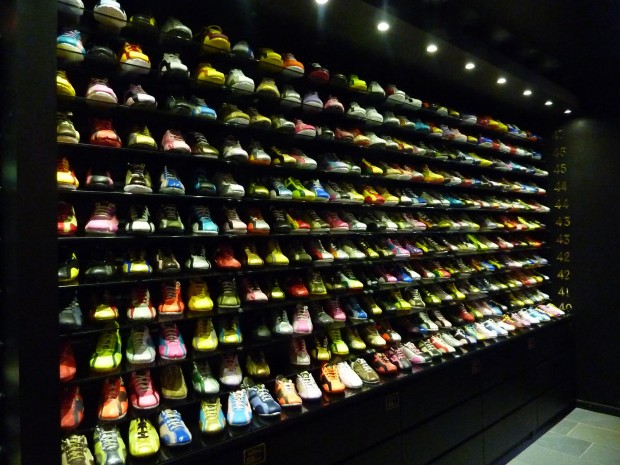 Let's write some fiction.  First, we need a character, a time, and a place, everything as usual.
Jack arrived at the shoe store at nine Monday morning as usual, tidied as usual, unlocked the door as usual at ten to the quiet mall. Continue reading →