You are viewing:
Bad Advice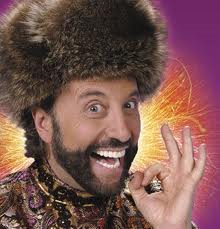 So I had a big party on my 30th birthday. Eight days before I had been operated on for testicular cancer, and the whole next week I'd waited to find out what flavor the cancer was. I had already planned the party when the good news came that it was a seminoma, the best kind. It was a great celebration.
     On the night of the party, however, perhaps retaining some residue bitterness from my week in the hospital, I tacked up a large poster that I called "The Wall of Hate." On the poster there were a hundred blank spots where partygoers could write in their nominees for their most hated human beings. This was 1991 and some notable write-in candidates for most hated personalities included Nixon (still and always), Bill Lambier, Yakov Smirnoff, Garfield, Sinbad, Dick Vitale, The Blonde Poseur who played guitar on Saturday Night Live, Judas, and, finally, later in the night,"One-Balled Guys who Sing at Parties for Attention."
     I still have that poster somewhere, I think. The reason I bring it up today, other than the fact that I think it's kind of funny, is that it is an example of something I have been thinking about lately: how outrage, anger, and
Continue reading →
Not too long ago I was thinking about how I might grow my writing, move into a new phase, switch things up, rise up out of the ashes of the old and into something fresh, different, not to be expected.  We're all stuck with our minds and our set of biases, also with whatever genetic inheritance, a certain approach to language, to structure and structures, and certainly to character. Our pathways through narrative may resemble neural pathways inherent in our brains, and may account for the wide divergence of what's considered great storytelling.  I might dislike Thomas Pynchon while you love him, for example. Continue reading →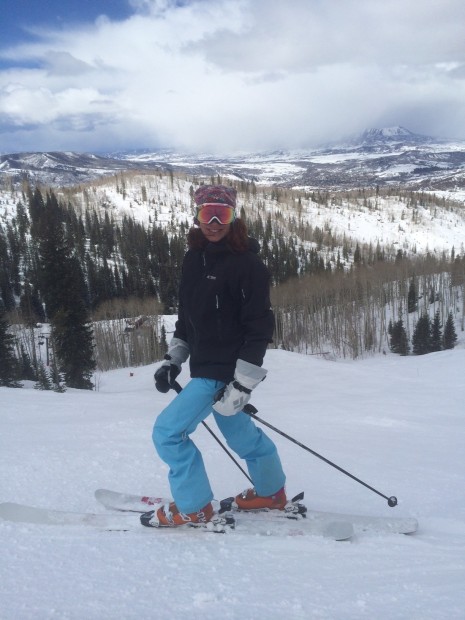 Speaking of Flannery O'Connor, someone I once knew actually met her, and not only that, spoke with her.
It might have been about 1960, for my acquaintance was a college student at the time.  He had gone to a reading or some sort of literary talk and, terrified to meet the writer, he willed himself to remain in the line of people approaching her.  Trembling he was, the closer he came.  After all, it was she, The Flannery, The Queen of the South, known as much for a terse sensibility as a turn of phrase.  He struggled over what he would say to this great one, and was still discarding ideas when he all too soon found himself face to face with her.  She was accurate to the photographs.  Tightly curled hair.  Winged spectacles.  Sharp eyes.  The complete Flannery.  Rattled, he opened his mouth and heard these words come out I want to be a writer.  He was, of course, immediately mortified.  How could he?  Never a published word, in fact he had hardly put pen to paper really.  His eyes went wide at his mistake.  He could have fallen at her feet in his despair.   But it was too late.  The writer's face went to stone.  The sharp in her eyes sharpened.  Her lips barely moved, but she said, very distinctly, Is that so.  Not a question.  Dismissed!  And that was the end of that. Continue reading →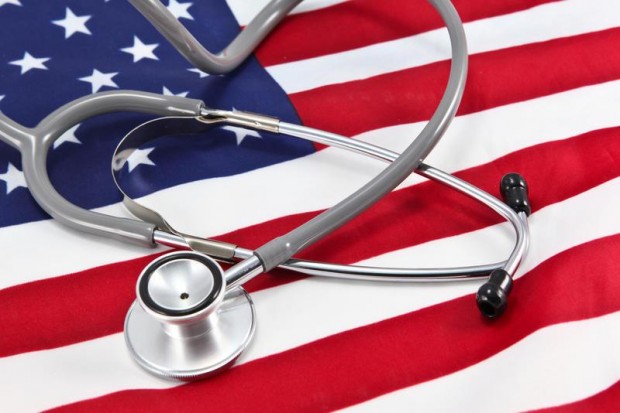 March 31 Deadline to sign up for this year.  If your application is in progress by that date, you will be included!
Self-employed folks, adjunct profs, artists, musicians, under-insured, catastrophic coverage drones, uninsured friends: take notice: I just jettisoned my catastrophic coverage ($15,000 deductible PER PERSON per year at $684 a month, 3 people, criminal), in favor of a far more generous policy ($4000 deductible for all 3!), with out-of-pockets caps, etc.). I was under the impression from quick looks at the Health.gov site earlier and invidious rumors that I'd be paying more, but with the under-heralded automatic tax credit for families making under, like, 94K, the new amount here is $419 a month. I could have gone $10,000 deductible for $129 a month!). Thank you Obamacare. And fuck you Fox News and half our governors and every Republican in Congress for all the disinformation. It's still not single-payer, but it's something! The health insurance marketplace works, it's far cheaper for all of us (lies aside), and it's going to save my ass. No doubt surprises loom, but after five years of paying a great deal for NOTHING (but denials of service), I'm pretty happy, and can't believe I waited even this long. Deadline for this year is March 31, get on it.
Here's the link for the Health Insurance Marketplace.  I'd suggest using the site, which any 12 year old should be able to understand, as brokers just add expense.  You'll find bronze policies, which are cheap and basic, silver, gold, and maybe platinum.  Remember that health insurance is not the same as healthcare, and you get nowhere comparing your healthcare expenses for a year with projected premiums.  What you are getting is production against financial disaster if you fall sick, get in an accident, etc.  But most of all, don't fall for the bullshit.
I put this call to action in a public post on Facebook last week, and what follows is the passionate and sometimes hilarious public dicussion that ensued.  Feel free to join in here or there.  Continue reading →
.
Recently writer and professor Shawna Kenney invited me to take part in an online class at the UCLA Extension Writers Program, visiting virtually by way of Blackboard.  Students asked questions, I did my best to answer, and discussion ensued.  I got permission from a number of students to use their questions, and I got permission from myself to use my answers.   Today my interlocutor is Rona Elliot. Continue reading →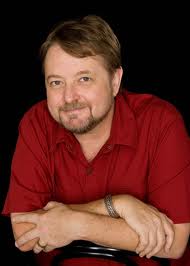 Bill and Dave are thrilled and honored to have the prolific and brilliant Luis Alberto Urrea doling out today's advice. This talk was originally delivered at the Tin House writer's conference in Portland, July 2013.
Take it away, Luis:

Here's what I've been thinking: In the real world, we can only visit Place, but in the alchemy of  writing, we become Place, and Place becomes us.
 I–My First Thought.
I am here to discuss Place in writing.  I imagine you are expecting to hear about form and function,  critical choices and possible pedagogical formulations to further your theorems about the primacy of Place in modern literature.  Well, didn't Aristotle say that Place is that part of space where you are what is?  If he didn't, he should have.
At its basest level, Place is imagery.  Setting.  Or, God help us, it is metaphor.  Thus do hacks torture us, making the world into bad greeting cards.  For a masterful version of Place-as-more-than-setting, see Eudora Welty's "A Worn Path."  I defy anyone to use landscape and weather and color and sound any better. 
BIRMINGHAM, Alabama — We journeyed to the City of Iron recently to visit an ailing relative at UAB hospital, and this flatlands boy had to get used to hills again.  Everywhere I turned was a reason to recalibrate my expectations. Bundled in heavy coats and scarves, we walked quite a bit, leaving the hospital to go to the place we overnighted, or seeking out dinner or a pharmacy, or just to see what was over the next hill. Continue reading →
More than a year ago, while mired in the mentality of a busy semester at Assumption College in Worcester, Massachusetts, I hastily crafted a sabbatical proposal. My vision was limited by the campus work in which I was immersed – my project was inspired by a book I taught, Po Bronson's What Should I Do With My Life?, as well as my administrative position, Director of Community Service Learning.  Given my role on campus, I argued, it only made sense for me to spend a semester interviewing people about the role service played in their lives; I would do this as I drove from coast to coast, doing volunteer work of my own along the way. I'd write about it in both blog and book forms. Continue reading →
I took questions from a group of high school students recently, and a kind of inquisition followed.  One kid, who'd seemed kind of sleepy as I spoke, said, Where do you get your inspiration?  From all around, I answered glibly.  All around what?  the kid asked.  All around my day, even from this moment now.  Talking to us? They all thought that was hilarious.  What will you write about us?  Well, that's not the point, I said.  The point is, that inspiration is, true to its etymology, just a kind of breathing, a being breathed.  The old timers thought by God, thus the word.  But to me it's the moment, the right now, that breathes us. Continue reading →
Recently writer and professor Shawna Kenney invited me to take part in an online class at the UCLA Extension Writers Program, visiting virtually by way of Blackboard.  Students asked questions, I did my best to answer, and discussion ensued.  I got permission from a number of students to use their questions, and I got permission from myself to use my answers.  First up was T. Locke.  This week, it's virtual classmate Pam. Continue reading →