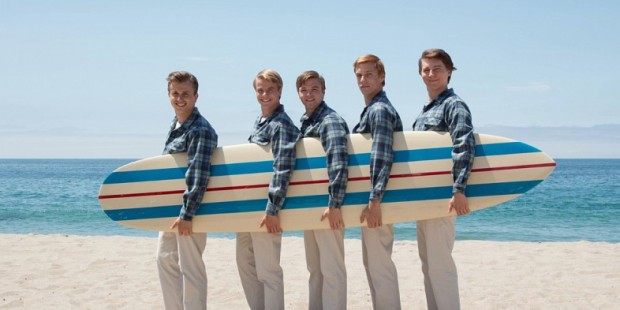 I cried through most of "Love and Mercy" a film about the incredible Brian Wilson of the Beach Boys.  Partly the tears were for my own youth, but this is a sad tale–of misunderstood genius, of mental illness, of abuse.  The directer is Bill Pohlad, who produced the enigmatic Bob Dylan biopic "I'm Not There" in 2007.  That film used a number of actors to portray Dylan, including Kate Blanchett.  This film uses two actors to portray Brian Wilson, and lets us see the actual man during the credits.  And it works beautifully, an embodiment of the changes the man went through, the eras of his life.  We're all played by different actors as we grow older, aren't we.
The music is great.  That's a case the movie makes, and decisively wins, great scenes of Brian in the studio, and Brian in his head, and Brian at his piano at home.
As a kid I adored the beach boys.  In high school though, they became uncool, too sweet, perhaps, too clean. I used my Beach Boys albums as frisbees.  Wish I hadn't now.  When Pet Sounds came out, early college, I didn't know what to make of it, though some of my stoner friends swore by it.  But now those songs are among my favorites.  And the movie has inspired me to make a YouTube journey through the oeuvre…
It also explained my disaffection to me in a way that took me entirely by surprise, thus the tears.
See it.