You are viewing:
Table For Two: Interviews
comments: Comments Off

on Table For Two: An Interview with Jim Nichols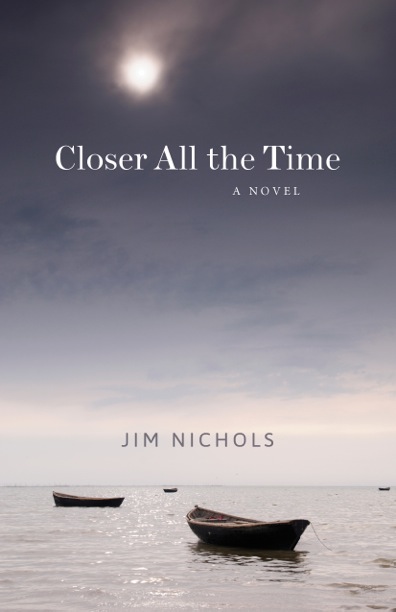 Debora: Jim it's lovely to have you with us at Bill and Dave's Cocktail Hour. Congratulations on your new novel Closer All the Time, published by Islandport Press, available now—and at last, for established Jim Nichols fans! I'm a newcomer, Jim, and wish to say that I love this book for the tenderness in the writing and the expressiveness of the characters. It's clear that there is a lot of experience and wisdom behind these pages.
Jim: Hi Debora, it's a pleasure to discuss CATT with you and to be part of Bill & Dave's…one of my very favorite literary sites. And thanks for the kind words, I'm really happy you enjoyed the book. Continue reading →
Debora: I'm so pleased to be among the first to announce your debut novel, What Burns Away. Kudos! How does it feel to know that bookstores all over the country are unboxing your book and making room for you on the Newly Released shelf?
Melissa: Well Debora, I have to say that it is wildly exciting. Publishing a novel has been a dream I have been chasing since my college days, back when I had a big spiral perm and wore stonewashed Daisy Duke cutoffs. Always, in those years, I carried an enormous bag full of books with me everywhere I went, furiously reading Stephen Crane, Annie Proulx, Jane Smiley, John Cheever, Eudora Welty, Raymond Carver, Willa Cather, Andre Dubus, Stuart Dybeck, Mary Karr, Annie Dillard, and so many more. I read literally everything I could get my hands on, studying plotlines, and working hard to develop my own with a ferocious appetite, I still read to inform my craft. But the debut, holding my own work in my hands, it feels like a big deal—a graduation of sorts, a kind of birth, and a sense of legitimacy after chasing the dream and working as hard as I have to understand how to write a novel, for some twenty years now. And, mostly, I am full of gratitude for all the great mentors and literary friendships that gave me doses of the necessary tough love along the way. Continue reading →
Debora: Annie, if we were really here at Bistro C.V. here in Steamboat Springs, Colorado, where I live, you would be able to see how edgy this place is. It's a good pairing for your new novel! Let's go sit at the bar. My friend is bartending this evening. She knows all about the wines—which are fabulous here. And we'll have the opportunity to sample a nice variety, since I want to find out everything about you and your book. But first, Annie, welcome to Bill and Dave's Cocktail Hour, cheers and congratulations on All We Had.
Annie: I'm thrilled to be here. Thank you for inviting me and I can't wait to try a little wine! Continue reading →
Debora: Annette, thanks so much for being here on Bill and Dave's Cocktail Hour. Some day soon we must actually meet for a martini or two. But for now, a cyber setting. I thought, given the complex outcomes of the narrative you've written, tea and cookies by this warm fire at Three Peaks Grill would be fitting. We can watch the alpenglow spread over the ski mountain as we discuss the pages of your beautiful new book: In the Unlikeliest of Places, How Nachman Libeskind Survived the Nazis, Gulags, and Soviet Communism. Continue reading →
comments: Comments Off

on Tour de Blog: Bill and Dave Join the Great All-Universe Blog Tour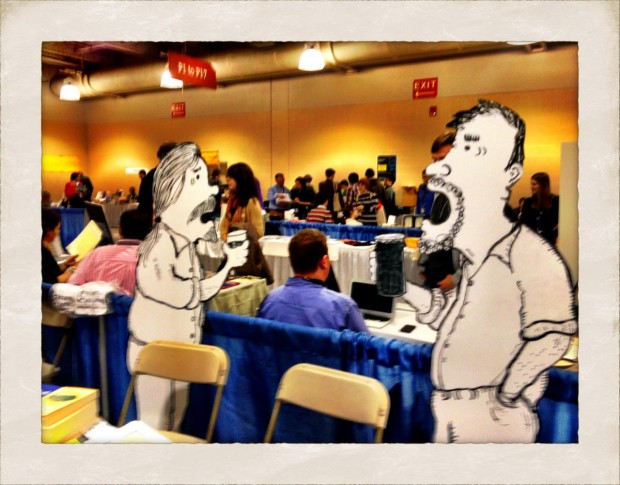 Bill and Dave were invited to participate in the MY WRITING PROCESS BLOG TOUR by Dinty W. Moore, a truly remarkable individual (ask him sometime about Paul McCartney's ashes) who also happens to be a kick-ass writer, and who just happens to be the editor of the first and best online journal, Brevity, which is devoted to short nonfiction.  The Brevity Blog is one of the greatest on earth, though Bill and Dave's is quite a bit better.  Dinty loves to garden and crack jokes.  His books show greatness and include Between Panic and Desire; The Accidental Buddhist; and The Rose Metal Guide to Writing Flash Nonfiction.
Bill's and Dave's answers to the four Blog Tour questions follow below, and our nominations come after that: Continue reading →
Bill: Greetings, Suzanne, and welcome to Bill and Dave's.   And warm congratulations on the publication of your astonishing true story, Nightingale: A Memoir of Murder, Madness, and the Messenger of Spring.  It's such a complex story.  How would you summarize it?
Suzanne: Nightingale is the story of my grandmother, Elisabeth Mannering Congdon, who was heiress to a mining fortune and victim of one of Minnesota's most notorious homicides. As the eldest granddaughter, I was entrusted with the burdens and joys of memory as I detailed a family legacy of love, loss and perseverance. Elisabeth Congdon emerges not as heiress or victim but as the messenger of spring and the key to my survival as I tried to escape my own mother, a dangerous serial criminal falling deeper into madness. My grandmother's early efforts to nurture a foundation of hope, optimism, and the power of possibility led me to advanced education, a beloved nursing career and the discovery of the ineffable relationship between healing oneself, service to others, and the connection to the spirit and beauty of the earth that made me whole again. Continue reading →
comments: Comments Off

on The Remedy for Love Pretend Dinner Party and Group Interview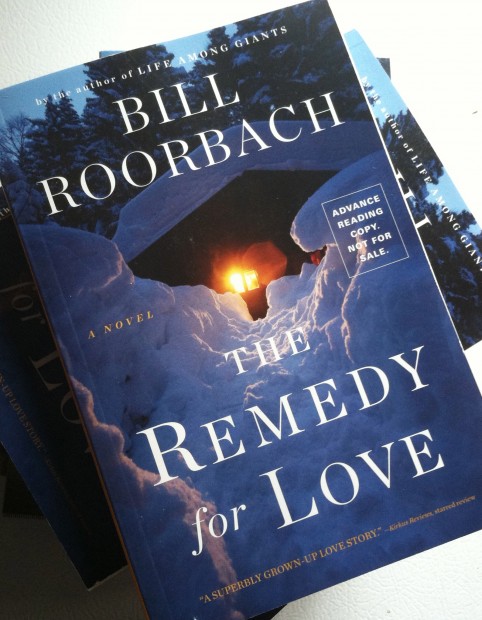 It's such a pleasure to talk about a new book with friends and acquaintances that I thought I'd host a dinner party to do just that, invite a bunch of writers, readers, booksellers, radio hosts, filmmakers, and musicians, among others, to a bash in celebration of The Remedy For Love.  We'll meet somewhere nice, since it's all going to be pretend anyway.  I'm thinking Kauai, the garden isle of Hawaii, and will foot the pretend bill for all that pretend travel to a pretend luau, complete with fire dancing and hula lessons, all under a flapping tent, ocean breezes, tropical warmth, a fine contrast to the weather in the new novel, which is cold, cold, cold, a blizzard of epic proportions.  I've given my guests just a little to go on—a quick description of the novel (a small town lawyer tries to help a homeless woman and ends up stuck in a cabin with her during the storm of the century…) , and the quotes above from Peter Heller and David Abrams (two terrific novelists I had the good fortune to meet on the Life Among Giants tour).  Because, I don't want to give away too much!  And now, everyone's assembled, huge round table, cheerful (and well-tipped) servers dropping fabulous food, bowls of rum punch, bottles of wine.  Everyone has a gift copy of The Remedy for Love, still gaily wrapped (do not open until October 14, 2014, which is publication day!).  The dancing has yet to begin.  Amid the laughter, someone speaks up, gets us started. Continue reading →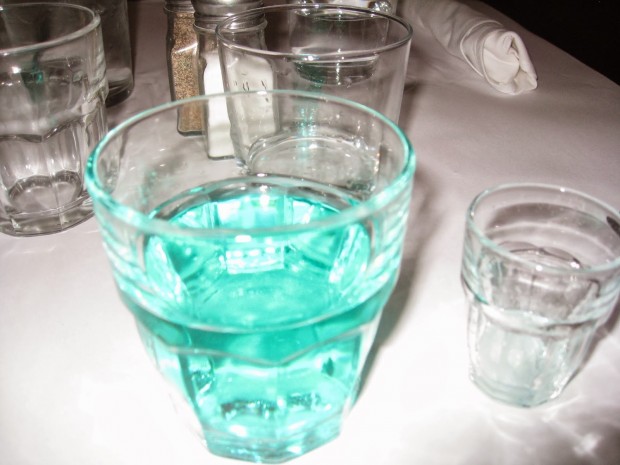 "After the first glass, you see things as you wish they were. After the second, you see things as they are not. Finally, you see things as they really are, and that is the most horrible thing in the world."    — Oscar Wilde
.
Absinthe. Wormwood. The Green Fairy. Rumors of hallucination and poisoning have surrounded this emerald drink since Oscar Wilde said it made him see flowers growing in cafes, but in truth, it is simply very strong alcohol—over one hundred proof—and has been legal in the United States since 2007. Continue reading →
.
I have known Cynthia Atkins for years as a fellow teacher, wonderful poet, and generous friend. What her poetry has taught me, however, is that she's also a powerful mental health advocate. We spoke on the occasion of the publication of Cynthia's latest work, In the Event of Full Disclosure, which takes on issues of family and mental health with a voice that is both wry and wise. 
Mary: "In Plain Sight" begins with contradiction: "I am certain of only one thing– / I am in a team of (n)one." I love how the confidence of the voice is undercut by the impossibility of any certainty in this world view. Where did this poem start for you in its initial draft, with those lines or something else? Continue reading →
Bill:  Where would you like to have our pretend dinner?
Nina: I wish we could have dinner at The Bombay Club in Harvard Square.
Bill: Ah, perfect!  I will order the hydrabadi bagare bagain.  Because it sounds like a bargain, at least in Boston talk…  And I like eggplant always.  So, just quick, before the waiter comes, tell us about your newest novel, Meet Me at the River.
Nina:  I will need a moment to choose between the vindaloo and the saag.  Also, I just found out The Bombay Club moved to the South End and then closed, which is a travesty, but since this is my imaginary dinner I can be stubborn.
Bill:  We can have our imaginary dinner wherever we want!  And a ghost restaurant seems appropriate, come to think of it.  Though I think they may have reopened in Burlington, Mass. Continue reading →