Mar 24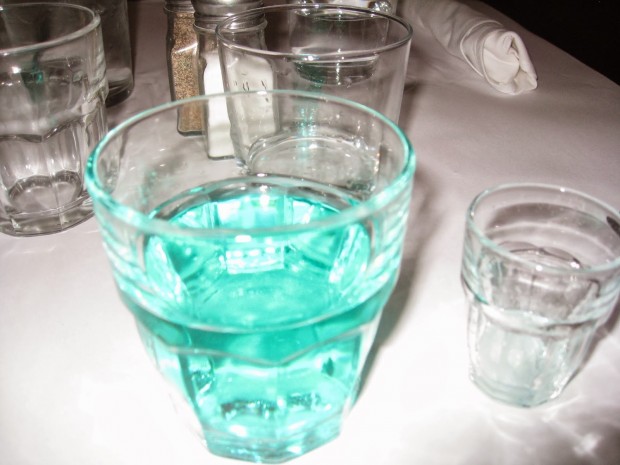 "After the first glass, you see things as you wish they were. After the second, you see things as they are not. Finally, you see things as they really are, and that is the most horrible thing in the world."    — Oscar Wilde
.
Absinthe. Wormwood. The Green Fairy. Rumors of hallucination and poisoning have surrounded this emerald drink since Oscar Wilde said it made him see flowers growing in cafes, but in truth, it is simply very strong alcohol—over one hundred proof—and has been legal in the United States since 2007.
While many debate whether or not the absinthe one may now procure is authentic, I can tell you from experience that it is quite potent and delightful.
As a writer writing about writers from the twenties, I made it my business to find out what all the fuss was about. One evening, I met a fellow writer for dinner at a café on Maryland's Eastern Shore, which we did not know before our arrival had a Hemingway theme, but felt certain afterward that he had led us there. (That is how we think.)
Imagine my delight when the menu boasted an extensive collection of absinthe drinks. I had written a detailed scene in Hemingway's Girl about absinthe consumption, but had not yet partaken myself. I knew Hemingway would want me to authenticate my scene.
I ordered the Green Fairy—the type of absinthe in my book. I watched the waiter light the sugar cube on fire and dissolve it into the alcohol with a shot of water, and proceeded to sip my cocktail with a salad at dinner.
Absinthe has a distinct flavor, that of anise and herbs. It is not unpleasant, though I cannot imagine drinking it often, and after only a few sips, one can feel the effects in a pronounced way. It didn't take long for me to look like this:
 Needless to say, I switched to water after only one glass, and had someone drive me home.
It is good I experienced absinthe, because now I understand my characters better, and the drink has shown up in my subsequent novels, Call Me Zelda and Fallen Beauty. The creatives of the Lost Generation drank it plentifully, and while it may not have led them to madness, alcoholism, or suicide directly, what it represented at the time—a break from convention, pushing the limits, a gateway drug—certainly set them on a path.
Absinthe is called The Green Fairy for good reason, and a little goes a long way. If you want to dip a toe in the waters, I encourage the experience in isolation. Just make sure you have a ride home.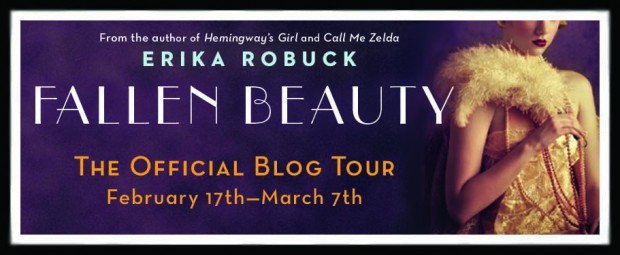 Erika Robuck self-published her first novel, RECEIVE ME FALLING. Her novel, HEMINGWAY'S GIRL (NAL/Penguin), was a Target Emerging Author Pick, a Vero Beach Bestseller, and has sold in two foreign markets to date. CALL ME ZELDA (NAL/Penguin) made the Southern Independent Booksellers Bestseller list, and is a Target Recommended Read. FALLEN BEAUTY was released on March 4th, and she is a contributor to GRAND CENTRAL (June 2014, Berkley/Penguin), a short story anthology set at Grand Central Terminal in New York, following World War II.

Erika writes about and reviews historical fiction at her blog, Muse, and is a contributor to the fiction blog Writer Unboxed. She is also a member of the Historical Novel Society, Hemingway Society, and the Edna St. Vincent Millay Society.