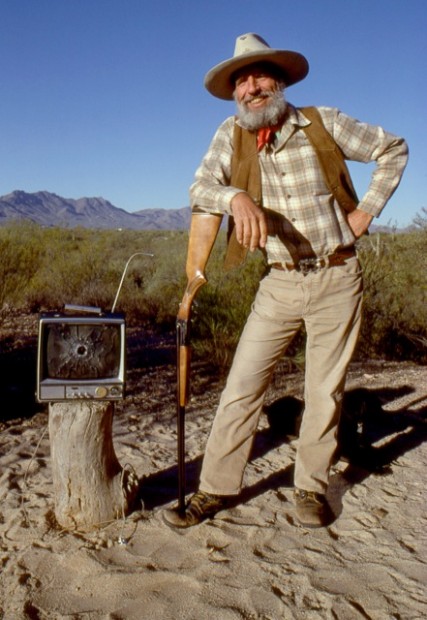 Just in time for the long weekend, The Washington Post chimes in on All the Wild:
Gessner's book serves as an excellent primer to readers new to Abbey and Stegner, and an insightful explanation of their continuing relevance. Gessner, an important nature writer and editor in his own right, also uses the writers' lives as a template for his exploration of the Western landscape they lived in and wrote about. He visits places that were important to All the Wild That Remains: Edward Abbey, Wallace Stegner,…​ and Stegner, and draws trenchant conclusions about the current state of affairs in a region still battling over how to best protect and exploit its fragile resources…..
Gessner's reporting, whether profiling Stegner and Abbey's acolyte Wendell Berry or observing the consequences of Vernal, Utah's fracking boom, is vivid and personable. In his able hands, Abbey and Stegner's legacy is refreshed for a new generation of readers. Perhaps now even the Easterners will take notice.
http://www.washingtonpost.com/opinions/westerners-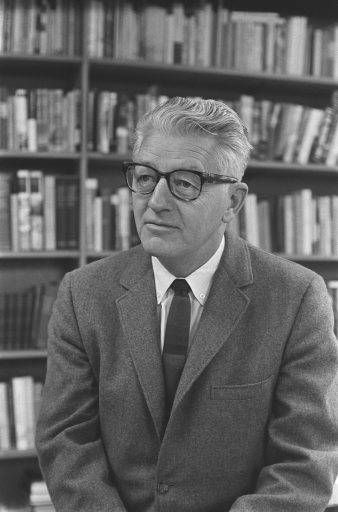 with-sharp-pens/2015/05/21/3b4193e2-e1fe-11e4-b510-962fcfabc310_story.html

May 14
Rachmaninoff was a minor composer. Not minor as in of no importance, he just composed a lot in minor scale. Depressed third if you wish. I feel it, that's why I don't play too much Rachmaninoff. Except when I'm depressed, but then, it's roll over Rach, you want to hear what depression sounds like, I'm the undisputed king, I get free depression just from waking up. I know, it's unfair, why me. Because someone has to give. I get all the blessings, but the blessings mean nothing, if they're not shared, that is given. I give, so I can live. My name is Anxious Bode, professor of panic and sleep disorders. I teach at night, when I can see more clearly. It's also the time at which I wake up. I have Parkinson's disease. My nights are short.
I am teaching my graphic novel class again at UNCW and somehow, mysteriously, only have 3 students enrolled. Please help me out and spread the word. I mean wtf? It's a graphic novel class. Here's a blog from the last time I offered it:
Last fall I taught a course on the graphic novel.  I'm pretty sure it was the first time I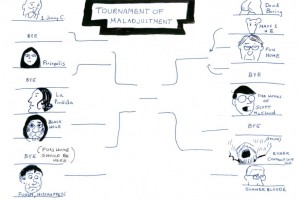 taught a class where the students clearly knew more about the subject than I did.  This was by plan.  I'd been a cartoonist in college and when I decided I wanted to return to cartooning, and to possibly write/draw a graphic novel, I figured I had better educate myself in the genre.  What better way to educate myself, and to force myself to read, than to teach a course to grad students?  And it worked–for me at least.  (The students may tell another story.)
It turned out I learned a lot, in large part thanks to my students, and next time round I'm sure I'll do a much better job.  But the funny thing is that while I had only read two graphic novels when I first conceived of the class, it was these novels that still stood tall at the end of the term.  I guess it should come as no surprise that these novels were Art Spiegelman's Maus and Alison Bechdel's Fun Home. But the class did hold surprises, and one of the primary ones were the books of Scott McCloud, Understanding Comics and Making Comics. I know McCloud already has a huge following but it should be even bigger, Continue reading →
The National Bloggers League today handed down a four-post suspension for David Gessner, Captain of the world-champion blog Bill and Dave's Cocktail Hour.  Fans were left wailing and enemies gloating. "I feed off their hatred," said Mr. Gessner in a rare comprehensible moment. He was suspended in part for his brazen capture of the Kenyon Review table at AWP 2015 in Minneapolis, but also for his comments afterwards.  "I never denied it," he says.  And, "I have the utmost respect for the Ken Doll Review."  His partner in crime, head coach Bill "Billychek" Roorbach, who arrived on the scene late but in time for shots of contraband whiskey, received a lighter penalty–he must sit with Dave in the writing shack during the suspension–without alcohol. "Harsh, that's what I call it," says Roorbach, the best writer in America and beyond (rated slightly better than Dave in most polls).  "…And besides, I was napping during the alleged piratical behavior."  As a final measure, the NBL will crash Bill and Dave's four times in the 2015-2016 season, always just as Dave's and Bill's books have the usual big news to share.  And no more AWP. Continue reading →

May 10
Guest contributor: Mac Bates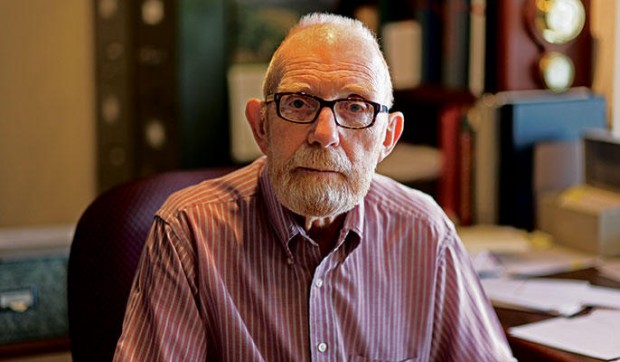 Growing up in the small town of Snohomish in Western Washington in the 1950s, it often felt as if the rest of the world had forgotten about us. Mountain ranges, desert and plains separated Northwesterners from the white hot center of culture in New England, and its glitzy pop cousin, Los Angeles. And Eisenhower's dream of interstate freeways connecting us all, was 15 years from being realized. Not that I didn't feel the pull of the world out there as I sat in the Snohomish Theater, transfixed by Around the World in 80 Days or staring agape as a young Elvis pretzel twisted his hips and sneered on our teeny-tiny TV, or tuning in to San Francisco's KGO at night to listen to Ira Blue at the Hungry I as he birthed talk radio. But it seemed that in the Northwest we were free to invent ourselves. Thank God for parents who allowed us almost free rein to explore the Pilchuck River, or on one Sunday afternoon, to walk across the Snohomish River Valley on the railroad tracks to hunt for fossils at Fiddler's Bluff; had a train come while we were on the last high trestle, we would have had a tragic Stand By Me moment. And to the east, the glacier-carved valleys and peaks of the Cascade would soon become an even larger playground. Our earliest jobs were outside, picking strawberries and raspberries and later wandering behind trucks in the pea fields with pitchforks or milking cows. Continue reading →
Today was a warm one in western Maine, sixty-some degrees and sunny.  Warm enough for the bugs to wake, which means the arrival of the breeding crowd, our summer birds. I took the usual hour's walk in the woods this morning and to the stream, a great meeting place of forest and field, stream and sandbar.  And what singing!  It always takes me a minute to remember my birdsongs, but they do come back.  Black and White Warbler like a squeaky wheel.  Common Yellowthroat, witchety-witchety-wichety.  That kind of insistent and snotty-seeming and much-repeated Chestnut-Sided Warbler song: I'm a chestnut sided, what d'ya think of that?  And the oven birds are back: Teacher! Teacher! Teacher!  Also a Black-Throated Green Warbler, plenty to say. Continue reading →
I always noticed it in student work, but you see it in the big-time books, too.  "He stood under a tree."  My question as a reader is always: what kind of tree?  It's a lot different standing under a white pine and a white ash.  Your feet are in needles in case one.  In case two, old leaves.  The woods are darker among pines, too.  If it's a Douglas fir, you're in the Pacific Northwest.  What's the right tree for Tokyo?  For Kolkata?  For Brisbane?  For your town, as well.  A bird flies by.  What kind?  Gray Jay?  That tells us something too–those camp robbers like wild places, a bit of elevation.  A bug bit him.  A bug?  Not a mosquito?  Horsefly?  Blackfly?  Was it cloudy?  What kind?  I like the precision, I guess, but there's something more, the names of things. And the names of things carry within them states of being, unstated inferences, geographies, even eras, also music, the rhythm of the particular, of a place. Continue reading →

Since I am heading back to Colorado today it seems the right time to post this tidbit from the second chapter of All the Wild That Remains, "First Sight":
 First Sight
The land buckles and rises.
For a thousand miles it rolls out, sometimes up and down and sometimes flat like a carpet, all the way from the old crumbling eastern mountains. But then comes a kink in the carpet. A big kink. The continent lifts itself up, its back rising, and most homo sapiens who are seeing that lift for the first or second or even the fifty-third time feel a corresponding lift in their chests. A feeling of possibility, of risk, of excitement.
That was what I felt, at least, as the West announced itself. What had been a sometimes imperceptible rise for the last few hundred miles suddenly became an undeniable one. The continent convulsed and lifted, mountains thrusting into the sky.
It is an inherently American moment. The same moment that trappers and early pioneers wrote about in their diaries. That mystical moment when East becomes West. The place where the country finally gets bored with itself and reaches for the sky.
Here is the eighteen-year-old Ed Abbey's reaction upon first seeing the sight he had dreamed of: "There on the western horizon, under a hot, clear sky, sixty miles away, crowned with snow (in July), was a magical vision, a legend come true: the front range of the Rocky Mountains. An impossible beauty, like a boy's first sight of an undressed girl, the image of those mountains struck a fundamental chord in my imagination that has sounded ever since." Continue reading →

Apr 30
Guest contributor:
Debora Black
Debora:
Congratulations, Abby, on the release of your new memoir,
What Comes Next and How to Like It
. I'm delighted to be able to speak with you about this meaningful book and your writing life.  Your writing is truly impressive—precise and perceptive. It often surprised me, the particular way you shined the light. For example, in the final chapter, reflecting back over the events in your book, you write:
Love can accommodate all sorts of misshapen objects: a door held open for a city dog who runs into the woods; fences down; some role you didn't ask for, didn't want. Love allows for betrayal and loss and dread. Love is roomy. Love can change its shape, be known by different names. Love is elastic.
And the dog comes back.
This is the best definition of love I've ever heard. It's beautiful. Poignant (for the person who has read your book), except that it's stronger than that, in control of itself. And then so practical and funny at the end, this dog love. All I could do was close the book, and hold it to my chest while all of the emotions and thoughts flooded through. The total of which has me wondering this: When you write, do you sense the quiet power of what you're writing? Is it something that forms on its own from an unconscious space or do you construct it purposefully?
Abby: First, thank you for saying such extremely nice things. It's not really a conscious choice, the way I write, except when I revise to make it succinct. I love what you said about its forming on its own from an unconscious space. That describes exactly what writing is like. Continue reading →