Brad Watson, fellow bearded writer and friend of Bill and Dave's, has a short story this week in a magazine called The New Yorker (an Ecotone rival).  It's called "Eykelboon," and here he talks about it.
Nina's issue should arrive in our mailbox today. True confession: I never read it. But this week I will make an exception.
And here is the link to the story.
We are a little crushed here at Bill and Dave's. The results are in and we came in second in the National Endowment for the Trivial's much-watched and hotly-contested "Funniest Bill and Dave in History" Award. The good news is that we beat Hewllett and Packard soundly. The bad news is that we lost to these two clowns: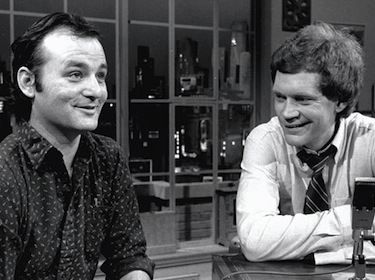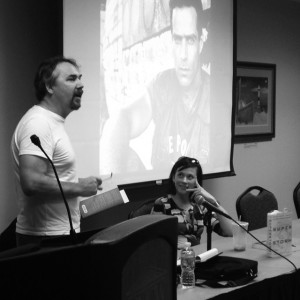 What do Kathryn Miles, Sebastian Junger, and David Gessner have in common? Why, this video of the history-making, tag-team reading during Writers' Week of "Bigger than Shakespeare, or How I weathered the Perfect Storm."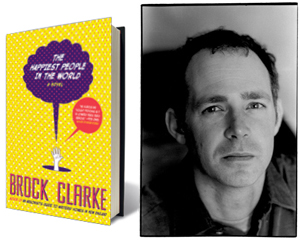 Great reading last night by Kathryn Miles and Patrick Philips.
This morning at 10 Patrick Philips will discuss craft for poets in the Azalea Coast Room .
Then I will talk with Kathryn Miles about her book, SUPERSTORM. How did she come to write it? How did she sell it? How did she make it so damn good? Your questions will be answered today at 12:30 (also in the Azalea Coast Room).
At 2 the BFA readers will take the stage.
The day will be capped off with a reading by the inimitable Brock Clarke in DeLoach Hall 114!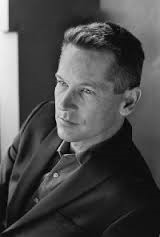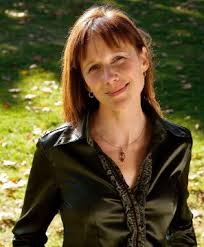 Writers' Week is rolling along thanks to yesterday's rock star duo of Chantel Acevedo and Belle Boggs. Standing room only.
Tonight we have the Buckner Keynote Reading in the CIS (not CSI) Building 1008. This will star two of my favorite writers and people, Patrick Phillips and Kate Miles. Patrick will read his brilliant poems, and Kate, aka Kathryn, will dazzle us with passages from Superstorm, of which World Famous Writer David Gessner said: "The Big One is coming. This book will sweep into town, pick you up, and carry you away. Like a great and gripping novel, Superstorm takes us moment-by-moment through the days building up to and climaxing in the largest storm the world has ever seen, while making us care deeply for those in the storm's path. It's a thrilling book. Pick it up, read it, and be transported."
Here is Kate's op-ed that was in the NYTimes last week: http://www.nytimes.com/2014/10/31/opinion/our-failing-weather-infrastructure.html?smid=fb-share&_r=0
Brock Clarke is one of the funniest writers I have ever read, but to categorize him as a humor writer would be a huge disservice. Beneath the humor is a sly and wry commentary on contemporary culture that will linger long after the laughter has abated. Clarke's latest novel, The Happiest People in the World will certainly tickle your funny bone but it will also make you ruminate on the absurdity of a society obsessed with security and the underlying paranoia that results when everyone seems to be watching everyone else–and taking notes.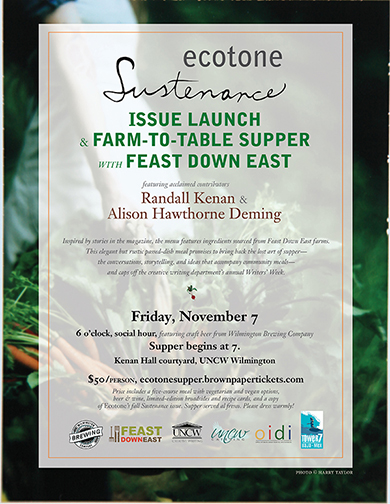 Next week, November 3-7, is Writers' Week at UNCW which means a week off from regular classes here in Wilmington and a horde of writer folks descending on us. It starts with Mark Spitzer and Heidi Lynn Staples on Monday, along with an all-star alumni reading starring Douglas Cutting, Jay Varner, Sarah Creech and Rochelle Hurt. On Tuesday we are visited by Belle Boggs and Chantel Acevedo and Wednesday we bring in agent Michelle Brower, who represents our very own Jason Mott. The Buckner Keynote Reading on Wednesday night will feature poet Patrick Philips and nonfiction writer Katherine Miles, whose book about hurricane Sandy, Superstorm, was released just last week and it taking the world by…well, you know. Brock Clarke takes the stage Thursday night, reading from his just-released (Nov 4) novel, The Happiest People in the World. And the next morning Alison Hawthorne Deming will discuss her new book, Zoologies, with her editor at Milkweed Editions, Patrick Thomas.
After a week like that we will all be hungry. Which is why we are celebrating on Friday night with a big feast to celebrate the Sustenance issue of our magazine, Ecotone. Ecotone, partnering with the nonprofit food-system initiative, Feast Down East, will host a farm-to-table supper with readings by Ecotone contributors Alison Hawthorne Deming and Randall Kenan. The feast takes place in the Kenan Hall courtyard, and starts, as all good feasts do, with beer, during the 6–7 social hour featuring the Wilmington Brewing Company. Supper starts at 7, prepared by chef Ryan Andress.
The feast costs $50/person and includes a multi-course meal , beer & wine, limited-edition broadsides and recipe cards, and a copy of Ecotone's Sustenance issue. Seating is limited, and no tickets will be sold at the door. Tickets may be purchased at ecotonesupper.brownpapertickets.com.
For more info about both Writers' Week click here and to learn more about the feast see below. Please join us!
About to head over to Bald Head Island with my writing-from-place class. Good omen yesterday as I saw a bald eagle up close down at Carolina Beach State Park. (Baldies no big deal in Maine, but exciting here, and coming back in this area.)  Bonfire tonight, marsh kayaking tomorrow. Weather perfect.