I made it myself! Let me know what you think…
Oh, I've seen such anguish on FB and elsewhere about the thin market in college jobs for writers.  More jobs will turn up, of course, and somewhere, right now, someone's writing up a job description that sounds a lot like you.  But that September job list really is depressing. Then again, if you've set out to be a writer, why let the job statistics for teachers bother you?  Yes, you need a way to make money, but what difference does it make how you get there, if the whole point is to buy time to write? Continue reading →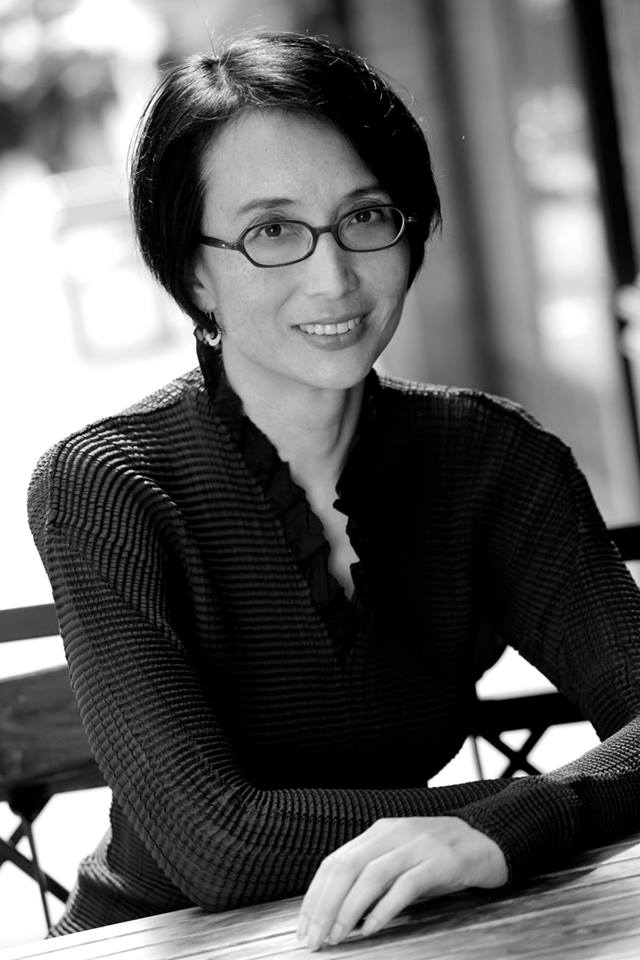 New Creative Writing Faculty Member May-lee Chai to Read at the University of North Carolina Wilmington September 25
WILMINGTON, N.C.— May-lee Chai, new faculty member in the Creative Writing Department at the University of North Carolina Wilmington, will read at 7 p.m., Thursday, September 25 in Kenan Hall Room 1111.
May-lee Chai was born in Redlands, California the eldest daughter of an artistically gifted Irish American mother and Shanghai born political scientist father. She is the author of the novels Tiger Girl, Dragon Chica and My Lucky Face, the memoirs Hapa Girl and The Girl from Purple Mountain, coauthored with Winburg Chai, the nonfiction book China A to Z and Glamorous Asians: Short Stories & Essays. In addition to her books, she has published numerous short stories in journals, magazines and anthologies as well as essays and journalism.
She majored in French and Chinese Studies from Grinnell College in Iowa. May-lee received her M.A. in East Asian Studies from Yale University. She also completed a second Master's in English-Creative Writing from the University of Colorado in Boulder. She has studied at universities in France, China, and Taiwan, and likes to study new languages. She has also taught at various universities, including San Francisco State University, the University of Wyoming, and Amherst College in Massachusetts.
All events are free and open to the public. Receptions sponsored by the department and book signings sponsored by Pomegranate Books will follow readings.
For further information on UNCW's programs and events in creative writing, please contact the Department of Creative Writing at 910.962.7063.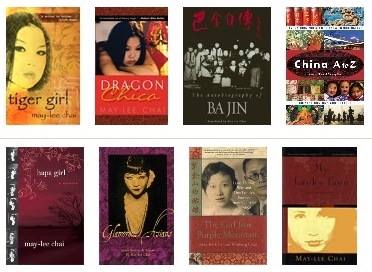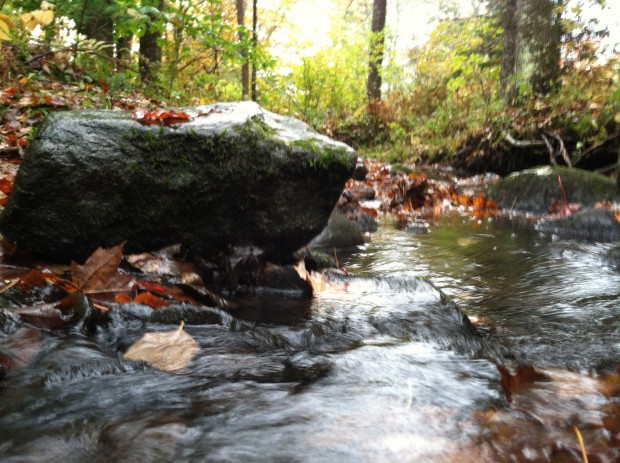 In late August, more emphatically in September, the garden begins to die.  First frost in our valley location is generally within a week or two of Labor Day, and follows the olden wisdom: beware the full moon.  The first hard freeze (a full night at twenty degrees or lower–as opposed to mere frost) might wait till the next full moon, but then again, it might come any night at all, starting late August.  One looks to the evening sky after a perfect, clear day as the stars emerge and can almost see the heat flying up and up and gone.  The cold drops in.  I throw old sheets over the tomatoes the way my elderly neighbor Isabel Hammond showed me before she died, pull a tarp over the basil and cover the cucurbits (cumbers, squashes, pumpkins).  Some years I do nothing but mourn: you can't stop winter. Continue reading →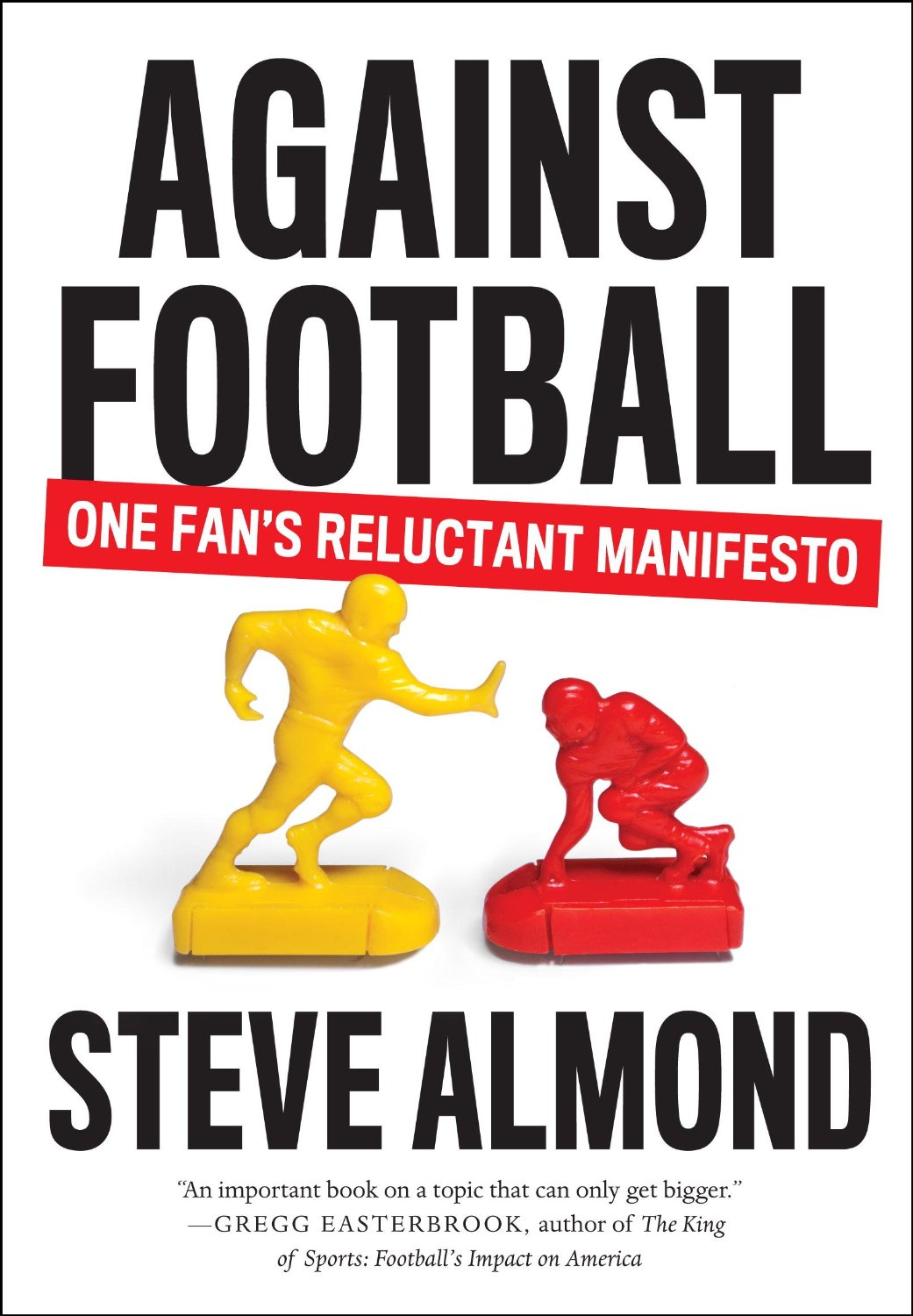 In the mad swirl of the NFL, it has been good to finally hear the voice of reason. That was of course Reggie Bush, who assured reporters that while he beats ("disciplines") his one-year old, he tries not to leave bruises. Wait a second. Did he just "one-year old"? Is he really saying he beats his baby? Holy Shit.
Here is the video of Bush.
Meanwhile check out Steve Almond's book Against Football: A Reluctant Manifesto.
My father was a Patriots season ticket holder and took me to Schaefer Stadium as a kid to watch Jim Plunkett and Randy Vataha. Doubt I will give up the Pats any time soon. But this bullshit right now is pushing me away, and the moralizing about the bullshit (by the likes of Ray Lewis) is almost worse than the bullshit itself.
Maybe it's time we celebrate a more civilized but equally exciting sport. Ultimate Frisbee, anyone?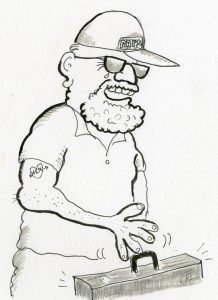 There is almost nothing more frightening for a writer than the idea of losing one's work. This used to mean losing one's work physically when, say, your house burned down.  (I actually remember reading, and following, the advice of another writer who suggested placing final drafts wrapped in plastic in the freezer, where they might survive a fire.)  Of course the world has changed and now the anxiety is focused more on forgetting to hit SAVE or having your computer crash. Here at Bill and Dave's its been an anxious few days as we try to recover lost posts, but we consider ourselves lucky not to have lost the entire content as both of us do our final revisions on line.
But that's not the kind of loss I want to talk about today. While there is nothing more frightening than losing your work, for the development of a writer it is not always a bad thing.  The most famous story in this regard was that of Hemingway and his wife Hadley.  As the tale goes, Hadley was on a train to Spain and lost the suitcase containing many of Hemingway's earliest short stories.  And as the tale goes, narrated of course by Hemmingway himself, our macho hero greeted this news with stoicism.  (Why is it that I imagine there might have been a temper tantrum or two?)  Of course he was devastated, but later he could look back and see this tragedy as less of one, as in fact an opportunity to grow beyond his apprentice work. Continue reading →
Culture and the Environment: Rebooting Spring 2009
The Georgia Review seldom solicits work, but in 2008 we saw the chance to put together a special nature-writing feature comprising an essay, "Simplicity and Sanity," by Scott Russell Sanders along with solicited responses to that work by four noted authors with a special interest in environmental issues. Drawing extensively from Walden, Sanders advocated a sustainable and environmentally sound life informed by Thoreau's principles. Among the four other authors, the gently contrarian David Gessner mounted some opposition based, in part, on his own reading of Thoreau and simplicity.
In a recent editorial in Ecotone, of which Gessner is founding editor, he revisits his position from that Spring 2009 issue, providing us with an opportunity to present again, through these two influential writers, some ideas that have lost no currency or urgency in the last five years.
Here, with a link to Gessner's new essay, we offer both original Sanders and Gessner pieces from Spring 2009.
D.C.
Scott Russell Sanders' "Simplicity and Sanity"
David Gessner's "Against Simplicity"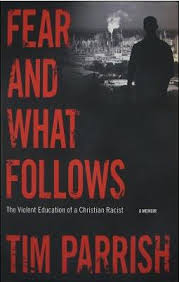 FIVE EMAILS ON RACE (IN ORDER FROM TOP [Sept. 4 and 5, 2014])
EMAIL 1
FROM: David Gessner
TO: Clyde Edgerton
Below find something my friend Tim Parrish posted on Facebook. He wrote a memoir called FEAR AND WHAT FOLLOWS: The Violent Education of a Christian Racist. on growing up poor in a racist family in the south. ("The story of a working class, Southern Baptist upbringing that transformed into a nightmare of bigotry and bullying in Baton Rouge")
From Tim:
Trouble on my mind: FB is a way, I suppose, to simply express stuff, so I'm expressing and sharing a dilemma. My keynote talk yesterday was a great experience overall, but it included a problematic reading from my memoir (all of them are problematic with this book). Those of you who have read it know that I write the N-word extensively, mostly in dialogue, but also at times to express how I thought when I was younger. I preface my readings (except for an unfortunate lapse at Sanibel's conference) with an explanation of why I think I have to use the word and how Audrey Petty helped me unknot some reservations, but I also believe that it's not the right of a white person to use what is probably the most damaging word in American English (I also think it's perfectly within the rights of African Americans to use the word, which I think of as a completely different word, but that's another debate). Frankly, I'm exhausted from saying the word for over a year now (but don't see how I can be true to that time and my experience if I don't say it), and yesterday five African-American colleagues walked out of the room during my reading. Someone brought this up almost immediately during the Q and A, although I was already painfully aware of it. I don't know why they Continue reading →

Sep 11
Guest contributor:
Bill and Dave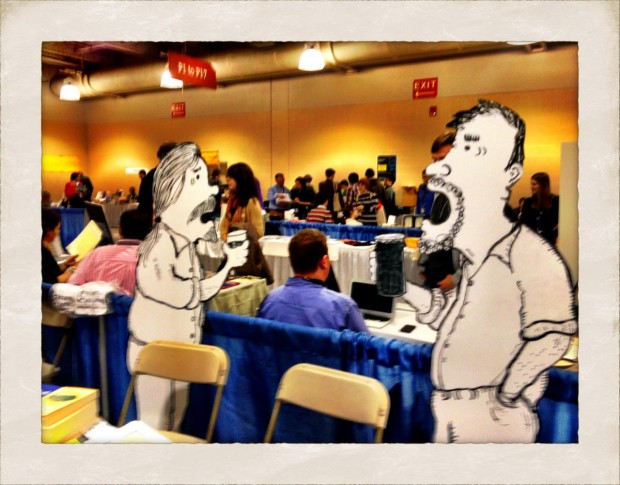 Bill and Dave were invited to participate in the MY WRITING PROCESS BLOG TOUR by Dinty W. Moore, a truly remarkable individual (ask him sometime about Paul McCartney's ashes) who also happens to be a kick-ass writer, and who just happens to be the editor of the first and best online journal, Brevity, which is devoted to short nonfiction.  The Brevity Blog is one of the greatest on earth, though Bill and Dave's is quite a bit better.  Dinty loves to garden and crack jokes.  His books show greatness and include Between Panic and Desire; The Accidental Buddhist; and The Rose Metal Guide to Writing Flash Nonfiction.
Bill's and Dave's answers to the four Blog Tour questions follow below, and our nominations come after that: Continue reading →