Sep 11
Guest contributor:
Bill and Dave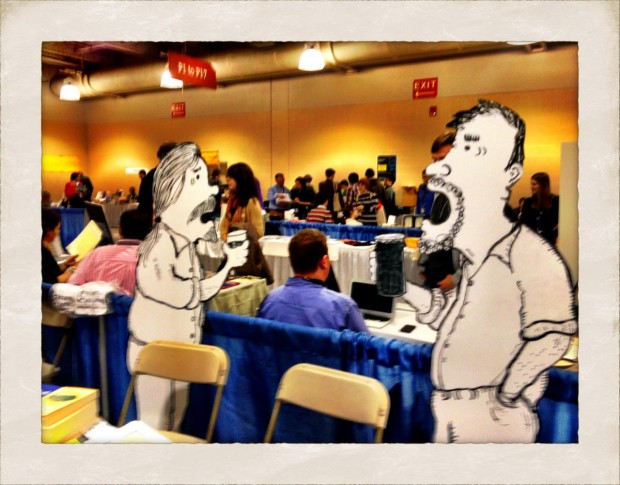 Bill and Dave were invited to participate in the MY WRITING PROCESS BLOG TOUR by Dinty W. Moore, a truly remarkable individual (ask him sometime about Paul McCartney's ashes) who also happens to be a kick-ass writer, and who just happens to be the editor of the first and best online journal, Brevity, which is devoted to short nonfiction.  The Brevity Blog is one of the greatest on earth, though Bill and Dave's is quite a bit better.  Dinty loves to garden and crack jokes.  His books show greatness and include Between Panic and Desire; The Accidental Buddhist; and The Rose Metal Guide to Writing Flash Nonfiction.
Bill's and Dave's answers to the four Blog Tour questions follow below, and our nominations come after that: Continue reading →
Let us start with Robert Browning's fan letter to Elizabeth Barrett, January, 1845:
"I do, as I say, love these books with all my heart — and I love you too. Do you know I was once not very far from seeing — really seeing you? Mr. Kenyon said to me one morning 'Would you like to see Miss Barrett?' then he went to announce me, — then he returned . . . you were too unwell, and now it is years ago, and I feel as at some untoward passage in my travels, as if I had been close, so close, to some world's-wonder in chapel or crypt, only a screen to push and I might have entered, but there was some slight, so it now seems, slight and just sufficient bar to admission, and the half-opened door shut, and I went home my thousands of miles, and the sight was never to be?"
Continue reading →
Bill: Greetings, Suzanne, and welcome to Bill and Dave's.   And warm congratulations on the publication of your astonishing true story, Nightingale: A Memoir of Murder, Madness, and the Messenger of Spring.  It's such a complex story.  How would you summarize it?
Suzanne: Nightingale is the story of my grandmother, Elisabeth Mannering Congdon, who was heiress to a mining fortune and victim of one of Minnesota's most notorious homicides. As the eldest granddaughter, I was entrusted with the burdens and joys of memory as I detailed a family legacy of love, loss and perseverance. Elisabeth Congdon emerges not as heiress or victim but as the messenger of spring and the key to my survival as I tried to escape my own mother, a dangerous serial criminal falling deeper into madness. My grandmother's early efforts to nurture a foundation of hope, optimism, and the power of possibility led me to advanced education, a beloved nursing career and the discovery of the ineffable relationship between healing oneself, service to others, and the connection to the spirit and beauty of the earth that made me whole again. Continue reading →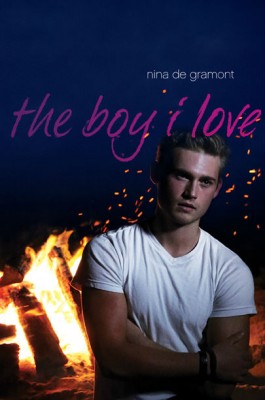 My wife, Nina de Gramont, celebrated the release of her new young adult novel yesterday, The Boy I Love, and celebrates her birthday today. The presents have been pouring in in the form of great reviews and blogs. This one came yesterday from Booklist:
The Boy I Love.
de Gramont, Nina (Author)
Sep 2014. 288 p. Atheneum, hardcover, $17.99. (9781442480568).
The day Wren Piner saw the alligator in the river by her North Carolina home seemed to change
everything, and overnight she became famous in her small town. After she begins a new friendship with gorgeous Tim Greenlaw, things fall quickly and completely apart with her best friend, Allie. But just as Wren is convinced that she is falling in love with Tim, he reveals a surprising secret, changing their relationship forever. This fresh and surprising novel has much to offer. The well-drawn characters Continue reading →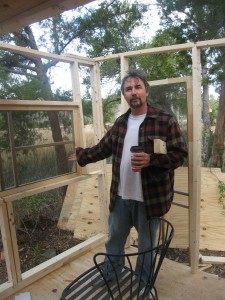 I'm out in the shack this morning, working on an essay about birds I have seen here. thought I would re-post this piece from the week I built this place:
Robinson Jeffers took eight years to build his stone home, Tor House ,and the adjacent Hawk Tower, both built out of granite and poised on a Big Sur cliff.  Mary Oliver's account of building the cabin behind her Cape Cod home, in Winter Hours, describes no less than a spiritual journey.
As for me, I slammed my writing shack together last weekend.
To each his or her own.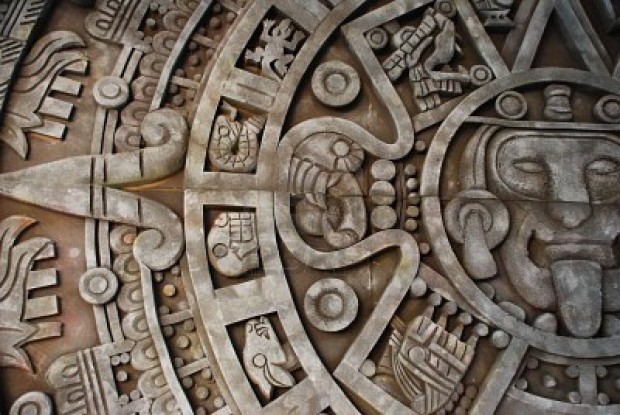 Two missives this week, one from WriterMom, the other from Jean Witlow in Corvallis, Oregon, with very close to the same question.  WriterMom: "I teach four sections of composition at two different colleges, and have three kids, 6-8-12.  My husband is deceased.  I write an infrequent column for the local paper.  But that's it for writing.  I want to know how to get my book written when I have no time and never will."  She goes on to describe the book (almost a pitch—first advice: don't do that—you come off like an infomercial or a flight attendant).  And it sounds good, a memoir of her husband and the risk taking that finally killed him.  Next, with as little punctuation as possible, Jean Witlow says, "Here I am finally with my MFA and my book basically written it was my thesis but needs some work and I'm going
crazy because I can't work on it half the time and I get a whole day and just sit there and don't even write.  Very depressing, so I avoid it." Continue reading →

Aug 26
The mysterious alchemy that brings books into my life has always fascinated me. I seldom fail to finish books because it's always so evident that the book in my hands is there for a timely reason, as though there is a god of reading that has placed it there. Often titles appear off the lips of a network of fellow bibliophiles and so recently when friends Monica Wood and Robert Vitesse, voracious readers both, mentioned the astonishing impact of the fiction of Larry Brown on the same day, I immediately went to my shelves and pulled out a copy of Joe and began reading. Continue reading →
Save the Date! THE REMEDY FOR LOVE Book Tour is coming to a city near you. Warm thanks to my incredible publisher, Algonquin Books! Valuable prizes for those who come the furthest to each event! Let's get a drink after!  Here's the schedule as of now: Continue reading →
Aug 22
Guest contributor:
Sonya Huber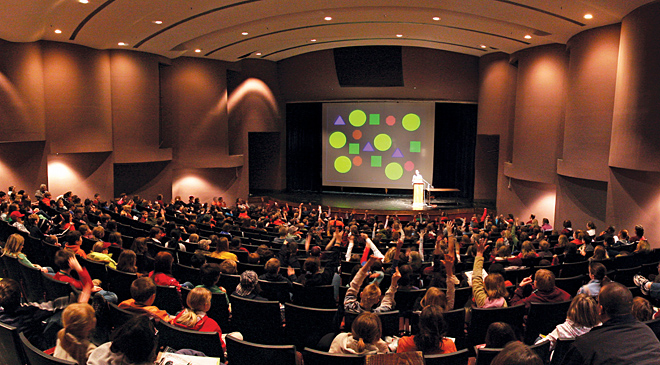 I'll tell you exactly how to get an A, but you'll have a hard time hearing me.
I could hardly hear my own professors when I was in college over the din and roar of my own fear.
Those who aim for A's don't get as many A's as those who abandon the quest for A's and seek knowledge or at least curiosity.
I had bookmarked a citation for that fact, and now I can't find it anywhere.
The only way to seek knowledge is to open your hands and let your opinions drop, but that requires even more fear. Continue reading →
Bill is guest starring over at the Lookout-Ecotone blog and we have decided to do a little cross-pollinating:
In House Guest, we invite Ecotone and Lookout authors, cover artists, and editors from peer presses and magazines to tell us what they're
                                                                                            working on, to discuss themes in their writing or unique publishing challenges, to answer the burning questions they always hoped a reader would ask. Bill Roorbach's stories have twice appeared in the pages of Ecotone. In this post, he recounts the origin of his story "Broadax Inc.," reprinted in Astoria to Zion: Twenty-Six Stories of Risk and Abandon from Ecotone's First Decade.
__________________________________
"Broadax Inc." came about because of a ten-day power failure here in western Maine a few years ago, one that had nothing to do with weather (which would be the usual case), but with a technical break somewhere in the grid that caused cascading outages as switches and transformers and other bits and pieces no one of us knows enough about to fix overloaded and burned up—real flames. Continue reading →