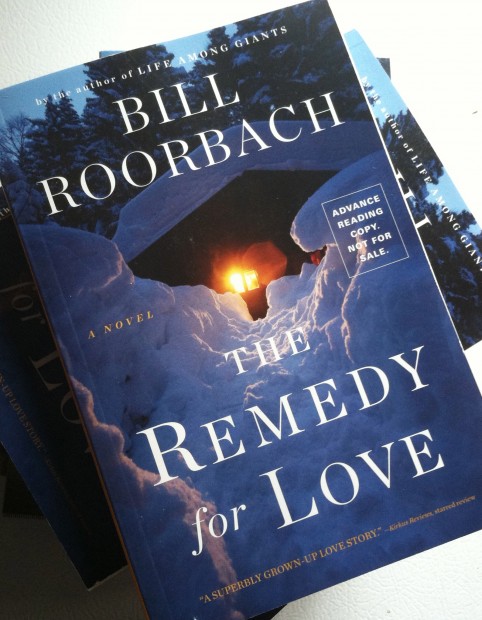 It's such a pleasure to talk about a new book with friends and acquaintances that I thought I'd host a dinner party to do just that, invite a bunch of writers, readers, booksellers, radio hosts, filmmakers, and musicians, among others, to a bash in celebration of The Remedy For Love.  We'll meet somewhere nice, since it's all going to be pretend anyway.  I'm thinking Kauai, the garden isle of Hawaii, and will foot the pretend bill for all that pretend travel to a pretend luau, complete with fire dancing and hula lessons, all under a flapping tent, ocean breezes, tropical warmth, a fine contrast to the weather in the new novel, which is cold, cold, cold, a blizzard of epic proportions.  I've given my guests just a little to go on—a quick description of the novel (a small town lawyer tries to help a homeless woman and ends up stuck in a cabin with her during the storm of the century…) , and the quotes above from Peter Heller and David Abrams (two terrific novelists I had the good fortune to meet on the Life Among Giants tour).  Because, I don't want to give away too much!  And now, everyone's assembled, huge round table, cheerful (and well-tipped) servers dropping fabulous food, bowls of rum punch, bottles of wine.  Everyone has a gift copy of The Remedy for Love, still gaily wrapped (do not open until October 14, 2014, which is publication day!).  The dancing has yet to begin.  Amid the laughter, someone speaks up, gets us started. Continue reading →

Aug 10
Occasionally, I wonder how my life would have been different if I had stayed on the island and bought a crumbling fishhouse and wharf that was for sale for a mere five grand. Could've fixed it up and turned it into the coolest pad. Problem was, the shack was right next door to Donald's wharf and he'd be the worst neighbor. He didn't wave at me once after I stopped working for him. If I was walking down the road, he'd drive by and look the other way. Mary-Margaret didn't wave either. And when I bumped into her at the post office, she'd silently glare at me with an icy gray stare. Continue reading →
It's been a busy summer and it has flown by. Tomorrow is our last day in Cambridge and, despite the last-minute busyness and grading, I finally did something this morning that I have wanted to do all summer.  I headed over to Houghton Library and spent a little time with the papers of my new-old friend, William James.
One of the nice surprises of going through his letters and notes was to find that many were spotted with caricatures. The first file I opened, after it had risen from the bowels of Houghton in the elevator (signally its arrival by the hum and the click of the elevator) contained this drawing of a meeting at a shoe stand between James and Emerson: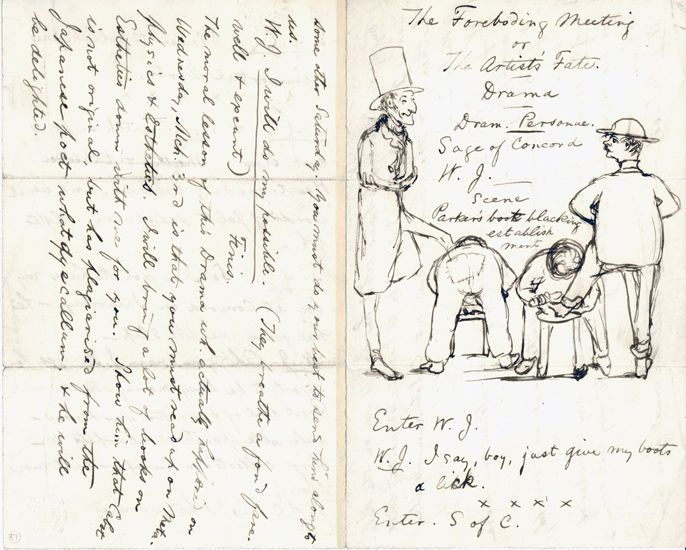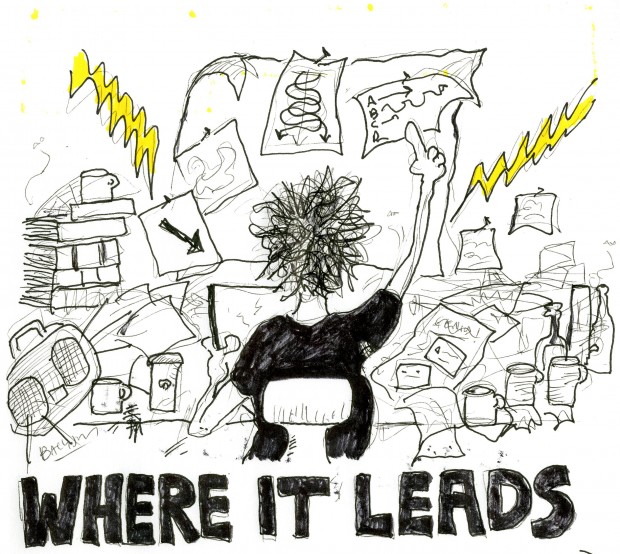 When I played Ultimate Frisbee, I sometimes billed myself as "the greatest player of all time—by far." Of course I wasn't. It was meant mostly as a joke, an Ali-like brag and also a parody of some other Ultimate players I knew who, unrestrained by coaches or media or reality, could imagine they were the greatest that had ever played.
But it wasn't entirely a joke either, at least not in my mind. Not that I ever objectively thought that I was the best player, either at the time or of all time. But I sure as fuck wanted to be. And I would contend that it was that desire, and the corresponding internal exaggerations of the glory that would befall me as my greatness was achieved–and, it went without saying, became clear for all to see–that was part of what drove me during those years.
It goes without saying that lofty ambitions are painful, especially when you fall short of them. An argument can always be made for a more "realistic" commonsensical approach and that is an argument I understand.
But there is something to be said for the fuming, fretting, planning, obsessing, worrying and of course constant working that is required to attain more. Obviously I am not talking about just Frisbee any more. One of the fascinating things for me about the writing program where I Continue reading →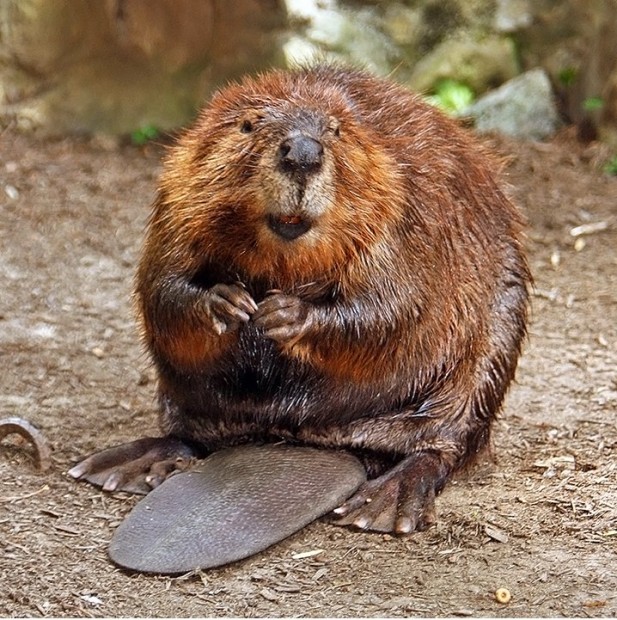 "I'm like you," Hadley, now 11, tells me.
What she means, she explains, is that she is very social but after a while needs periods of being alone.
She continues: "My thoughts are like a river. Having people around is like beavers damming up the river. And after a while the water builds up and the dam explodes."

Aug 04
Good novels about the writing life are rare, at least to my recollection: Wonder Boys by Michael Chabon comes to mind, Starting Out in the Evening by Brian Morton, Crossing to Safety by Wallace Stegner. The Ghost Writer by Philip Roth perhaps? Maybe fiction writers find the idea of writing about being a writer to run the risk of  redundancy or worse, irrelevant navel-gazing, doubling their misery in the process.. For judging from the fiction writers that I know (and I know many), the act of creating fiction can be a sort of unique, self-imposed misery and its practitioners often seem to do it it because they are compelled and have no choice. Continue reading →

Aug 03
I was lucky to have been accepted to the University of Southern Maine, because my writing was getting worse and worse. I had practically stopped using punctuation. I called it "free verse" when it was merely "lazy." My big beard, round glasses, flannel shirt and typewriter didn't help me understand grammar, sentence structure or onomatopoeia. I needed to learn those things, and that wasn't gonna happen while lobstering on a rock 20 miles off shore. With lots of encouragement from Edwin and Nan, I made preparations to head to the big city and the university, to a louder, busier life. Thanks to the GI Bill, I had money. Thanks to Alice, I had a place to stay. Continue reading →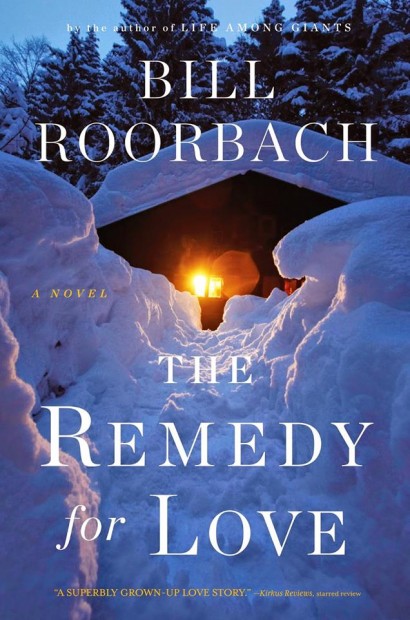 Things have been kind of quiet this summer at Bill and Dave's but that is about to change. For one thing, there is a certain novel that is about to take the world by storm (if you know what I'm saying).  Publication day is October 14. Publisher is, once again, Algonquin Books.
Here's what Kirkus Reviews has to say about The Remedy for Love, in the very first pre-publication review to appear:
#
KIRKUS REVIEWS
The Remedy For Love
by Bill Roorbach
A closely observed meditation on isolation and loneliness "in a world in which no social problem was addressed till it was a disaster."
Eric is a middle-aged "small-town lawyer with no cases," struggling with separation and lost love, when he lays eyes on a young woman in the supermarket line who's just such a disaster. Danielle is a hot mess brimming with suspicion and hostility, to say nothing of being hobbled by a bad sprain and no immediate prospects. When Eric helps her with her groceries—and then, episode by episode, with bits of her torn-up life—young Danielle responds mostly with cagey bitterness, dismissing the train wreck that is her existence with tossed-off observations like "[p]eople are complicated." Yes, they are, and Danielle—if that is her real name, for, as she tells him, it's "Danielle, for now"—is more complicated than most. Set against the backdrop of a howling Maine blizzard ("Storm of the Century, that's what I heard," says Eric. "Of course that's what they always say"), Roorbach's story never takes an expected or easily anticipated turn. Eric makes a project of Danielle, a project that brings some glimmer of meaning into his life. Danielle, in turn, resents being made into said project. She's an exceedingly strange bird, but strange is better than nothing—maybe, for Danielle is harboring enough secrets to keep an NSA agent busy for years. "I'm sure I lied," she tells Eric, simply, in one typical exchange. And so she has, though she has her reasons, which we learn as Roorbach's superbly grown-up love story unfolds.
Lyrical, reserved and sometimes unsettling—and those are the happier moments. Another expertly delivered portrait of the world from Roorbach (Life Among Giants, 2012, etc.), that poet of hopeless tangles. Continue reading →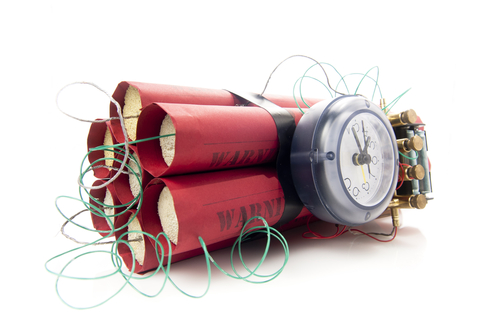 It's still Wednesday, by nine minutes. I just want to say: don't wait.  Not only don't wait till the last minute like me, but don't wait. So many times an acquaintance with a great book idea or story to tell will describe it and then say: Can't wait to get started.  What they mean by that is: I'm waiting to get started.  Till I have some time off.  Till the kids are grown.  Till I'm done with grad school.  Till, till, till, till, till.  Continue reading →