Aug 22
Guest contributor:
Sonya Huber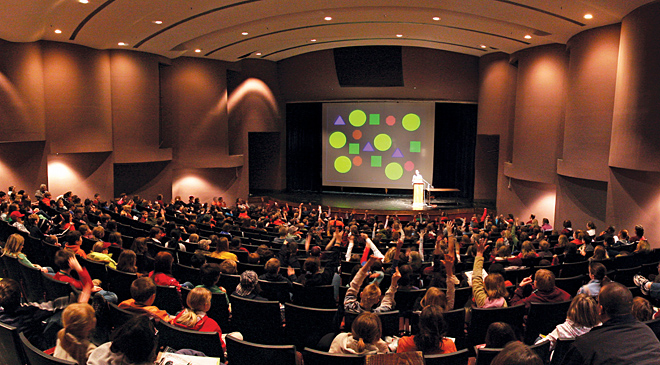 I'll tell you exactly how to get an A, but you'll have a hard time hearing me.
I could hardly hear my own professors when I was in college over the din and roar of my own fear.
Those who aim for A's don't get as many A's as those who abandon the quest for A's and seek knowledge or at least curiosity.
I had bookmarked a citation for that fact, and now I can't find it anywhere.
The only way to seek knowledge is to open your hands and let your opinions drop, but that requires even more fear. Continue reading →
Bill is guest starring over at the Lookout-Ecotone blog and we have decided to do a little cross-pollinating:
In House Guest, we invite Ecotone and Lookout authors, cover artists, and editors from peer presses and magazines to tell us what they're
                                                                                            working on, to discuss themes in their writing or unique publishing challenges, to answer the burning questions they always hoped a reader would ask. Bill Roorbach's stories have twice appeared in the pages of Ecotone. In this post, he recounts the origin of his story "Broadax Inc.," reprinted in Astoria to Zion: Twenty-Six Stories of Risk and Abandon from Ecotone's First Decade.
__________________________________
"Broadax Inc." came about because of a ten-day power failure here in western Maine a few years ago, one that had nothing to do with weather (which would be the usual case), but with a technical break somewhere in the grid that caused cascading outages as switches and transformers and other bits and pieces no one of us knows enough about to fix overloaded and burned up—real flames. Continue reading →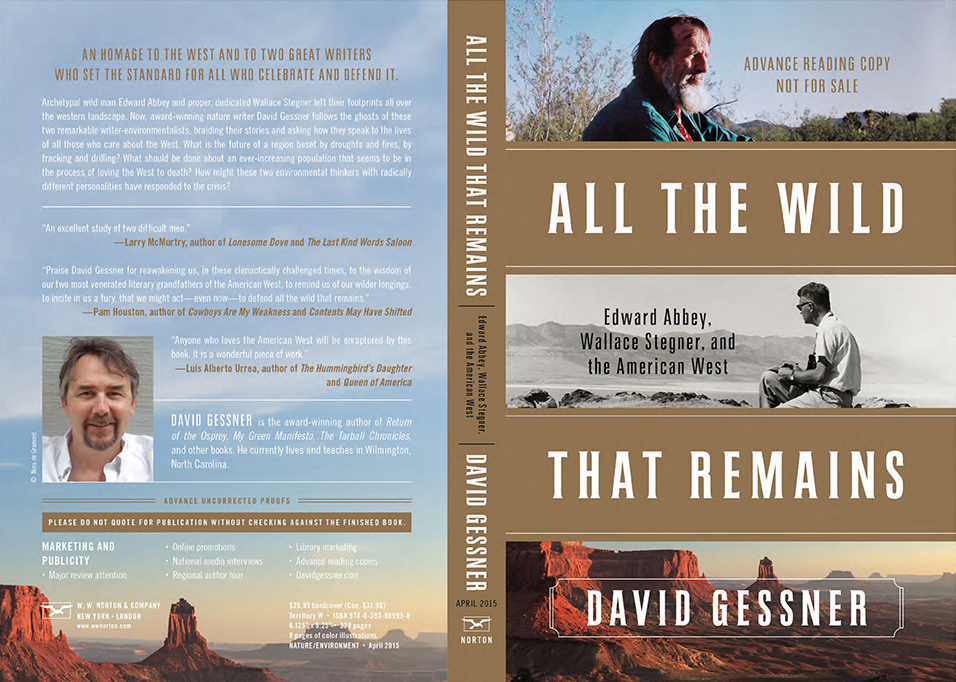 This is a copy of the cover of the advanced reading copy, not the book itself.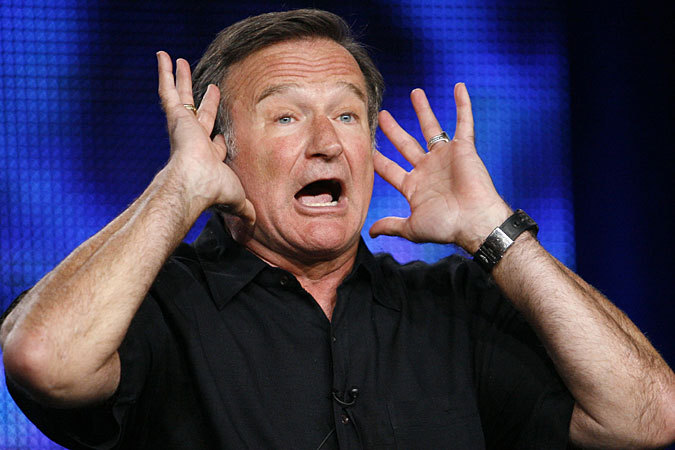 So many posts and articles and op-eds and letters and emails about Robin Williams's sad death, and yet another picture of the media at work, with assumptions run as facts (Williams was back on the sauce? Not true according to his wife, who says he was battling Parkinson's, and had always battled depression).  A lot of moving paeans and memories, too, lovely and sad and instructive.  But also a thread of blame: Suicide is selfish.  And anger: How could he do this to his family? (Subtext being: How could he do this to me?).  And no doubt awakened trauma, as nearly all of us have been through some version of this very public death in our own lives…  How could Mr. Williams, or anyone, make such a dire choice? Continue reading →

Aug 14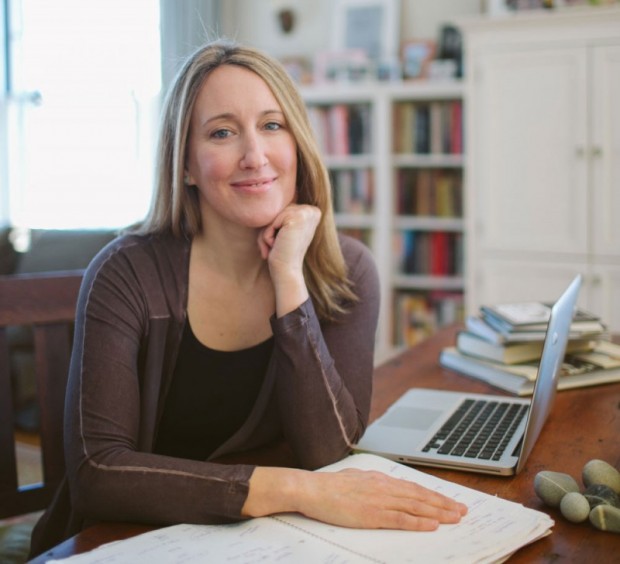 I've never been an ardent reader of the genre called 'young adult' fiction, probably because such books didn't seem to exist when I was a young reader… or if they did, I was unaware of them. Recently we have seen an explosion of books categorized as Y.A., including many that transcend the limitations of the category of  'young adult': these are simply gorgeously written stories whose main characters happen to be kids.  Continue reading →
One of the many curious things about the act of writing is the way it can give access to the unconscious mind. And in the hidden parts of consciousness lie not only hobgoblins and neurotic glimmers, but lots of regular stuff, the everyday stuff of memory. The invisible face of your grade school bully is in there, somewhere, and the exact smell of the flowers on vines in your grandma's
backyard, along with most everything else, perhaps including borrowed memories, even false ones. Some memories are going to be painful, but some pleasurable, too. An awful lot is just informational, the stuff of lost days. Continue reading →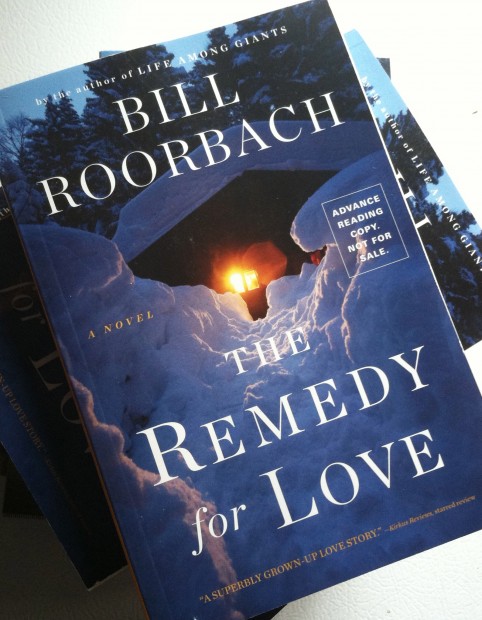 It's such a pleasure to talk about a new book with friends and acquaintances that I thought I'd host a dinner party to do just that, invite a bunch of writers, readers, booksellers, radio hosts, filmmakers, and musicians, among others, to a bash in celebration of The Remedy For Love.  We'll meet somewhere nice, since it's all going to be pretend anyway.  I'm thinking Kauai, the garden isle of Hawaii, and will foot the pretend bill for all that pretend travel to a pretend luau, complete with fire dancing and hula lessons, all under a flapping tent, ocean breezes, tropical warmth, a fine contrast to the weather in the new novel, which is cold, cold, cold, a blizzard of epic proportions.  I've given my guests just a little to go on—a quick description of the novel (a small town lawyer tries to help a homeless woman and ends up stuck in a cabin with her during the storm of the century…) , and the quotes above from Peter Heller and David Abrams (two terrific novelists I had the good fortune to meet on the Life Among Giants tour).  Because, I don't want to give away too much!  And now, everyone's assembled, huge round table, cheerful (and well-tipped) servers dropping fabulous food, bowls of rum punch, bottles of wine.  Everyone has a gift copy of The Remedy for Love, still gaily wrapped (do not open until October 14, 2014, which is publication day!).  The dancing has yet to begin.  Amid the laughter, someone speaks up, gets us started. Continue reading →

Aug 10
Occasionally, I wonder how my life would have been different if I had stayed on the island and bought a crumbling fishhouse and wharf that was for sale for a mere five grand. Could've fixed it up and turned it into the coolest pad. Problem was, the shack was right next door to Donald's wharf and he'd be the worst neighbor. He didn't wave at me once after I stopped working for him. If I was walking down the road, he'd drive by and look the other way. Mary-Margaret didn't wave either. And when I bumped into her at the post office, she'd silently glare at me with an icy gray stare. Continue reading →
It's been a busy summer and it has flown by. Tomorrow is our last day in Cambridge and, despite the last-minute busyness and grading, I finally did something this morning that I have wanted to do all summer.  I headed over to Houghton Library and spent a little time with the papers of my new-old friend, William James.
One of the nice surprises of going through his letters and notes was to find that many were spotted with caricatures. The first file I opened, after it had risen from the bowels of Houghton in the elevator (signally its arrival by the hum and the click of the elevator) contained this drawing of a meeting at a shoe stand between James and Emerson: