It was already late on Saturday of AWP when the Kenyon Reviewers decided it was time to pack up and head home to Ohio, foolishly leaving their booth unguarded. Bill and Dave are nothing if not opportunistic and swooped in to claim it as a place to hawk their wares. Soon the metaphors were flying along with the buttons (and flowing along with the wine). I initially suggested that we were hermit crabs finding an unused shell, or maybe cowbirds bullying our way into a nest. These nature-y metaphors, however, were not sexy and dashing enough for the sheer thrill of our conquest. Meg Reid suggested we "colonized" their territory, which I liked. But in the end piracy is the only word that will do. Argghhh! (I don't have a picture but Long John Bill joined me after his afternoon nap.)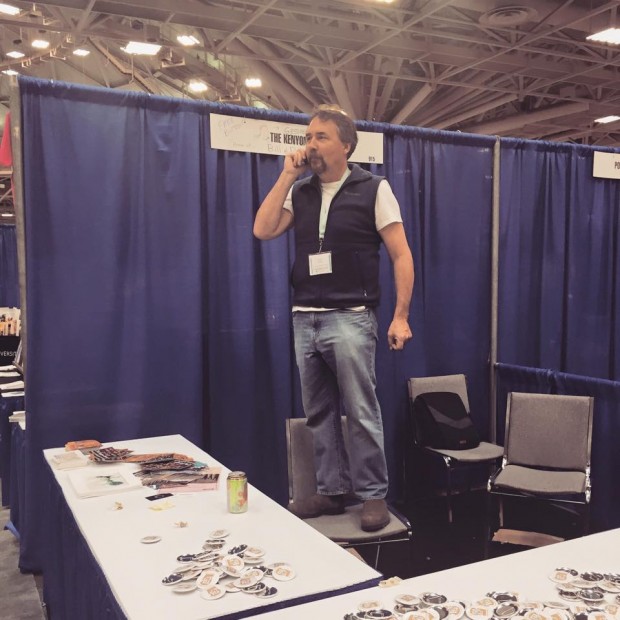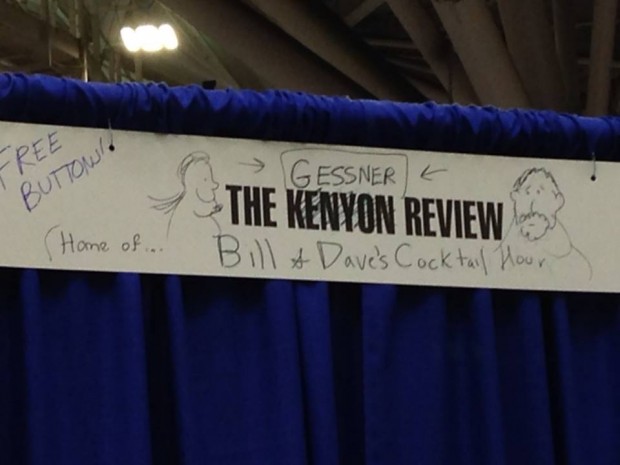 Continue reading →
My goal today is to get hold of a microphone. And not for more pontificatin'. No, I'm talking SINGING. And here's a couplet to give you a hint of the song I have in mind:
But if this ever-changing world in which we live in/makes you give in and cry…..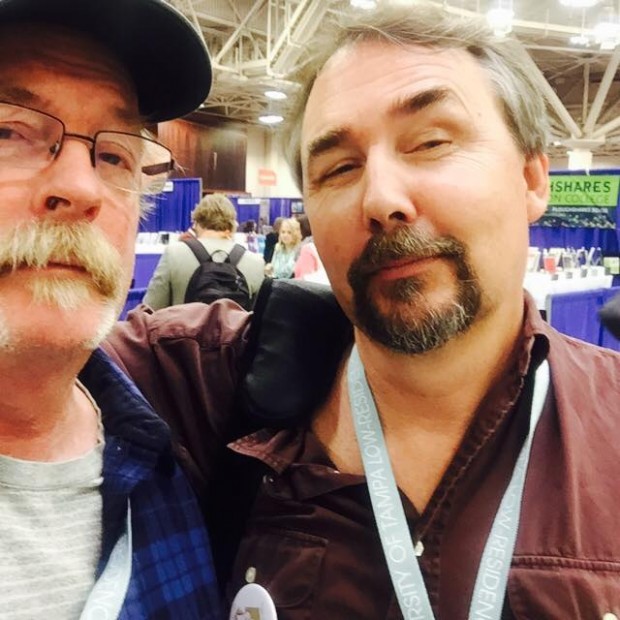 Apr 01
Guest contributor:
John Lane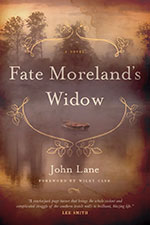 Somebody watching my writing career from outer space (or even a 12-foot step ladder) might suspect that I have some form of LADD, literary attention deficient disorder. Over the course of thirty-five years I have published books of poetry, individual short stories, journalism, literary nonfiction, personal essays, book-length narratives, book reviews, biographical entries, had a play produced, written a screen play that was optioned but never produced, worked for an industrial script writer, co-written songs for a rock-a-billy CD, coined advertizing copy for a billboard, and this month, finally waded into the saltwater marsh guarding the great ocean of long-form fiction by publishing my first novel, Fate Moreland's Widow with USC Press's new Story River imprint.
I didn't plan to have a literary career, much less have it unfold this way by the time I turned sixty. When I was twenty-five I saw myself primarily as a poet and because of that, I didn't see my choice as vocational. Nobody made a career out of poetry in 1979—except maybe Robert Bly, and I didn't look good in a serape. Instead I considered what I was doing a calling. I even believed in the muses, particularly the muse of lyric poetry. Back in the Seventies, I believed the muse called for a stern steely-eyed focus on art. I believed she asked for total sacrifice, and particularly poverty. If I were to achieve any level of literary achievement, I would have to focus for years on the art of poetry alone. I would distill my voice and create with it a pure poetic acid to burn away all impurities of living a normal life. Or something like that.
So how to get there? How to find the time? The MFA programs were just taking off in the 1970s, so I didn't go Continue reading →
A new excerpt from the book is up here at Terrain.org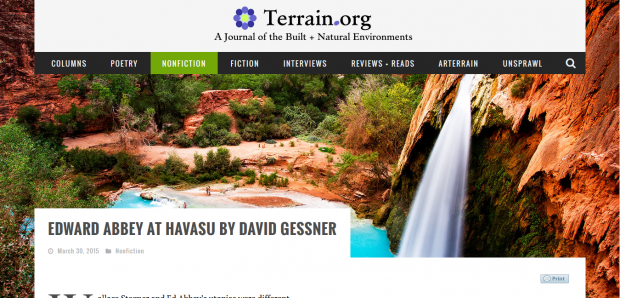 Mar 30
Recent national events make it clear that W.E.B. DuBois' famous observation, "The problem of the twentieth century is the problem of the color-line…" is every bit as resonant today to describe twenty-first century America as it was when first uttered, over a century ago. Ferguson, Staten Island, Cleveland, Madison… the drumbeat of places where young, unarmed black men have been killed by the police rolls on and the disconnect in the convoluted conversation between communities of color and the mostly white power structure are maddeningly unproductive, as though the dialogue is being spoken in different languages.
Hadley, 11, drew a dog the other night. Then I drew one. Then she drew some other kind of creature. Then I drew another kind. And off we went…..once the page was too full to draw new creatures, we drew creatures within creatures. See if you can find 25. Or 30…..or more….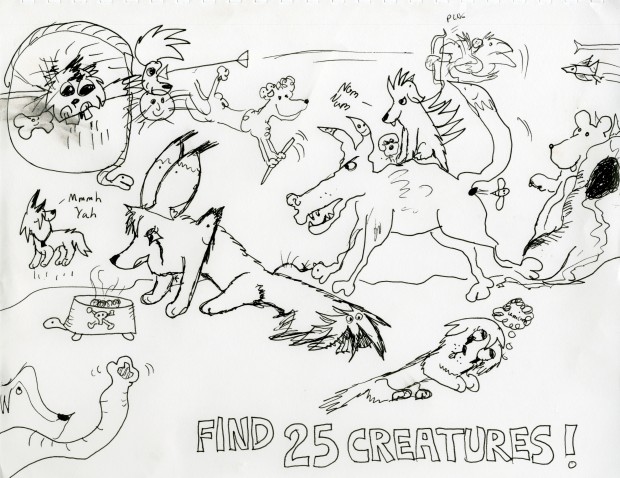 Here are some photos from the road trip that became my new book. Some are repeats that I published here during from the summer of 2012, but some are new. This is the first of two posts of pics.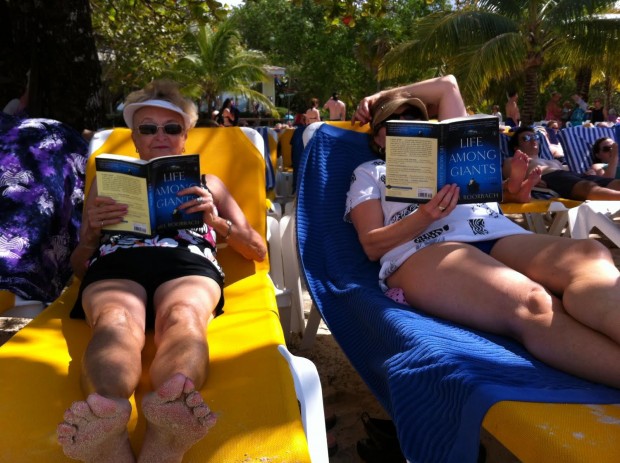 A friend spotted this scene on a recent trip to Honduras…
This hit the newsstands this week. And the book is starting to ship! Let me know who is the first to get it.