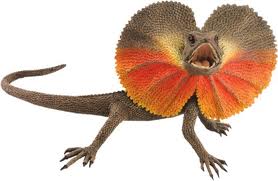 Back on May 10, 2010, I posted a nervous piece called LAND OF GIANTS, about going out with my new novel, working title, The High Side.   After five years of work and readings from several great writer friends, after many stops and starts (I couldn't write for a year after my mother's death, for example), the book was finally ready to show.  My agent, Betsy Lerner
(who has, btw, a great blog called "The Forest for the Trees"), had read about ten drafts, felt we were ready, our fourth book together.  Her strategy was to go to the heaviest hitting heavy-hitter editors at the best and most prestigious publishing houses, with the following great pitch:
"I am so thrilled to be sending Bill Roorbach's new novel, The High Side, a big, ambitious machine that takes up a great many themes, not least of which is the time-honored tradition of the broken American athlete. It's impossible to read this book and not think about the landscape and the characters who have left an indelible mark: Richard Ford's Frank Bascombe and John Updike's Harry Angstrom. Or Frederick Exley's A Fan's Notes and Barry Hannah's The Tennis Handsome.
"At the center of Bill's novel is an unforgettable character: David "The Lizard" Hochmeyer. At 17, he is nearly seven feet tall and the star quarterback of his high school football team. Next stop Princeton, then the Miami Dolphins, where some bad luck leaves him a utility player and not quite the god of the playing field, and finally a restaurateur of some renown. Ain't it America? Not a bad life except for the tragedy that violently takes Lizard's parents' lives in his senior year of high school, and the lifetime it takes to set things right. If it is true that for most men the only real chance at redemption is through the love of a good woman, then in Lizard's case make that six: his mother, his sister, his high school sweetheart, his dancer, his "therapist," and finally the woman he will marry in mid-life. Each relationship brings him closer to something and brings the reader closer to Lizard, but the genius of this novel is the simultaneous broad sweep and incredible intimacy."
Okay, wow, blush, phew, thanks, Betsy: only an agent gets to say these things, and only she could say them so well.
The book went first to Susan Kamil at RandomHouse/Dial, the publisher of Temple Stream, my last book (which was nonfiction): they had an option.  I love Susan and enjoyed our association, really appreciated her editing on that project, but I had a feeling this book wasn't going to fly there.  And when, after the contractual option period we didn't have an answer, The High Side went out to our dream list.  The rejections all sounded like acceptances, and gave me confidence that something good was going to happen. Some of the notes give a glimpse into the publishing world, as well:
"Betsy, I'm very sorry but as much as I loved THE HIGH SIDE, as enchanted as I am by the voice (and my minor editorial quibbles about pacing aside), there's simply too much institutional resistance (meaning [famous name], specifically) to making the effort to break Roorbach out with this novel. This is a tremendous shame – and admittedly, a blow for me as I do feel it genuinely shares something with other favorite contemporary writers like David Gates, Scott Spencer, and those early, magnificent novels of Richard Russo's. I think, more than anything, that THE HIGH SIDE is a genuinely patient book – one that rewards close, involved reading and the sort of intuitive emotional reader's response that publishers nowadays seem so frightened of (read: there are no vampires or angels). Would you please do me the huge favor of passing along to the author my great love and admiration for his work? There are other readers who crave real connection with their characters, I know—I'm just sorry that we see the hill as a bit too steep with this great book."
And:
"I'm sorry it has taken me so long to get back to you on Bill Roorbach's THE HIGH SIDE, which I've been reading steadily this summer. I agree with you that it's a big, American novel, full of surprising characters and situations. Lizard is like an anti-Zelig, and the women in his life—including some of the men, who can be as sensitive as women—make an astonishingly diverse and vibrant cast. […] The last time I read a voice so confident and self-assured was when a colleague asked me to read [X]'s most recent two novels. We published him, with my encouragement, and even got strong reviews (though he relies on historical plot gimmicks), but had trouble finding readers in the end. I'm just afraid we'd end up in a similar situation with THE HIGH SIDE."
I appreciated the honesty, especially coming from people I've admired for decades:
"While I certainly enjoyed reading Mr. Roorbach's novel, my admiration stalled short of the passionate conviction he and you would require from his publisher. I wish I felt otherwise, of course, but given his talent I think it's likely you'll find that welcome response elsewhere, and toward that end I wish you every success."
And of course I liked the compliments, even when they were wed to hand-wringing and rejection, and sometimes some very smart editorial ideas and advice, which I leave out because they give away too much plot:
"I found Bill Roorbach to be a beautiful writer, and I relished being inside the head of David Hochmeyer, aka Lizard. […] I'm grateful to you for introducing me to Roorbach's work. He's very gifted, and I took much pleasure in reading him."
"Bill's writing, as I'm sure you already know, is pretty top notch. He's great at developing characters and capturing your interest on a sentence by sentence level."
"I'm really sorry to disappoint, especially after the long delay, but I wish you both the best of luck finding the right editor for the book. I was pleased to have a chance to discover Roorbach's writing."
"Maybe another editor, one with a younger brain, will be able to sustain and appreciate this kind of complexity. But alas, I cannot. So I am going to agonizingly and even mournfully pass. Bill deserves an editor who does not have my reservations, and I truly hope you find one."
Along with the rejections were some bites.  These led to some good phone conversations (and a couple of odd ones–those vampires again), some very smart ideas about possible revisions, some alarming ideas, as well, all the wrong cuts. Many editors felt, and rightfully so, that at nearly 600 pages, the manuscript was too long. Several gave suggestions for cuts, none of which felt right to me.  Many were for simplifying things down to one aspect of the book–so much for ambition.
Then Kathy Pories at Algonquin expressed interest. In a phone conversation (coincidentally on my birthday), she impressed me in many ways–she's smart and careful and a very close reader–but most of all she impressed me with the best idea I'd heard for cutting the length: remove that late-life love and marriage Betsy mentions in her letter, just cut the character entirely, cut her whole story line. The moment I heard it I knew it was right, the sound of all the puzzle pieces finally slamming into place.
Algonquin.
I loved the sound of it, have always loved their books. I wanted to be there, suddenly, be there and no place else. We withdrew the book from other consideration, potential bigger offers be damned.
That was back in August.  Later, Kathy and I talked about more ideas for a new draft–she wanted things tightened, and knowing I'm a discursive writer, I listened pretty hard.  I even called back to ask her to remind me what's good about the book, so I wouldn't start cutting the wrong things, wouldn't get discouraged.  "The characters," she said without hesitation.  The contract took some time to hash out, but recently I signed three copies of it (a remarkably friendly document) and delivered a revised (and cut) manuscript just before I went into the hospital.  Having healed pretty successfully, I'm awaiting edits: an exciting, unnerving time.  Because, after all, this is an arranged marriage, albeit with a partner I've long respected. Pub date is spring, 2012.
And I'm still thinking about the title.