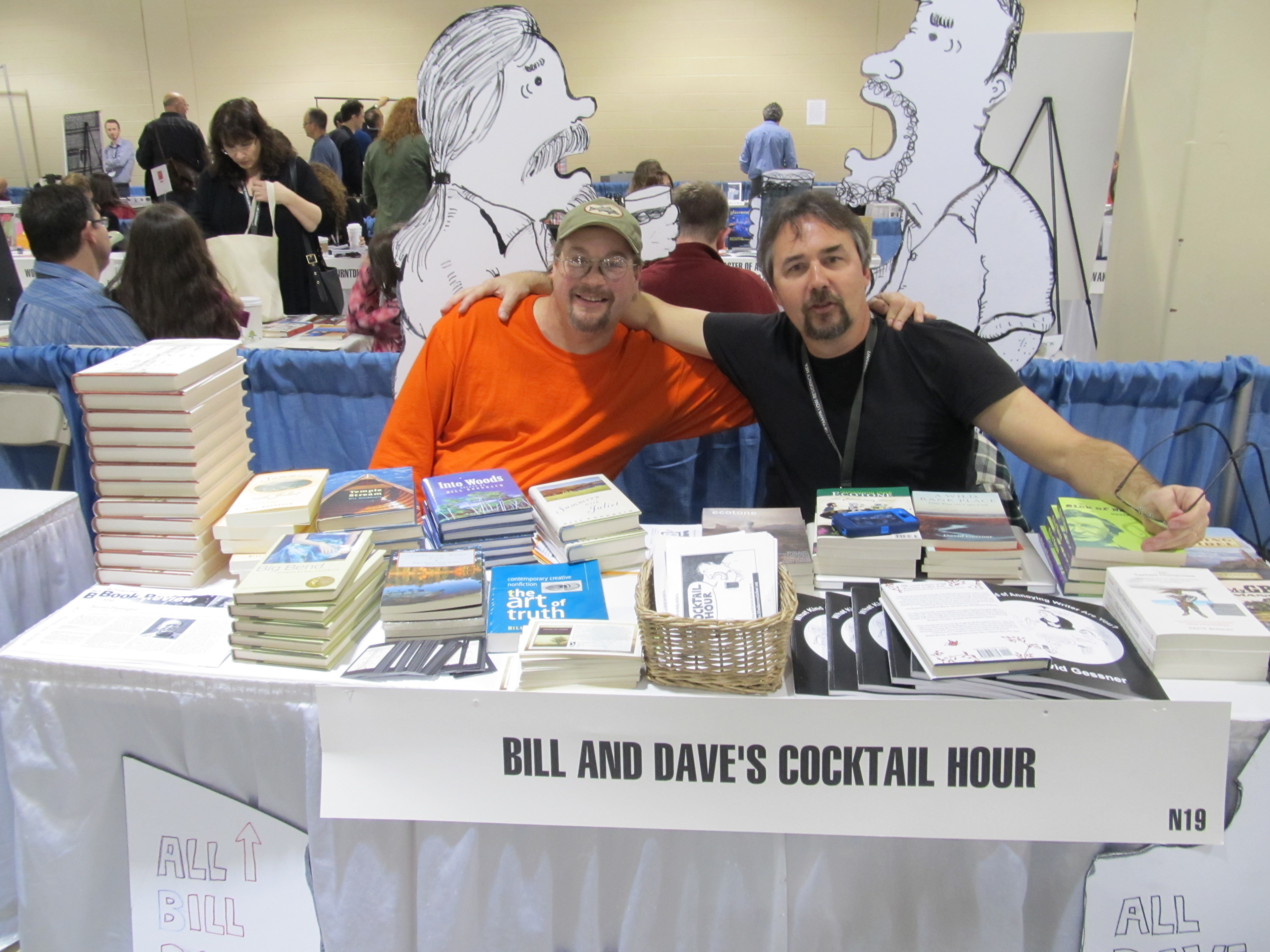 As most readers of this blog know, Bill and I just spent some time at the big writing conference in Boston. As businessmen, we did almost everything wrong. I spent a lot of money printing out a book of Bill and Dave cartoons and then essentially gave them away. Bill, who was in charge of our table and general scheduling, managed to schedule a reading for himself in Tucson on the second day of the conference. Tucson, it should be pointed out, is a long way from Boston. And finally we were barely ever at our table.  We both like to wander around.
In fact, if it were based solely on time spent at the table, we would re-name this website Hones and Kristen's Cocktail Hour. Kristen Keckler you will know from her fine guest blogs, most recently this one. Hones might also be familiar to you, if you have read any of my books.  (I recently wrote this post about him, too, on the art of sidekicking.) As far as I know he was the only non-writer out of the 11,000 or so people who attended the conference. When people asked him if he was a writer he said "No, I'm a character."  He went on to explain that he was a professional sidekick.
So to Kristen and Hones, Bill and I say thank you. And to those who came by to see us and only found our cartoon selves, we are sorry. Next time we'll be better.  And more organized. We promise.