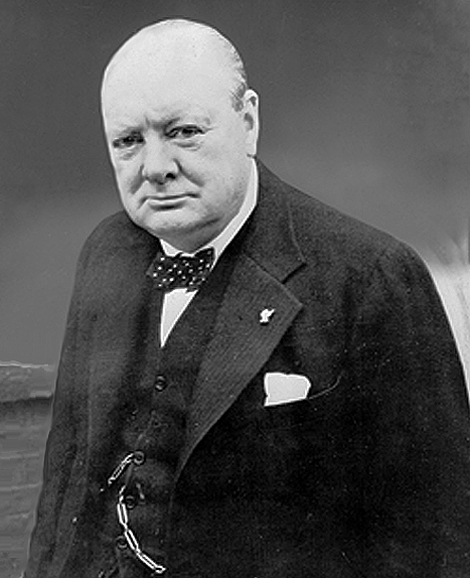 I cried at the end. Really.
            Not just for Winston who, at 95, had led a relatively full life as human lives go. But for myself and the end of what was a three decade-long reading odyssey.
            When I finished I couldn't immediately peg the year that I read the first volume of William Manchester's The Last Lion (did they really use that same title for a biography of Teddy Roosevelt? Jesus.), but I knew my father was alive, remembered reading it in his living room and shouting funny quotes over to him. It was a bonding thing for us, me and my Dad, right up there with watching Doug Flutie throw his Hail Mary. I was in my twenties, I know that, dogged by my own black dog of depression, and I tried to put some of the lessons of Churchill's life to use in my own. (I couldn't go more than a week without saying "A change is as good as a rest.") 
                I loved that book, subtitled "Visions of Glory," (I just looked it up and it was published in 1983) and I loved the second one too, "Alone," (88) which covered the 1930s, the years when Churchill was a lone voice in the wilderness warning against appeasement. I particularly loved the preambles, which in condensed form told the stories of Churchill's wit, his daily habits, and his truly finest hour. They were thrilling reads.   
            And then there was the story behind the story. The second volume ended in 1939, on the cusp of World War II, and if you were like me you couldn't wait for the third, which promised to be the most exciting. The second book came out in 1988 and the wait for the next extended twenty five years.
            What happened in between was a literary tragedy. Manchester, writing the third volume, suffered two strokes and couldn't finish. As Dexter Filkins wrote in the New York Times in 2001:
"Language for me came as easily as breathing for 50 years, and I can't do it anymore," he (Manchester) said, seated on the couch in his den. "The feeling is indescribable."
Once able to write and work for days on end without sleep, Mr. Manchester says he now needs a full day to compose a letter to a friend. The author of 18 books, including "The Death of a President" and "American Caesar," Mr. Manchester now struggles to follow the plots of the television dramas he has begun, for the first time in his life, to watch.
             And then in 2003, not long before he died, Manchester asked a friend, the journalist Paul Reid to finish the third book. Reid had never written a book before and he had only about 100 useable pages of Manchester's. But he set out, determined, and completed the book after eight years.   
            What did I think of it?
            I thought it was great. I thought it captured the spirit of Manchester and Churchill. I thought it laid out the facts in an organized and readable fashion but that the main thing it did was never let the psychology of the man get too far out of sight. Because that is why we are reading him. We want to spend time with that brilliant energetic mess known as Winston Churchill. We want a little of his energy and creativity to rub off on us mortals. 
            Richard Aldous, who reviewed the book for the New York Times Book review, agrees to a certain point, writing of Reid:  
"His palpable enthusiasm at thinking about Churchill demonstrates once again, were it needed, the grip this iconic figure can still exercise on the imagination. "
But after that Aldous starts picking nits:
"Such Anglo-American meetings provide the finest moments in "Defender of the Realm." About British history and politics, however, Reid is on less sure ground. Some mistakes count for little, but it matters that Stanley Baldwin, not Neville Chamberlain, was the prime minister who appointed Anthony Eden as foreign secretary in 1935, and that the Labour cabinet minister, Aneurin Bevan, was never the "administrator" of the National Health Service. Reid offers an explanation for why Churchill loathed left-wing intellectuals educated at what is here called Winchester University — actually Winchester College, and no university: rather, it's an elite private boarding school rivaling Eton and roughly similar to Groton in the United States. As these and other solecisms and errors pile up, the reader is left with the uneasy sense of an author whose command of British politics and society is only skin deep."
And ends:
"Admirers of William Manchester may buy this book because it reminds them of earlier times spent in his company. Yet it is difficult not to conclude that his legacy and reputation would have been better served by leaving him standing alongside Churchill in May 1940, ready and poised for the approach of that 'finest hour.'"
I disagree with Mr. Aldous. Quite strongly in fact.
Having just spent three pleasurable weeks in Churchill's (and Reid's) company, I would argue that what Reid has done is close to miraculous, turning a thousand page plus book where you already know the ending into a page turner.
The criticism of Mr. Aldous seem to me to be small, if not petty  And in writing about Churchill one had better watch out for being small, since it was largeness, magnanimity, which defined the man.
Paul Reid understands that and what he has accomplished is very large indeed.