May 28
Guest contributor:
brian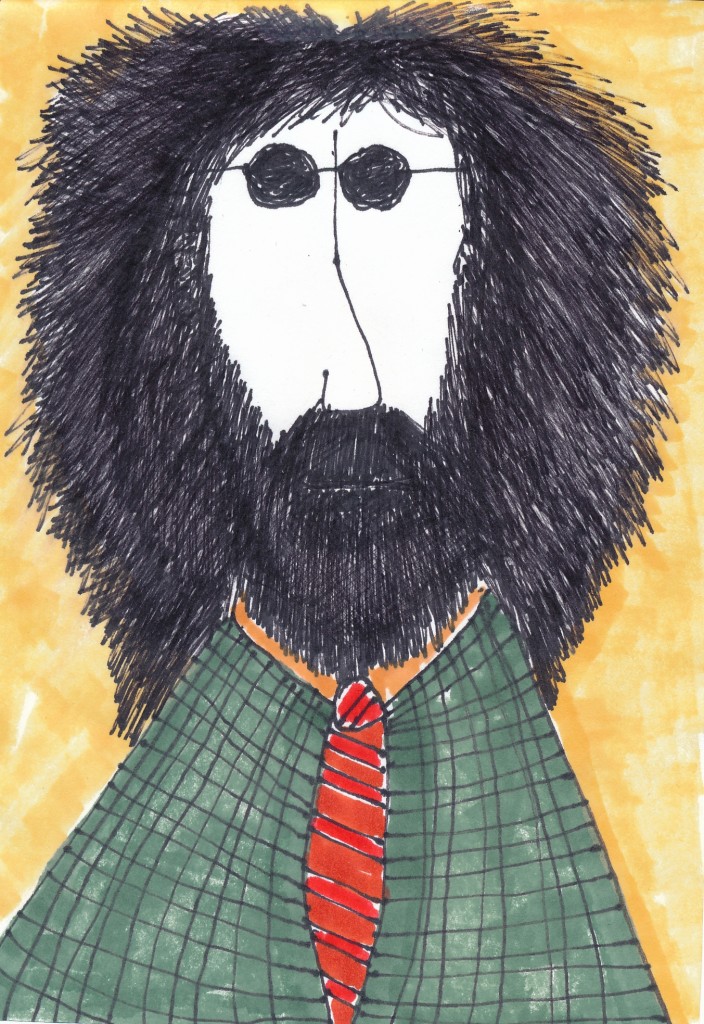 Why Portland, Oregon, is the Coolest Literary City in the West
I have worshipped the holy air where Erickson's Workingman's Club used to burble and roar, on Burnside Street between Second and Third avenues, because it was in that echoing wooden emporium, in that that legendary saloon with its vast planked floors punctured by many thousands of hobnails, that the second-greatest Portland writer of them all, the glorious Stewart Holbrook, once held court, chaffing and razzing, teasing and grinning, listening and lecturing, until he ceased to imbibe, because visions of snakes and bats were granted unto him, though there were technically no snakes and bats in his immediate personal zip code, so he desisted from the water of life and its many devious and wondrous cousins, and retired posthaste, but not before mulling and then milling a thousand stories from the dense air of Erickson's, which is why every time I shuffle past where it used to be I stop and bow, for which reverence I once got stared at by a suspicious cop, who told me to move along, which I did.
I have shaken the enormous horny hand of the late Ken Kesey on Morrison Street. I have shaken the deft hand of the genius Barry Lopez on Davis Street. I have shaken the tiny hand of the polymath Ursula Le Guin on Fifteenth Avenue near where she has lived for many years. I have shaken the hand of tall quiet gentle John Daniel on Princeton Avenue where he lived for many years. I have shaken the brave papery hand of the late Alvin Josephy on Salmon Street, and that was a hand that once belonged to the United States Marine Corps and clutched a rifle in the heat and blood and rage and fear and courage and chaos and fury of Guadalcanal and Iwo Jima, a fact of which I was very much aware at the time, despite the kind eye and amused seamed face of that most interesting Oregon writer, whose hand was as warm and friendly as he was.
I have walked the streets in northeast Portland where Beverly Cleary was a girl, and you cannot tell me that there was ever a finer writer in the history of Portland than Beverly Cleary, because not only do her many books sing and laugh and ramble and burst with real people and excellent dogs and joy and tears and the dense emotional thickets of childhood, but they have been read by millions of children, which is a remarkable thing to say, and I might argue, if we were in a good pub with excellent ale, that waking the hearts and brains and story sensors of children is the very best thing any writer can do, which is another reason why Robert Louis Stevenson is the best writer in the history of the English language, because who among us who were raised in the ocean of that ancient tongue has not been lulled to peaceful slumber, and lulled his or her children to ditto, by the thin grinning Scot's glorious Child's Garden of Verses?
I rest my case.
But I am wandering away from my city. I have wandered the shaggy rumpled streets of Saint Johns, with that loveliest of bridges leaping above me as I wondered which lanes and alleys once held the young Gary Snyder in their stony embrace. I have ambled southeast Portland where the lean leathery smiling Robin Cody lives. I have wandered past The Oregonian building on Broadway where Ben Hur Lampman hatched his inimitable small lyrical essays and the deadpan storycatcher Steve Duin does so today. I have shuffled past the spot in Washington Park where John Reed grew up. I have rambled along Vista Avenue thinking I was swimming through the air where once the polymath Charles Erskine Scott Wood wandered and pondered.
And I have read and heard and seen and laughed with and been startled by and awakened by and moved by Kim Stafford and Sallie Tisdale and Molly Gloss and Diana Abu-Jaber and Charles D'Ambrosio and Gus Van Sant and about a hundred more Portland writers I cannot remember at the moment because I am a man inundated by children and thus rimrocked by laundry and riddled by dishes to be done.
Suffice it to say that this city, my city, Stumptown and Timbertown, Puddletown and the City of Roses, the city hatched by a coin flip and blessed by the rain, the city riven by waters and huddled by hills, the city with the greatest independent bookstore in the world, the city where a mayor once exposed his woodpecker to a naked statue, the city where you can still to this day catch a salmon bigger than a child in the river that runs through it, the city that wasn't supposed to be a great city because the great city was supposed to be miles upriver but it didn't happen that way, well, suffice it to say that this city is a city stuffed with stories unending and wonderful, salty and moist, hilarious and haunting, and some of the greatest writers this country ever hatched have lived and worked here, spinning their tales and yarns, which makes me inordinately proud; I mean, really, in the end, what have we to exchange that matters, except stories of grace and courage, laughter and love? You know what I mean? Yes – you do.