Comments Off

on Twain's End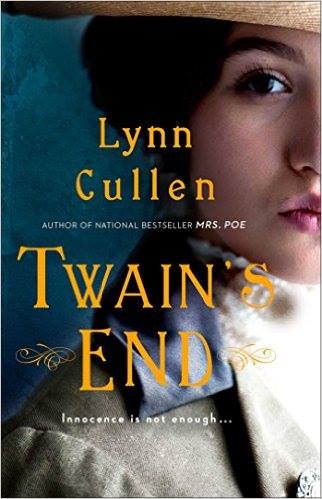 When I was at the Tucson Book Festival I was lucky to meet a great writer and generous soul named Lynn Cullen. Now her book about the relationship between Mark Twain and his secretary, Twain's End, is out in paperback.
The Huffington Post wrote: "Lynn Cullen is the Bronte of our day."
In the book Lynn re-imagines the tangled relationships between Twain, Isabel Lyon, and Ashcroft, as well as the little-known love triangle between Helen Keller, her teacher Anne Sullivan Macy, and Anne's husband, John Macy, which comes to light during their visit to Twain's Connecticut home in 1909. Add to the party a furious Clara Clemens, smarting from her own failed love affair, and carefully kept veneers shatter.
"Reputation-squaring novel. Cullen splashes a surplus of fuel onto her incendiary raw material." – New York Times Book Review
"[A] fascinating interpretation of this early 20th century literary immortal, distinguished by incisive character portrayals and no-holds-barred scrutiny." – Publishers Weekly, starred review
Read more at:http://lynncullen.com/