(Note: Bill and I felt it was only right to exclude ourselves from this competition. )
IN REVERSE ORDER…….
NUMBER 10: JOHN MUIR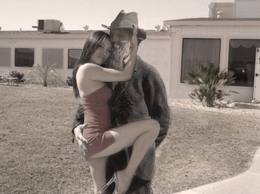 (Here's the link to where this photo orginally appeared.)
NUMBER 9: RACHEL CARSON
NUMBER 8: HENRY "BIG DADDY" THOREAU
NUMBER 7:  WILLIAM LEAST HEAT MOON
Those who know, call him "Most Heat" Moon.
NUMBER 6: VIRGIL
The original beefcake.
NUMBER 5: ALDO LEOPOLD
NUMBER 4: ED ABBEY
NUMBER 3: TERRY TEMPEST WILLIAMS
 NUMBER 2:  GARY SYNDER
AND NUMBER 1, WHO ELSE BUT ANNIE DILLARD?
 Thanks, Dave!