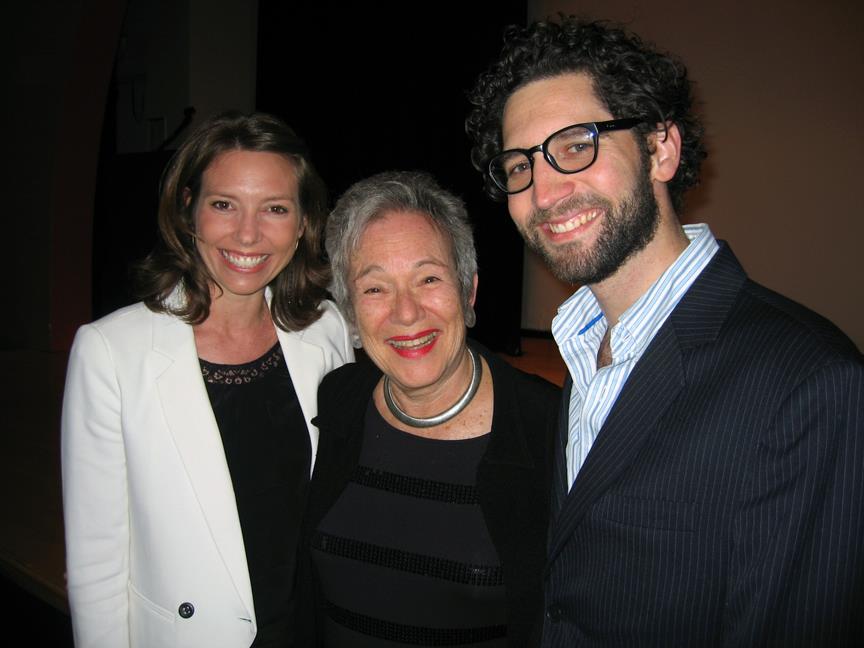 It was a giddy year on the hallway where I work.  Giddy isn't a word you hear much in the publishing industry today, what with talk of the death of the book and countless stories about the coming lit-pocalypse, usually featuring subtle images like a picture of a burning tome.
But giddy we are. The excitement springs from a publishing enterprise I've mentioned in this space before, Lookout Books, started and led by two of my colleagues here at the University of North Carolina Wilmington, Emily Smith and Ben George, and manned mostly by graduate students in the creative writing department.  Lookout started in 2010 and part of its mission was to represent underrepresented writers and, just as important, underrepresented forms like the short story and essay, forms that have for the most part been deemed uncommercial by New York presses.
            Another part of Lookout's mission is to shine a light on great writers who have not gotten enough attention, and for their first author they chose Edith Pearlman. Pearlman was already in her 70s and had published hundreds of fine stories, not to mention three books, but she was a writer's writer, barely known outside of a small group of admirers. Once it was decided that Pearlman's book was to be Lookout's first, Emily Smith and Ben George went to work. I watched in awe as the two of them, aided only by their grad students, shouldered all the work that goes into bringing a book into the world.  Smith designed the book, complete with French flaps, set up the book tour, and acted as art director, head of sales and marketing and publicist. Meanwhile George took a jeweler's care over the sentences, sending Pearlman pages of handwritten notes in pencil that seemed to have come, not from Wilmington, North Carolina but out of a Max Perkins time capsule. George thought hard and brainstormed with Edith about the order of the stories, considering subtle connections. There was something poignant about all of this, watching an editor and publisher take such care over a manuscript that was obviously only going to be seen by a few hundred people.
Little did I know.  Over the last year Pearlman's book, Binocular Vision: New and Collected Stories, has won the National Book Circle Critics Award and the Pen/Malamud Award, while being a finalist for The National Book Award, the Story Prize, and the Los Angeles Times Book Prize. Oh, and the book also graced the pages of every prominent book review, and is being translated into four languages. "I don't think either Ben or I slept for a month," Emily Smith said, referring mostly to the work of getting attention for a book when your advertising budget is zero, but then, as the prizes and nominations started piling up, to the sheer adrenaline of the experience. My worry was that our grad students, who were working like Santa's elves to keep up with demand, were going to think that it was business as usual to publish the hottest book of the year and to get to travel to New York and don tuxedoes or fancy dresses while hearing John Lithgow sing the praises of your press.
But the students at least seem to have held onto their senses of humor. They have dubbed the latest edition of the book, bespangled with award stickers, "The NASCAR edition."
There aren't many people who get to claim that their career is peaking in their eighth decade on earth. Tebow, Linsanity, and now Pearlmania.
So how did it happen?  With so many books in the world, what makes one stand out?  Great writing for one.   But Pearlman's writing was equally strong back when it was known to only a few, and her book, for all its beauty, could have easily slipped down the usual well of oblivion. Only a fool would claim to understand the mysterious way a book makes its way in the world, but I do know that there was one thing that Pearlman and Binocular Vision had going for them: a great narrative. I don't mean the many great narratives that make up her short stories but the story behind the book, a story that clearly captured the imaginations of many. Here is what Ann Patchett wrote in the introduction: "This should be the book with which Edith Pearlman casts off her secret handshake status and takes up her rightful position as a national treasure.  Put her stories beside those of John Updike and Alice Adams."
What could be more appealing than that?  A forgotten treasure re-discovered.  This became a recurring theme that almost all of the articles and reviews picked up on.  Here is a great writer who has been doing great work for a long time but who has gone unrecognized.  And now it is time to recognize her!  To that appealing thread you could add another: here is a tiny press, a David armed with a slingshot full of short stories, going up against New York's Goliath.  What chance do they have?  No chance!  A perfect underdog story all the way.  Like Rocky for us lit types. Cue "Flying High Now."
There is a darker story to tell of course. If Binocular Vision hadn't caught fire the way it had, wouldn't it be the same book?  And what does it mean, if anything, that Pearlman's earlier books, collections that saw none of this glow, were of equal quality to this one?  This may be a story to tell at another time, but, for the moment, on our hallway at least, we prefer the sappier, feel-good narrative.
Edith Pearlman, meanwhile, has been nothing but gracious, calling Ben George "her knight" while referring to Emily Smith simply as "my publisher." In her acceptance speech for the National Book Critics Circle Award she said: "Little presses and little magazines are dedicated to keeping literature alive, and they deserve thanks from every writer; tonight particularly from me."  She has pushed the idea that a win for her is a win for small presses, but, unlike almost everyone else, she does not seem enamored of the storyline that paints the years before this crazy year as time spent lost wandering in the tundra of the un-read.
When I asked her if all this recognition feels good, she said: "I never really felt unrecognized."
And I almost believe her. But for any writer who has worked long and hard to produce story after story, book after book, it must feel deeply gratifying to have that work recognized by the world.  Like slipping into a warm bath.  And even better for the fact that the bath–coming after a long, hard, cold hike–is so well deserved.