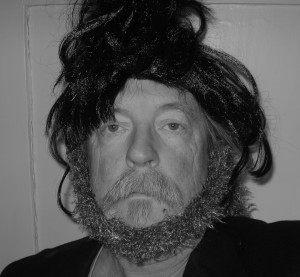 In last summer's number of the Paris Review there's a great interview with Gay Talese.  I thought I was going to hate it—he's one of these nonfiction-is-the-facts guys—but I didn't hate it, at least not after a page or two.  He's so personable, which of course is the mode of the Paris Review interviews, these carefully groomed and really lovely dialogues.  He's so smart.  He's so surprising, everything about him.  I already knew a lot, like that his father was a tailor.  But I didn't know or had forgotten that his father wasn't very successful, though talented, and that his mother was successful, but a dressmaker.  And I didn't know that he dresses up in an impeccable suit to go downstairs in his Manhattan town house to his windowless writing apartment, same building.   Once he gets down there, he changes into a writing outfit, he said.
I knew about Thy Neighbor's Wife, his book on adultery and sex and sex work and so forth, having read it with no doubt tumid relish in the years after college.  But I'd forgotten he managed a massage parlor for, like, a whole year or more.  And interesting to hear him say that his kind of journalism isn't getting published anymore—that's he's getting rejected by Esquire just like the rest of us, that magazine he helped make (he doesn't say that, but it's true).
Anyway, doing the sex book he searched and searched for an interesting person who was also a sex worker and who wouldn't mind his using her actual name.  And he did find someone, and then some customers and so on, quite a few unembarrassed people, in fact.  But he also lost some people, some of the most interesting.
He has unkind words for people who use composite characters.  That's where I thought I was going to dislike him, since I've heard this reported in various places, especially around the James Frey thing, the liar-junkie-guy that Gay Talese's wife, Nan, edited, and Mr. Talese is not shy about putting her down.  He insists on living honestly, writing honestly, is the frame here.
I used composite characters in Temple Stream.  Reason being that I had a bad person in there, someone I see around my small town here in Maine and will continue to see.  He was not Frank Sinatra (whom Talese famously wrote about).   If I'd asked my bad person about being in my book he would have said no and probably poisoned my dog. Also, there was a privacy issue: he's not a celebrity, can expect to be left alone.  He is a guy who reads, too.  He has read all my books and said invidious things to me about them.  He would read Temple Stream, I knew (and I was right), and he would be angry with me when he did, if I played him straight.
My editor (Susan Kamil at Dial—now head of Random House) thought it was too negative a portrait of a private person to publish.  I took him out of the book for a draft—and there went all the tension.  It was a lie to leave him out, misrepresented my reality.  I put him back in with a fake name, but name or no, it was still recognizably he, and he'd still drive his dump truck through my front windows when he found out what I'd done.   In the end after a brainstorm I blended him with two other negative portraits in the book, and got a safely unrecognizable guy to play Caliban to my Prospero, a big figure who could rise into mythic status as I untethered him from his singular identity.
And thus I got to write the interesting and sometimes ugly or scary scenes that I had shared with the real guy in real life.   If it was fiction, it was fiction in the service of nonfiction.  There was real freedom there, not from the truth, but from various levels of danger.  I said the guy was a composite in my acknowledgments, which took me off the hook with most readers, but not everybody, and certainly not with Talese.
He would scoff at my fears.  He's written about the Bonnano crime family from the inside, for example, and named names (he also put the jailed Bonnano's kids through college with proceeds from the book).  Still, he's a journalist writing as a journalist and living as a journalist.  When he's with Bonnano, he's with him as a journalist.  When he's a massage-parlor owner, that's not real, it's an act he puts on in order to learn some things to write a book.  It's a fabrication, in other words–perhaps of a different order, but a fabrication nevertheless, a lie.  My life in the stream, on the other hand, was completely real, my regular life, one I didn't and couldn't quit when the book was done.
Anyway, I ended up loving the guy again.  Gay Talese, I mean.  He's funny and a little neurotic and talks so much about clothes and being well-dressed, and he's written some amazing books.
Favorite line from the Paris Review interview: "Wolfe in his book on New Journalism honors me by calling me one of the founders.  But I never gave any thought to New Journalism.  I never thought that I was part of a category of new people doing new things.  I wanted to write like Fitzgerald."