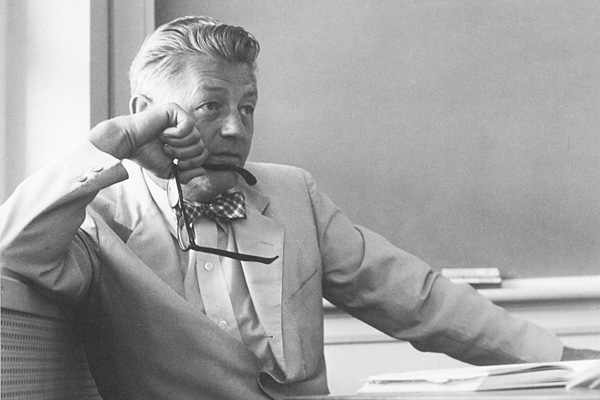 More sentences from the cutting room floor of my new book about Abbey and Stegner:
         Maybe another way to sum up the differences between Ed Abbey and Wallace Stegner is not by looking at their different books, but at two individual parties each man threw. Stegner  was no teetotaler and would let his hair somewhat down at times; he boozed plenty at Bread Loaf and was known in his younger days, according to his biographer Jackson Benson to entertain by singing and "dancing a little soft shoe." In 1937 he threw a party when he learned he had won a first novel contest sponsored by Little Brown and was awarded $2,500 and the publication of his first book. In Stegner's fictional version of the party that followed, recreated in his last novel, Crossing to Safety, Larry Morgan, the Stegner character buys more bottles of booze than he ever has before in his life, and his friends pop champagne and make toasts to his glorious future.  But the party—"quite a party"—has an unexpected end when his wife goes into labor. Two days later their son Page is born.
           Stegner's party, then, began with the start of his career and ended with the birth of his first child. Or as he put it in his unpublished autobiography: "My new family responsibilities and my new literary life began together."  The fledgling novelist and father was twenty-eight years old.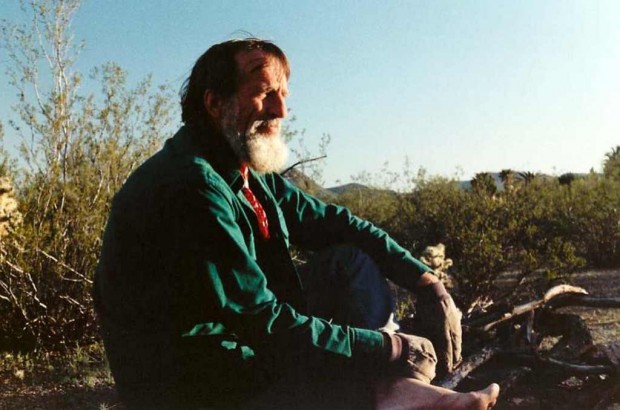 Abbey's most famous party is quite different. It too is recreated in his fiction, in his late autobiographical novel, The Fool' s Progress. In the novel, Abbey describes a sacrifice made that day and his wife's reaction to it:
              "She stopped and stared.  Her husband, with blood smeared hands, forearms, face, knelt at the side of a blazing pit.  Behind him a naked child hung upside down from a dead tree."  While Abbey could be extreme, there was in fact no child sacrifice. What his wife had mistaken for a child, was a slow-cooking goat. 
       As the goat continued to cook in the coals, a wild party ensued, made up of a crowd of artists, writers, and University of New Mexico students who drank all day, burnt down the outhouse, and leapt over it like pagans. The party didn't end until the wee hours of morning when the Abbey character kicked over some embers and burned down the house. This is fiction, you will say. But it is actually a composite of two real events in Abbey's life, as Jim Cahalan pointed out in his biography. The first was an actual wild party where the goat was cooked. The second occurred in 1954 when Abbey and his second wife Rita were serving as caretakers of an old adobe home, a job that it would be hard to argue they performed well considering they burned the house down soon after they moved in (ignited by a fire Abbey set in the stove).