I don't think I've ever written a book where I didn't draw a map about the landscape I was writing about.  This goes for both fiction and non-, and includes the fantasy apocalyptic young adult book I've been writing with my daughter.   (For that one we've each drawn about a dozen maps.)  Maps serve as, among other things, living malleable outlines for my books.  They also serve as procrastination, inspiration and, in the case of two of the maps below, tools for the reader, since they actually ended up as the books' frontispieces.  The one directly below is from Return of the Osprey, and marks out the four nests that I watched regularly during my osprey year.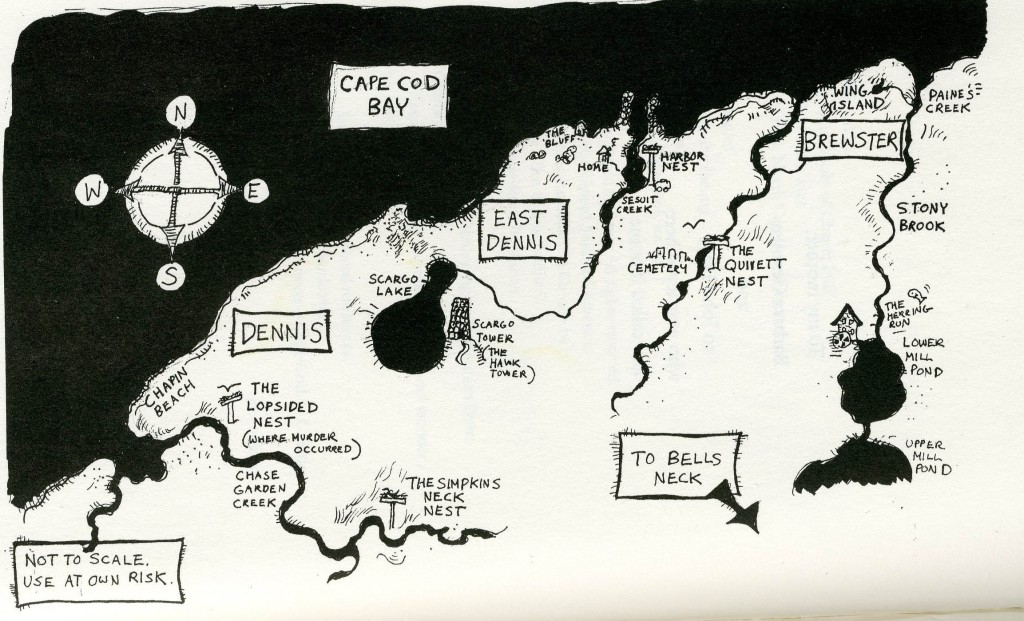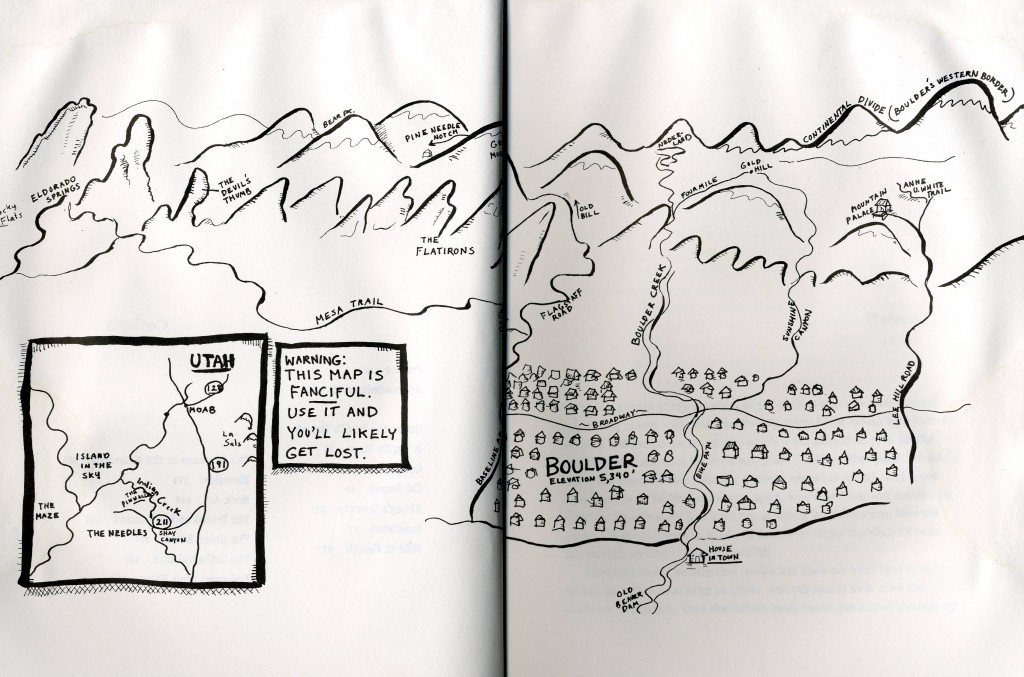 This one above is from Under the Devil's Thumb, my book about moving out west to Boulder, Colorado.   A shout out to Rahul on this one, since he reminded me, in Boston, that it's a pretty good book.  Sometimes I forget about it–my orphan book.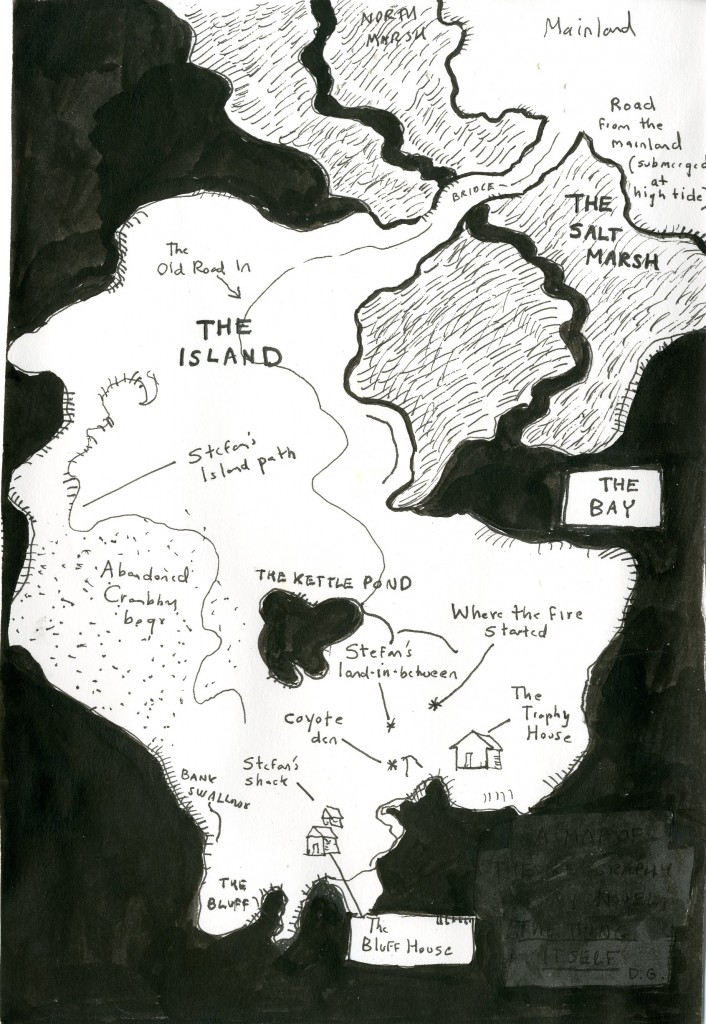 And finally here is the most recent map of the novel I've been writing, on and off, for twenty years.  If things go well I'll be back at it on January 1, 2012.