Feb 23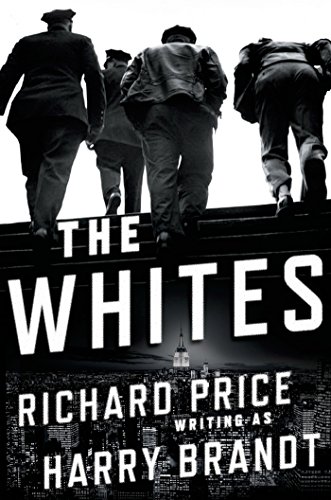 We live in a culture that is obsessed with specialization and categorization. Things that don't fit easily into a preordained niche make us nervous. The result diminishes work that is unique and difficult to classify, but it also does a disservice to writing that becomes pigeonholed into a category that does not often receive the serious attention it deserves. 
Perhaps nowhere is this egregious injustice more prevalent than in the genre of crime fiction. Unquestionably much of the work that is slotted into this category is pure pulp entertainment, written to be quickly read and just as quickly discarded. Yet the best writers of urban crime fiction, for instance Richard Price, George Pelecanos or Dennis Lehane (all three of whom wrote for the monumental HBO series The Wire), are also among the best writers, period, working today. To be convinced, one need look no further than the latest book from Price, The Whites.
When Price began working on The Whites, he envisioned it as different from his previous books. He wanted it to sell like a blockbuster and he planned to write it quickly, aimed at the broader pulp market. So he adopted a pseudonym, Harry Brandt, and set to work. What he discovered, four years later, was that he was incapable of writing like anyone other than Richard Price–the economy of words, the unstoppable narrative momentum and the exquisite, perfect-pitch dialogue are hallmarks of Price's work from The Wanderers to Lush Life… and now The Whites. The title does not refer to race but is rather an allusion to Ahab's whale–the 'whites' in this tale are those unresolved cases that have stayed with a small group of detectives long after most of them have moved on to life after the N.Y.P.D. In the past these detectives were members of an elite anti-crime unit–now only one of them, Billy Graves, our story's hero, remains on active duty. And when the suspects at the heart of the 'white' cases begin to turn up dead, it is left to Billy to traverse the ambiguous moral minefield that results.
Along the way there is a riveting parallel story involving Billy's wife and an ancient childhood misstep and the complications that inevitably ensue. Price has voiced his regret at the creation of the pseudonymous Harry Brandt, but claims the strategy was too far along in the publishing pipeline to stop it, so The Whites' title page bears this curious description: Richard Price Written as Harry Brandt. Whomever receives credit for this engrossing tale, described as "… a great American novel" (Dennis Lehane), "… the best of Richard Price" (Colum McCann) or "… the crime novel of the year" (Stephen King), anyone cracking it's pages and spending the ensuing night reading till dawn will be in for the kind of entertaining and didactic reading pleasure that we anticipate from Richard Price.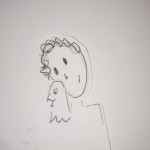 [Bill Lundgren is a writer and blogger, also a bookseller at Longfellow Books in Portland, Maine ("A Fiercely Independent Community Bookstore").  He keeps a bird named Ruby, and teaches at Southern Maine Community College.]