Mar 25
Comments Off

on Lundgren's Lounge: "Innocents and Others," by Dana Spiotta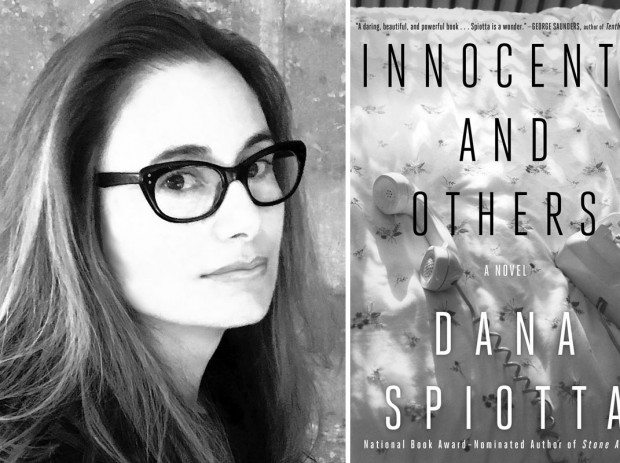 The tumultuous '60s and their aftermath were occasion for a seismic cultural shift, a 'subversion of the dominant paradigm,' in the parlance of the times. Few novels have come close to capturing the mercurial complexity and staying power of this period.  Roth's American Pastoral nibbled at the edges, while Susan Choi's American Woman offered a fascinating glimpse of the radical left… and then there was Eat the Document, a haunting National Book Award nominee by Dana Spiotta, a tale of two radical survivors of the chaos of those times whose lives intersect again, years later, after they have re-assimilated into mainstream culture… as though that were possible.
Spiotta followed Eat the Document with Stone Arabia, another haunting tale of a Walter Mitty-like rock musician, who, despite the early dissolution of a promising career, has carried on, meticulously documenting his "fame." There are reviews and records and interviews that occur in a vacuum, read and heard only by a few, most notably the musician's sister, who narrates the story. The novel is a both a reflection on identity and celebrity and the edgy weirdness of contemporary popular culture. It is a theme that Spiotta returns to in her latest novel, Innocents and Others.
The irresistible opening of Innocents and Others is a love story involving Meadow Mori, a high school senior who, obsessed with film and movies, dupes her parents into thinking she has left LA after graduation to attend NYU's filmmaking school. Except that she actually becomes the live-in girlfriend of a distinctly Orson Welles-like character. When her paramour dies, Meadow leaves for New York to pursue her obsession for making movies. It doesn't matter that we learn later that this opening tale is fiction–after all, we are reading a novel, right? Innocents and Others then proceeds to spread its tendrils in myriad directions–at its core is the story of the friendship between Meadow and her high-school friend Carrie Wexler that may remind readers of Elena Ferrante's brilliant examination of the nature of female friendship. Both women become successful filmmakers, but their lives and their movies could hardly be more different.
And then there is Jelly… a woman who gains access to a Rolodex and parlays it into developing relationships with some of the most powerful men in Hollywood. Jelly has refined an approach that seduces her listeners. Not only does she actually listen, she allows the silence to create an empathetic bond. The conversations are almost excruciatingly intimate, without being sexual, but they never reach fruition because of Jelly's inability to be truly honest about who she is.
There are distinct echoes of DeLillo in Spiotta's work (she has been described as "the female DeLillo" more than once) and  certainly a connection with Flamethrowers author Rachel Kushner, whose work shares a similar obsession with film. Spiotta is brilliantly raising questions around identity and the ways that we choose to represent, or misrepresent ourselves in a culture that offers us powerful new ways to manage how we are perceived. The inevitable question becomes, how real are those perceptions and the relationships that grow out of them?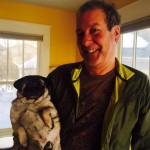 [Bill Lundgren is a writer and blogger, also a friend of  Longfellow Books in Portland, Maine ("A Fiercely Independent Community Bookstore"), where you can buy this book and about a million others, from booksellers who care.  Bill keeps a bird named Ruby, a blind pug named Pearl, and a couple of fine bird dogs, and teaches at Southern Maine Community College. ]