Oct 03
Comments Off

on Lundgren's Lounge: "Hillbilly Elegy," by J.D. Vance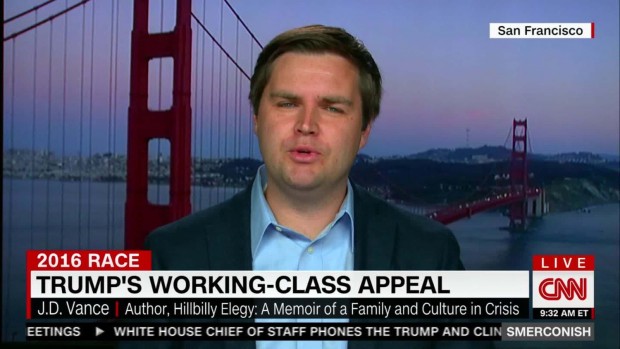 Hillbilly Elegy: A Memoir of a Family and a Culture in Crisis by J. D. Vance is a curious book that brought to mind both Thomas Franks' What's the Matter with Kansas: How Conservatives Won the Heart of America and Joe Bageant's Deer Hunting with Jesus: Dispatches from America's Class Wars. While the two latter titles are much more overtly political in perspective than Vance's memoir, all the works reflect a growing preoccupation with a demographic group that feels left behind in the tectonic cultural and employment shifts that have ensued in the wake of globalization.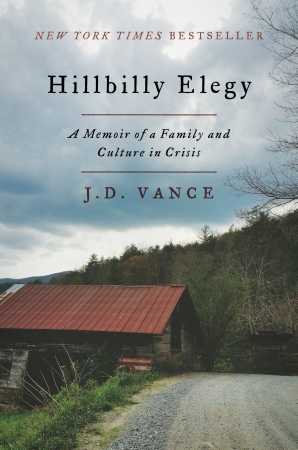 I say curious because Vance attributes his ability to "escape" from the poverty and dysfunction of Appalachian Kentucky to the efforts of his grandparents in offering him a stable home. While his mother was besieged by drug addiction and a succession of boyfriends that paraded through Vance's life, spending time with Mamaw and Papaw (who interestingly, lived apart from one another), kept his eyes focused on the prize just enough to enable him to get into college and eventually attain the American dream, attending Yale Law School and moving to the Silicon Valley area, where he now works for an investment firm.
Yet there is an inconsistency to Vance's story. While crediting the stability provided by his grandparents as life-saving, Vance fails to mention why their lifestyle differed from those around them. It turns out that his Papaw had a good job at Armco steel, where he was probably a member of the union—curiously (or perhaps not), Vance fails to mention this. Papaw retires with company stock and a lucrative pension, all benefits directly related to the influence and presence of the union—yet a few pages later Vance expresses his undying fealty and devotion to ex-Indiana governor Mitch Daniels, a guiding light of the Tea Party movement and one of the most virulently anti-union politicians in recent history.
More recently Vance penned an op-ed article for the New York Times in which he excoriated Hillary Clinton for her description of some Donald Trump supporters as "deplorable." Yet while decrying the political insensitivity of Obama's description of folks embracing their "guns and their bibles" and Hillary's "deplorable" comment,  Vance simultaneously wants to  dismiss the racism and identity politics at the heart of Trump's appeal to poor white voters. In the process he begins to sound awkwardly like an apologist for the good ol' boys of his childhood environs because really, that Confederate flag flying proudly from their pick-up truck isn't about race… right?
Despite the inconsistencies, this is an entertaining read… in the same way that watching the dysfunction and foibles of reality tv is entertaining.
Bill Lundgren, reader, critic, blogger, athlete, teaches at Southern Maine Community College.