Feb 09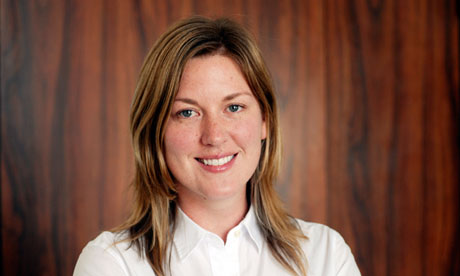 Over beers recently with a famous American writer, I admitted to being somewhat preoccupied. It seems I was halfway through a reading of Maggie Shipstead's second novel, Astonish Me, and the story was there hovering on the edges of my consciousness, always. My friend the writer leaned forward conspiratorially and said, "Maggie Shipstead is the next great female American writer." Indeed. Or the next great American writer, period.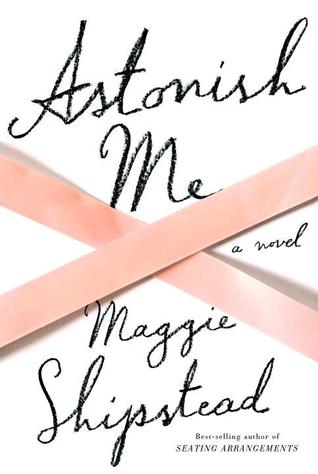 Shipstead's first novel, Seating Arrangements, was a delicious evisceration of the moneyed class by one of its own. It describes the coming together of the clan for a wedding on a Nantucket-like island in a biting tone that evokes the best work of Edith Wharton. It marked Shipstead as a writer to watch, but it was a playful romp, semi-satirical in style. With the publication of Astonish Me, set in the world of classical dance, we realize that Seating Arrangements was simply Shipstead warming up at the barre before embarking on the real work–and Astonish Me, just released in paperback, is that work, a novel of mesmerizing, transcendent power.
The story begins with Joan, an aspiring young dancer whose pregnancy and very modest talent spell the beginning of the end to the dream that has been at the center of her life since childhood. Shipstead deftly jumps back and forth in time and place with each chapter, from New York City to California to Paris. It is in Paris, where Joan lands a position as a quadrille, the lowest rank in the company of the Paris Opera Ballet. Sneaking into the balcony to spy on the visiting troupe of practicing Soviet dancers, led by Arslan Rusakov, the world's most famous dancer, her life is changed forever. Watching him, Joan feels, "… the beauty of his dancing is almost terrible. It harrows her… She is afraid of how this man, this stranger, has already changed the sensation of being alive."
A brief, impetuous erotic liaison ensues and following an exchange of secret letters, Joan finds herself driving the getaway car aiding Arslan in his defection to the West. After Joan's fantasy of a life with her Russian lover proves illusory, torpedoed both by her own modest talent and by Arslan's voracious appetites, she turns to Jacob, the childhood friend who has always worshipped her and they begin a life together with their newborn child, Harry.
If all this sounds like a moderately sophisticated soap opera, that is decidedly not how it reads. Shipstead's gorgeous prose elevates even the most mundane episodes to "precise, flawless" art (Maureen Corrigan). That Harry, of course, turns out to be a dance prodigy may seem predictable, yet in Shipstead's telling, she accomplishes what Diaghilev demanded of his dancers in the Ballet Russes: etonnez-moi, "astonish me." From the very first page to the last, when Arslan thinks back to why he chose Joan to be his rescuer, you will never fail to be astonished.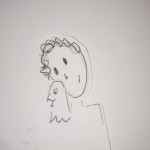 [Bill Lundgren is a writer and blogger, also a bookseller at Longfellow Books in Portland, Maine ("A Fiercely Independent Community Bookstore").  He keeps a bird named Ruby, and teaches at Southern Maine Community College.]