Sep 10
Life in the United States can be like living in a cocoon, a carefully constructed illusion built upon the false sense of security that we are immune from the chaos and anarchy that prevails in other parts of the world. It is why an event like 9/11 rattled our collective national psyche so deeply, with emotional reverberations that continue to this day. It is also why a book like A House in the Sky, by Amanda Lindhout and Sara Corbett, is so timely.
Amanda Lindhout grew up in small town Canada dreaming about the pictures of faraway places that she saw in National Geographic. It didn't hurt that those dreams distanced her from an unsettled and unhappy childhood. Moving to Calgary as a young woman, Amanda discovered that she could parlay her physical beauty into quick money working as a hostess and cocktail waitress and then satisfy her wanderlust by traveling to all those places she had fantasized about. When the money ran out she would return to Calgary, work for awhile and then head out on her next great adventure.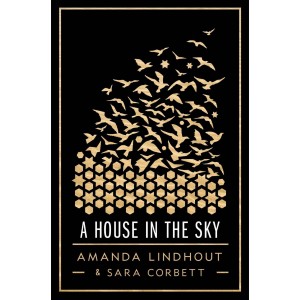 But the travel for its own sake began to seem less than fulfilling and Amanda decides to try her hand at reporting and photography. Her fledgling journalistic career begins in war-torn Afghanistan and then to Iran, where she lands a job with a government financed TV network as an on-air journalist.  The realization that she is working for a government propaganda machine and the disdain of her fellow journalists quickly convinces Amanda that she needs to take a risk and go where other journalists will not–and thus she sets her sights on Somalia, the "most dangerous place on earth." On her fourth day in Mogadishu she and her photojournalist companion, Nigel, are abducted and it is here that this amazing story truly begins.
A House in the Sky recounts in harrowing, sometimes excruciating detail Lindhout's fifteen months in captivity. Lindhout and co-author Corbett offer access inside the psyche and innermost thoughts of someone held captive, often under horrific conditions and subject to constant physical, verbal and sexual abuse. That some of her guards are adolescent Somali militants becomes central to the narrative, as Lindhout attempts to understand them with the larger goal of convincing them to release her or at least, treat her like a human being. The young militants and their adult overseers cherry-pick verses from the Koran to rationalize and justify their reprehensible acts in much the same way as the religious right in this country misrepresents and misinterprets the Bible. The treatment she receives raises the question of how people can be so inhumane to their fellow humans, but Lindhout and Corbett also acknowledge the impact that generations of violent civil-war and poverty have had upon her captors, many of whom are war orphans.
Special praise is due to Corbett who co-authors this remarkable narrative so deftly that you never sense her writerly presence. How she accomplishes this is a question sure to be raised when she and Ms. Lindhout visit the Portland, Maine, Public Library (as part of an extensive tour) on Sept. 13th at 6:30 p.m. to read from and discuss a book that is both vitally important, an aesthetic triumph and a testament to the human will to survive and to forgive. It is a book and an event not to be missed.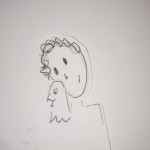 [Bill Lundgren is a writer and blogger, also a bookseller at Longfellow Books in Portland, Maine ("A Fiercely Independent Community Bookstore").  He keeps a bird named Ruby, and teaches at Southern Maine Community College.  He is now in possession of a new hip.]