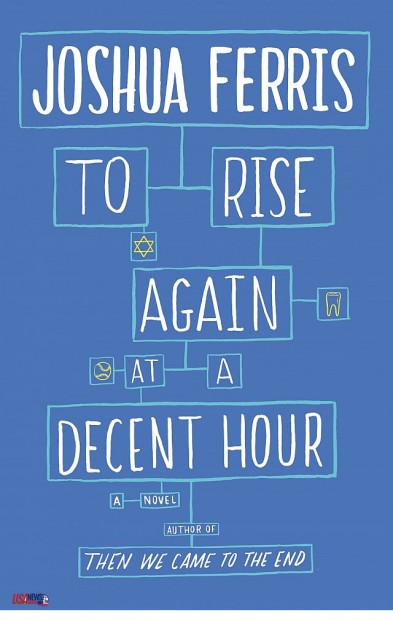 In a quirky, maddening and compellingly captivating body of work, Joshua Ferris portrays the existential angst of modern life. His tone is a sometimes frantic high-wire dance reminiscent of a synergistic mix of the Coen brothers and Dostoyevsky. Yet always, despite the sometimes implausible details of his narratives, Ferris is urging us to consider our plight: what is the meaning of existence in a world that seems bereft of meaning?
His latest novel, To Rise Again At A Decent Hour brings us the story of Paul O'Rourke, a workaholic dentist with an aversion to social media, except for the iPhone that he checks obsessively and a deep love for the Red Sox that has been compromised by the team's recent string of championships. Oh and did I mention that he NEVER watches the 6th inning? Paul has an office staff comprised of the incredibly efficient born-again Christian office-manager Betsy Convoy and Connie, Paul's former girlfriend, an aspiring poet who seems to mostly fill out the little cards reminding patients of their next appointment. Paul works constantly, mostly it seems to deny the yawning chasm of emptiness that defines his life. He tried golf: "For two months one summer, I thought golf could be everything. For the rest of my life, I thought, I'll put all my energy into golf, all of my spare time, all my passion, and that's what I did, for two months, until I realized that I could put all my energy into golf, all my passion, for the rest of my life. I don't think I've ever been so depressed. The last ball I putted circled the hole, and the rimming impression it made as it dropped was that of my small life draining into the abyss."
Paul's selective disdain for technology runs headlong into Betsy's and Connie's insistence that he should use social media to publicize his dental practice. Imagine his surprise then, when one day up pops a website, a Facebook page and a Twitter account, all in the name of Paul C. O'Rouke, DDS. The curious thing is that nobody knows that his middle initial is C. And the story unspools to become curiouser and curiouser. Along the way we are treated to digressions on everything from people's obsession with hand moisturizer to the history of Judaism to the frailty of amorous love and the impossibility of privacy in a world consumed with self-promotion and transparency.
And despite his maddening eccentricities, you will become enamored of Paul O'Rourke and cheer for him to find meaning amid the banality of modern life.  Because you just might see a bit of yourself in this latest, fascinating Joshua Ferris character.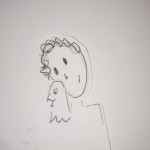 [Bill Lundgren is a writer and blogger, also a bookseller at Longfellow Books in Portland, Maine ("A Fiercely Independent Community Bookstore").  He keeps a bird named Ruby, and teaches at Southern Maine Community College.]