Comments Off

on Lundgren's Book Lounge: "The Story I Want to Tell," by The Telling Room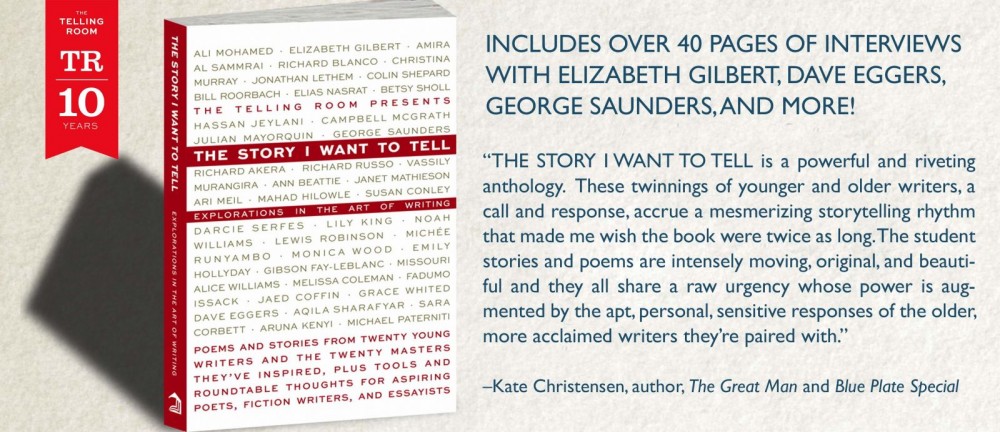 Shortly after moving to Portland over a decade ago in an attempt to escape the maw of the Big City that was alternately invigorating and trying to devour me, a friend introduced me to Susan Conley. At the time Susan, along with fellow writers Sara Corbett and Mike Paterniti, was in the early stages of creating a non-profit to support student writers in the Portland immigrant community and beyond, with an eye towards publication as a way to raise the stakes for the writers and the collective consciousness of their readers. Having worked extensively with student-generated publications in the NYC public school system, I was aware of both the potential and the limitations of such initiatives… it seems that many readers and critics find the work of student-writers to be endearing and empowering and yet not worthy of consideration as 'serious' literature.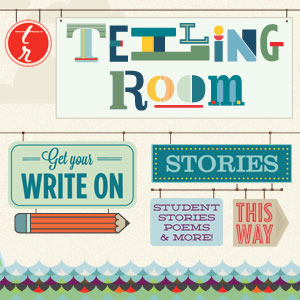 The newest publication by The Telling Room, the non-profit that resulted from the fruit of Susan and Sara and Mike's labors, will hopefully put the lie to that myopic perception. The Story I Want To Tell: Explorations in the Art of Storytelling is a collaborative endeavor between student writers and established authors… except these are not your ordinary run-of-the-mill authors. Check this list: Elizabeth Gilbert, Jonathan Lethem, Rick Russo, Monica Wood, George Saunders, Lily King, Melissa Coleman, Dave Eggers, Ann Beattie, Lewis Robinson, Bill Roorbach, Richard Blanco, along with the three aforementioned Telling Room founders and you have a group of the best and the brightest in contemporary American literature. But what is most revealing about this collaboration is that the student writers, whose earlier pieces inspired responses from the established authors, more than hold their own. The work of the students is literature that deserves to be read and judged on its merits and not limited by the cloying classification of the 'student writing genre.'
As Pulitzer-winning author Russo pointed out in an interview, "I think most young people don't realize they have a story to tell, and I think that's particularly true of kids who come from other cultures or kids who do not have… money or privilege in their background… In fact they have some of the most important stories to tell. These are stories the rest of the world needs to hear."
The format of this powerful volume, with descriptions of the writing process and interviews with the the mentor-authors and writing prompts designed to spark the creative juices of even the most reticent student-writer, makes it the perfect gift for the young writer or teacher on your holiday gift list. It will entertain, inspire and broaden your view of humanity and of literature.
See The Story I want to Tell video here.  Featuring Elysia Roorbach, as Girl Reading with Dad.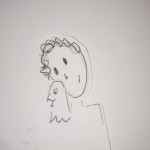 [Bill Lundgren is a writer and blogger, also a bookseller at Longfellow Books in Portland, Maine ("A Fiercely Independent Community Bookstore").  He keeps a bird named Ruby, and teaches at Southern Maine Community College.]