Sep 26
Comments Off

on Lundgren's Book Lounge: "The Maid's Version," by Daniel Woodrell
Daniel Woodrell is a writer's writer, the kind of literary artist that too frequently in a culture driven by the whims of publishers interested only in the next big thing, might quietly churn out unnoticed masterpieces. Fortunately Woodrell was rescued from a lifetime of being praised mostly by his fellow writers and literary juries, when his novel Winter's Bone was adapted for the screen and won widespread praise at the Cannes Film Festival and was nominated for four Academy Awards. And now he has shared with us another small masterpiece, The Maid's Version.
T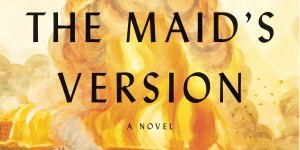 elling the tale of a 1929 dance hall explosion that killed 42 people, Woodrell re-creates the culture of the southern Ozarks that is every bit as singular and paradoxically, as universal, as Faulkner's Yoknapatawpha County. Steeped in the vernacular of Old Testament prose, Woodrell's vision is mythical and timeless and apocalyptic. One reviewer spoke of the tantalizing frustration of reviewing a book where she wanted to quote nearly every line. Sample this: "She was tall and thin and pale as a cloud that might be parted by a jaundiced thought." Or this: "Ruby DeGreer didn't mind breaking hearts, but she liked them to shatter cooly, with no ugly scenes of departure where an arm got twisted behind her back by a crying man, or her many failings and damp habits were made specific in words shouted out an open window… She'd part from them one by one as the men grew too complicated with their appetites and plans or her dance card became too full with the newly smitten…"
It is Ruby who swirls at the heart of this story. Her termination of an affair with the town banker precipitates a downward series of events, made all the more painful as both lovers realize too late that their connection is far more than a mere fleeting dalliance. Woodrell seems to be suggesting that human tragedy is an inevitable outcome of human foolishness. We make our way through the world too often heedless of the consequences of our actions until all that is left is to shovel up the ashes and wonder at what might have been. Valid or not, few writers articulate such prospective truths with the staggering power and literary brilliance of Daniel Woodrell.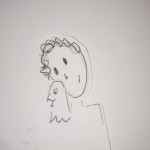 [Bill Lundgren is a writer and blogger, also a bookseller at Longfellow Books in Portland, Maine ("A Fiercely Independent Community Bookstore").  He keeps a bird named Ruby, and teaches at Southern Maine Community College.  He is now in possession of a new hip.]