Mar 28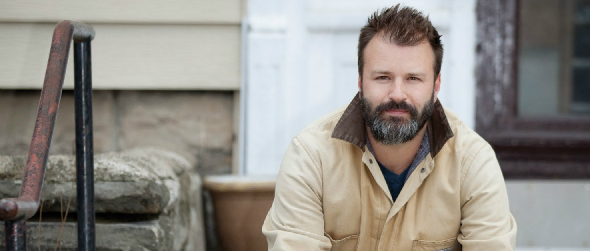 Sometimes it's hard to discern why a piece of literature resonates so deeply. In the case of Shotgun Lovesongs by Nickolas Butler I'm still unsure… is it the way that Butler so perfectly and evocatively depicts the culture of small-town Wisconsin, where I was born and raised and spent the first three decades of my life? Might it be the clear narrative connection with the musician known as Bon Iver, whose music has been haunting me since I first heard it? Or maybe it's simply the breathtaking storytelling talent of first time novelist Butler?
Truly the main character in Shotgun Lovesongs is the sublime landscape of the upper midwest and Wisconsin. Reading the author's descriptions of this land I know so well, I was reminded of John Steinbeck's observation in Travels With Charley that the dells (from the French dalles or narrows) of the Wisconsin River, was as beautiful as any place he had ever been. Butler uses this enchanting land as backdrop to his tale of the friendships between five characters who have known one another since they were children. Some have left, like Kip who becomes a wildly successful commodities trader in Chicago or Ronny, lured by the siren call of the rodeo or Lee, the world famous musician. Hank and Beth have remained, rooted to the land and the farm passed down to Hank through his family. And now the five have reunited for Kip's wedding in Little Wing their childhood home.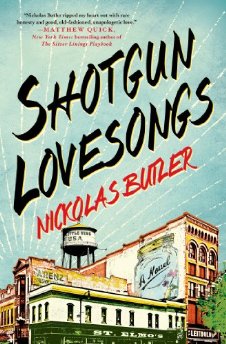 What ensues is a moving meditation on friendship and the ties that bind people together in small towns. Though Butler can sometimes accurately be accused of crossing the line into maudlin, his novel is carried along by his insightful and discerning eye and his descriptive prowess. When Lee returns to Little Wing after a failed relationship, he muses, "I live here. I have chosen to live here, because life seems real to me here. Authentic, genuine–I don't know, viable… Here, time unspools itself  slowly, moments divvied out like some truly decadent dessert that we savor."
The story of Lee's creation of the album that made him famous, tracks so closely with the story of Justin Vernon (Bon Iver) and the creation of his breakthrough album, For Emma Forever Ago, that we might suspect Butler of dissembling when he says that it's 'not a one on one thing.' But in an interview Butler explained, "I say that the book was inspired by Justin Vernon, but I want to be careful to say I haven't seen him in 18 years. We went to high school together. But I don't want to make the relationship seem like something that it's not. The thing is… in Eau Claire, there was just no example for succeeding in the arts before he made it. To have known somebody as a teenager, and then see them experience a wonderful kind of success that you know they worked really, really hard for just gave me a huge amount of confidence to move forward and try to be a writer."
Wherever Butler found his inspiration, he has indeed succeeded in becoming a writer. Shotgun Lovesongs is a remarkable debut.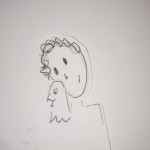 [Bill Lundgren is a writer and blogger, also a bookseller at Longfellow Books in Portland, Maine ("A Fiercely Independent Community Bookstore").  He keeps a bird named Ruby, and teaches at Southern Maine Community College.]