Apr 18
Comments Off

on Lundgren's Book Lounge: My Number-One All-Time Favorite Novel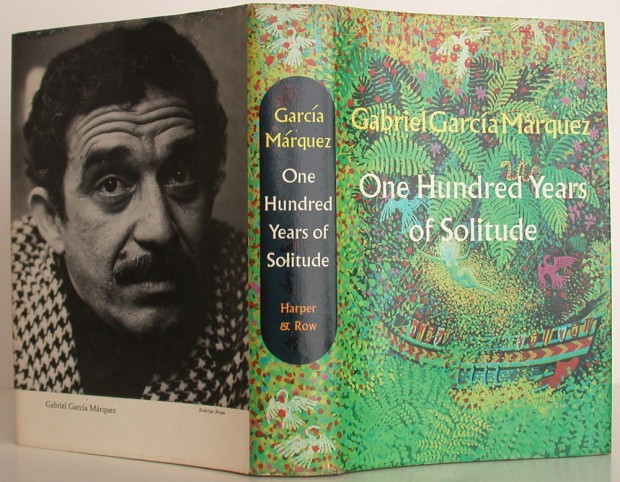 .
I remember the first time I read One Hundred Years of Solitude as though it happened yesterday. I was a young man living in Madison, Wisconsin and after closing the final pages of this perfect circle of a novel I went out into the rainy streets and wandered in a state of wonderment through a mist that persisted till dawn. I understood instinctively that everything was different now, everything was changed, both in my life and in the world of literature.
The book burst upon the international literary scene like a bomb. In his legendary and oft-repeated review in the NY Times, John Leonard announced Garcia Marquez's arrival: "You emerge from this marvelous novel as if from a dream, the mind on fire." What Garcia Marquez, who died last Thursday at the age of 87, accomplished in One Hundred Years of Solitude and subsequent works including The Autumn of the Patriarch and Love in the Time of Cholera, was to give voice to a Latin America culture that understood that the dead are always among us and the past, present and future are intermingled in ways that perhaps are forever incomprehensible to the meager tools of human perception. Garcia Marquez did not blur the line between the fantastic world of our dreams and the "reality" of waking, he obliterated that line completely. The genre that he and other Latin American authors pioneered came to be known as 'magical realism' (a term that Garcia Marquez disliked intensely), but in fact it was simply a more expansive way of looking at the world, a perception steadfast in its refusal to dismiss the mysterious and the unexplainable simply because those things make the experts and the scientists uneasy. His novels blessed us with fantastical events like all-night rains of yellow blossoms and a collective village-wide amnesia and a young woman so miraculously beautiful that one day she simply ascends upward and out of the earthly realm. Or a revolutionary leader who leads and loses 32 insurrections, eventually retiring to his workshop to craft tiny gold fishes and master the art of invisibility.
Sometimes (often?) an author is unaware of the full breadth of what they are accomplishing even as they write. Garcia Marquez has said that he wrote One Hundred Years in three weeks in a fevered state. After it was published the author became a national celebrity, a rock star in a way that would be impossible in an illiterate country like the United States. He was a Nobel Prize winner but he was also of the common man, because he was re-telling their stories with an honesty that had rarely found it's way into print before. Writer Ron Arias describes riding a bus in Caracas one day shortly after Cien Anos de Soledad was published:
"…two women who looked like secretaries on their lunch break were laughing over certain episodes (in the book). I joined in; then it seemed half the bus did. This was in 1969 and it was the year's best-seller. Everyone who had read it was bringing up his or her favorite character, and we were all howling together. The book… had struck a common chord with us all, since historically we had all come from Macondo… we all had a tio (uncle) or two in a revolution, and I'm sure there were people in our lives chasing more than butterflies."
Rest in peace Gabo and thank you for reminding us always of the joy to be gleaned in the sometimes inexplicable adventures that fill up our days.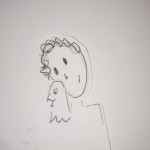 [Bill Lundgren is a writer and blogger, also a bookseller at Longfellow Books in Portland, Maine ("A Fiercely Independent Community Bookstore").  He keeps a bird named Ruby, and teaches at Southern Maine Community College.]