Jan 20
Guest contributor:
Lia Pupura
Comments Off

on Letter to my Representative by Lia Purpura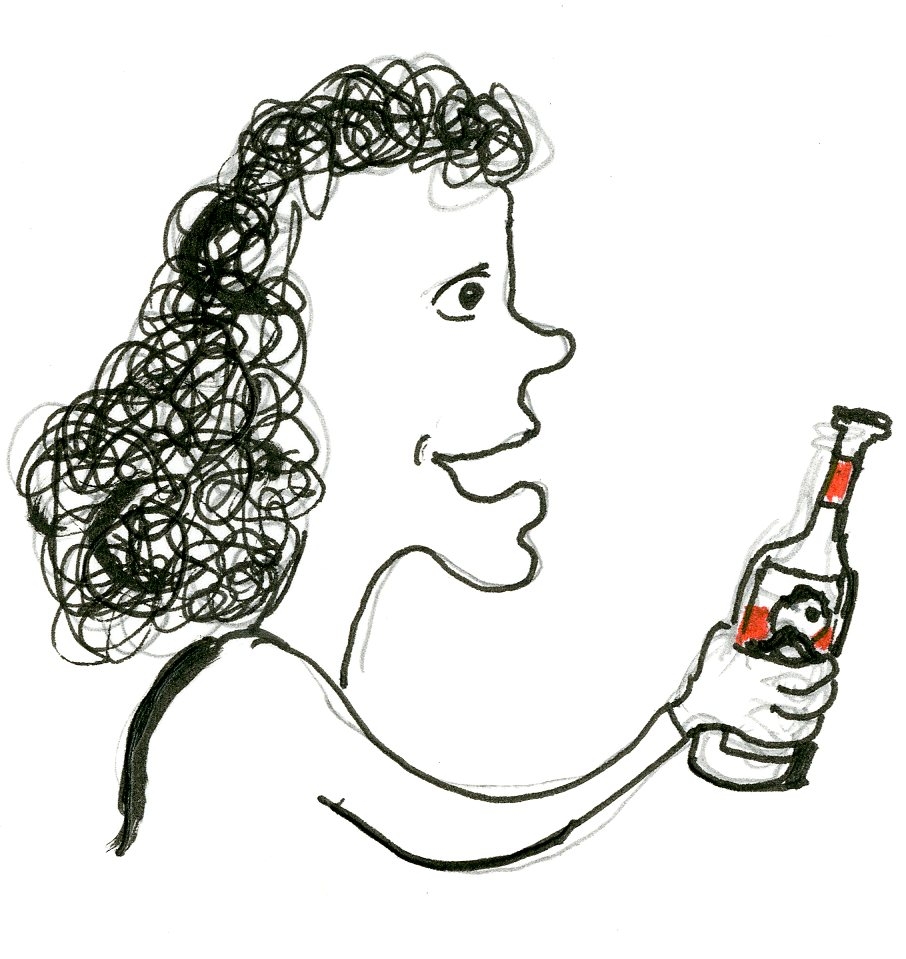 We are very proud to have Lia Purpura join us as our guest poster.  She is the author of seven books of essays, poems and translations.  Check out her latest book, Rough Likeness, which prompted Philip Lopate to say:  "Lia Purpura is at the forefront of the New Essay, and this latest book (her best) takes us much closer into the rough terrain of her quirky mind than she has ever gone before. The surprises and insights keep coming."
Take it away, Lia:
Letter to My Representative: An Essay
Dear Representative,
Letters are so rare these days, and I believe we are sorely missing what they allow – a chance to feel oneself the sole subject of another's attention.
Here's the scene I've wanted to tell someone like you about for three years now. I had just finished watching Al Gore's film, "An Inconvenient Truth" in a church fellowship hall in Iowa City. It was well advertised and the room was full – students, professors, artist, writers, townspeople of all ages had gathered on this snowy evening.
There was a discussion after the film, and I remember being awash in images, and overwhelmed. (Strange, but the scene that's most alive to me now is Al Gore riding a cherry picker up to point out stuff on his giant graphs – as if to emphasize both the enormity of the news, and his willingness to be made small by it).  I'm not very good in group discussions; they show me to be more anxious than I want to admit. I'm always beating back waves of too-rapidly associating thoughts, annoyed at my inability to lob a single, cleanly chisled comment. I envy those whose natural large-group rhythm allows them to converse with ease.  But I stayed, because the need to talk with others felt so urgent it superceded my small concerns.  The film left me feeling small, scared, ill-equipped, irresponsible, completely without resources and proper context for the crisis-sized issues at hand, and the talk was helping a great deal.
The conversation cycled from practicalities (what can we do) to laments (what have we done) and back again. I added some thoughts, some affirmations/elaborations of others' ideas. All the while, the conversation was punctuated by the insistent commentary of an older man — let's call him Jim – who thought the film too dramatic  ("c'mon, the environment's not so bad, just yesterday I was walking in the woods behind my house and saw a red-tailed hawk. . ."), out of proportion ("his stats are skewed – it's still minus 4 out there, isn't it?"), defensive ("Gore's politically motivated, hasn't gotten over his defeat"). The group in the hall had been doing a lot of work to ignore, reroute, half-answer Jim, when finally, one woman his age (75? 80?) stilled the room by asking him  respectfully, attentively, seriously: "Why can't you believe this, Jim?" And then he was quiet. The quiet hummed on for a socially long time.  What filled the space of a pause so extended? Some kind of excavation was happening. You could hear the scrape of very heavy machinery grinding, shifting, moving boulders, junk, dirt, the detritus of a crumbled opinion aside. You could feel a new path taking shape. His voice was mild when he spoke now and wholly without assertion, defense, or anger.
"Because" he said, "it hurts too much."
I remember this scrap from Dickinson came to me: ". . . The Stilllness in the Room/Was like the Stillness in the Air –/Between the Heaves of Storm."
I remember thinking that this moment seemed like exactly the kind of revelation one should experience in a church. And that we provided exactly the kind of witnessing such a revelation deserved, words of understanding, a collective, murmuring gratitude for his willingness to speak. People put their arms around his shoulders as we left.
I hope this might be useful to you.
I'm writing to let you know that I witnessed someone change. I want to write it to you who might be able to make better, wider, use of this moment than I can. Because the circumstances surrounding the moment and every moment hence – the reversals of damage we need to undertake, the awareness we need to promote, the habits we all need to change, the laws we need to create and abide by – are dire, maybe you, in your capacity as a public person can do something else, something more with this moment. Maybe you can use it to advance your work, clarify a point, strategize, bring yourself back to a calm center after a particularly bad day.
Buff  the story up, punctuate and dramatize for presenation, as needed. Know that it's an accurate report. Trust that I've got it right, the pause, the stillness in the air, the change that happened for us all, because a stubborn man broke open in the presence of others. I believe the stillness you'll create in order to receive this will inform your day. I believe – or I wouldn't write you at all – that it will leave a stain, an atmosphere, for you as it has for me, though the incident itself was small.
Letters are nearly extinct these days, because other modes are more effective (faster, briefer) and other elements (facts, negotiations, logistics) define so much of what passes between us. But even one letter might preserve the traditions I know to be restorative: the space reserved for composing. The little moment of faith when the letter's dropped into the unlikely dark of a mailbox on a street corner. And on the other end, the receiving of the letter, repairing to a private space with a drink, with a snack, near a window, in a comfortable chair. The ritual of slicing open the flap, the sensation of unfolding the pages, flattening the creases. Reading the opening few lines, catching the very first whiff of another's presence.  Mine. Anyone's.
I'm trying here to preserve a space, into which this moment, Jim's moment, can extend – a moment which itself seemed the kind of realization one might come to in a letter,  but which he came to very publicly. And since I'm not much good publicly, and am more adept at studying, as Virginia Woolf called them, "moments of being," I wanted to pass this on to you.
We all have to do what we can, each in our way.
I wish this could be more.
Sincerely
Lia Purpura is the author of seven collections of essays, poems and translations, most recently, Rough Likeness (essays, Sarabande Books, January 2012). Her awards include Finalist for the National Book Critics Circle Award (for the essay collection On Looking), NEA and Fulbright Fellowships, three Pushcart prizes, work in Best American Essays, 2011, the AWP Award in Nonfiction, and the Beatrice Hawley award in Poetry.  Recent work appears in Agni, Field, The Georgia Review, Orion, The New Republic, The New Yorker, The Paris Review, and elsewhere.  She is Writer in Residence at Loyola University, Baltimore, MD and teaches in the Rainier Writing Workshop MFA Program.