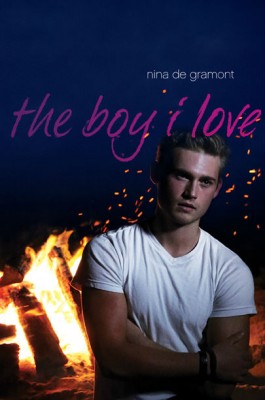 My wife, Nina de Gramont, celebrated the release of her new young adult novel yesterday, The Boy I Love, and celebrates her birthday today. The presents have been pouring in in the form of great reviews and blogs. This one came yesterday from Booklist:
The Boy I Love.
de Gramont, Nina (Author)
Sep 2014. 288 p. Atheneum, hardcover, $17.99. (9781442480568).
The day Wren Piner saw the alligator in the river by her North Carolina home seemed to change
everything, and overnight she became famous in her small town. After she begins a new friendship with gorgeous Tim Greenlaw, things fall quickly and completely apart with her best friend, Allie. But just as Wren is convinced that she is falling in love with Tim, he reveals a surprising secret, changing their relationship forever. This fresh and surprising novel has much to offer. The well-drawn characters realistically and believably negotiate difficult life transitions, deal with prejudice and bigotry, and suffer the inevitable emotional pain that comes with falling in love and growing up. Wren might be more confident and self-assured than most teens, but her straight-shooting personality is refreshing and well served by the conversational narrative directly addressed to the reader. Overly heavy foreshadowing detracts from what could have been a suspenseful climactic scene, but Wren's engaging and inspiring story speaks to the social and economic issues many teens face today. Highly recommended for contemporary
realistic fiction readers.
— Summer Hayes
So today's bad advice is good: read Nina's latest!