Here is "Going Deep," my essay on gannets (not ultimate) that just came out in the August issue of Audubon: http://mag.audubon.org/articles/birds/going-deep
Great photo by Andrew Parkinson. In fact, try to take a look at the print issue if you can, to see more of his great shots.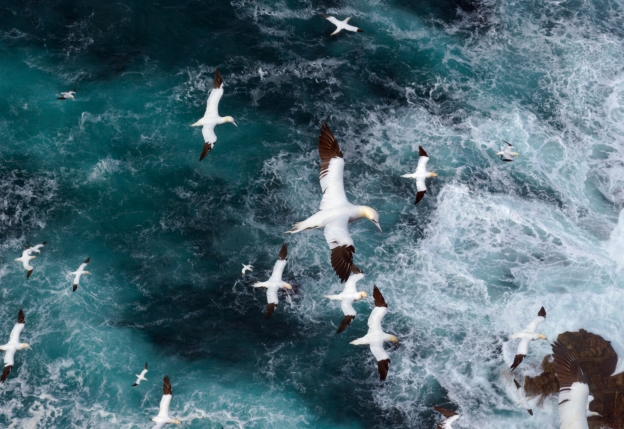 See more of Andrew Parkison's shots of gannets HERE.