May 18
Guest contributor:
Debora Black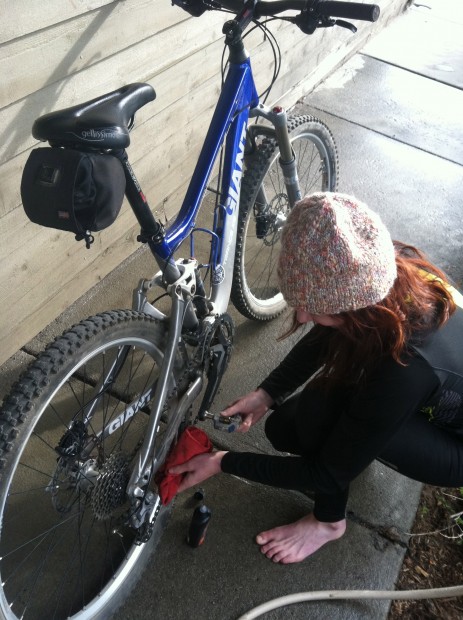 It's such a pretty day , and I just finished biking.  Using my mountain bike on the roads–lots of climbing–good conditioning for the upcoming.  Was lots of crisp air and sweat and breathing until my mind let go and there was a huge outpouring of ideas and decisions and simple joy.  Everything feels right on the inside, and I know I can bring the outside around.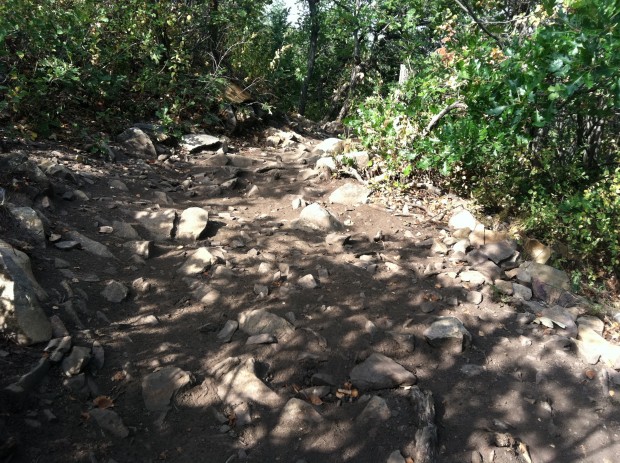 The trails are still drying out, and Gretchen (she's in charge of "Bike Town USA" might be a self-appointed position) is up in the mountains chasing all of us early birds off the trails.  She is a regular Hitler up there, and I don't know how she does it, but you'll be riding along and suddenly there's Gretchen, knobby, scarred-up knees and long stringy hair, leaping out from behind a big bush of scrub oak or a giant boulder, everywhere at once!  And what a rant!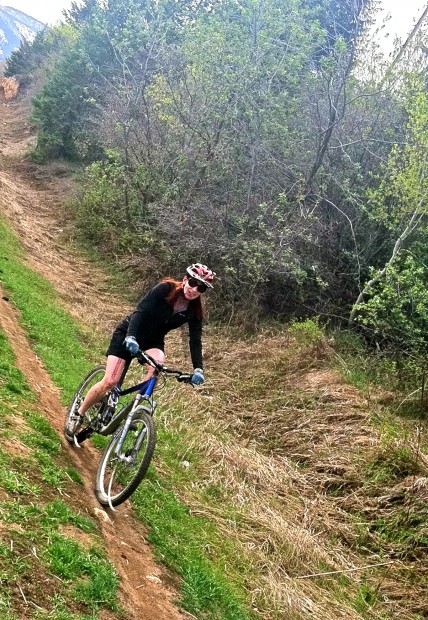 I like her though.  She and her husband cut a lot of the trails and she tends them through the spring, so I guess she has certain rights to boss everyone around.  Still, I'm going up tomorrow, I'll stick to the lower stuff where it is dry, I'll go early before Gretchen gets out of bed! HAH!