What a strange week. The theme has been one. As in one-armed and one-balled.  
            On the same week that I published a post about the one-armed explorer and Western visionary John Wesley Powell, I have been rendered temporarily one-armed myself, for all practical purposes, by a biking accident falling off this bridge: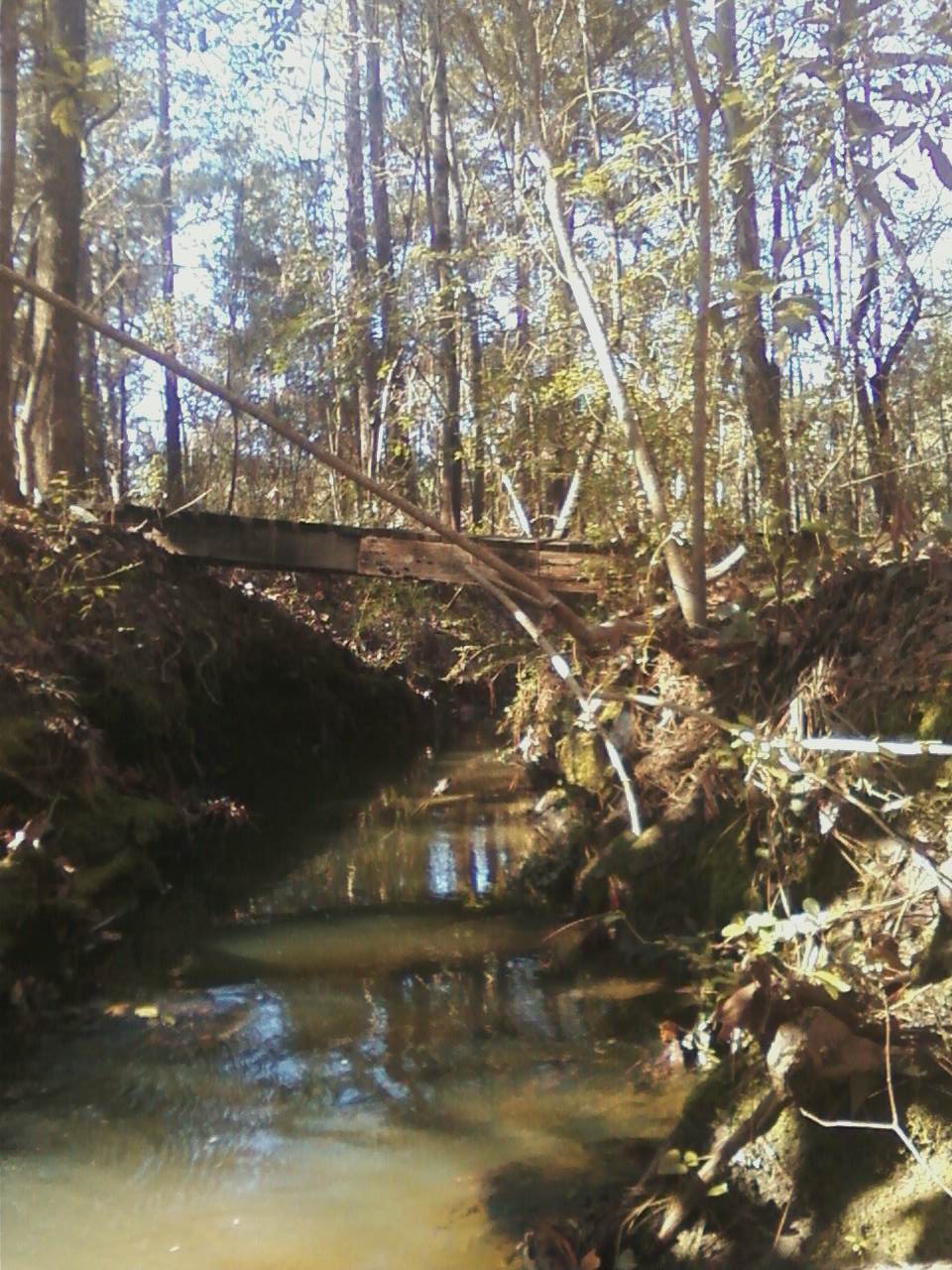 And while I ended up taking drugs (Oxycodone) because of biking, I spent three of my more coherent hours of the last 48 watching my fellow testicular cancer survivor talk to Oprah about drugs and bikes. I will admit that I was one of the suckers who saw in his life an inspirational story, not a great lie created and sustained by a bullying, lying sociopath. (More on this soon as I digest it.  For now see The Last Testicular Hero and The Meaning of Lance [the latter essay is pretty embarrassing now]) 
            Last night I woke up around three and sat straight up and yelled "You idiot!" It wasn't Lance I was addressing but the impulsive, immature 51-year old writer who decided on Thursday, flush with exercise and the full sunshine of a 75 degree winter day, to cross the rickety wooden bridge he never crosses. Halfway across I remembered why, and lost my nerve. I tried to get my feet down but my bike shoes just skittered across the wooden planks. I had enough time, as I arced toward the ground to think "I'm probably going to die now" and the hit I took on my head when landing did nothing to alter that opinion as I waited for the darkness. Really. It felt like someone had taken a full swing with a baseball bat at my head. Thank god for helmets. The darkness did not come, to my true surprise. Usually I never see anyone in those woods but that day a student, a biology major named Clay, happened to be wandering through and helped me get the bike out to the road and hung with me as we waited for the ambulance. 
            I thought I was past shit like this. Apparently not. I have no neat wisdom to pass out to wrap this up, and after all who wants wisdom dispensed from a 51 year old who acts 25? I've got books to write, a daughter to father, a wife to love. Idiot indeed.  I feel like crap and I deserve to. How's that for a moral?
         On the plus side, at least I didn't recently flip over an ATV. Oh, wait…..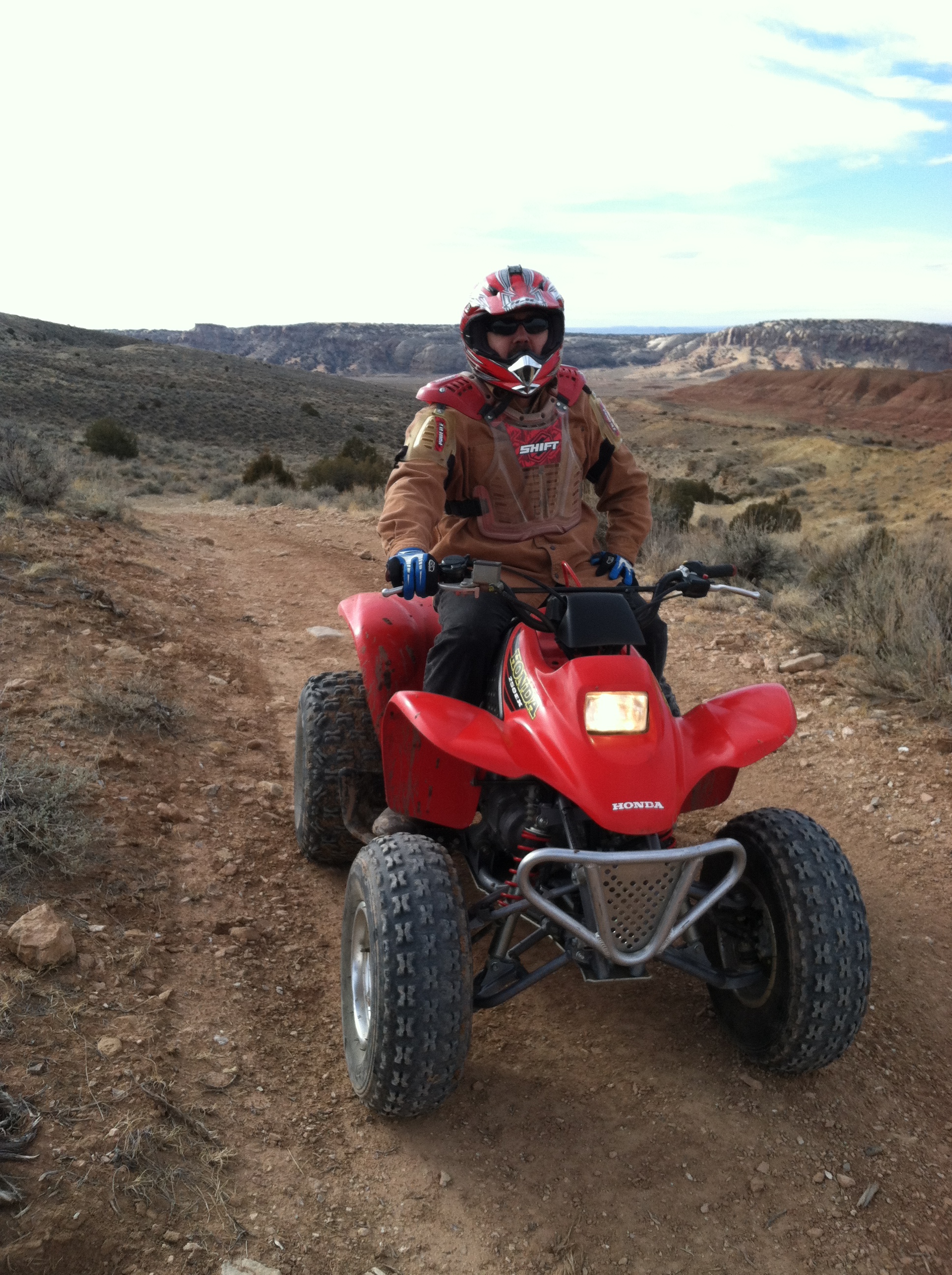 P.S. Worried about my noggin and shoulder, I was happily surprised that my legs went unscratched.  At least I thought so until last night's shower….