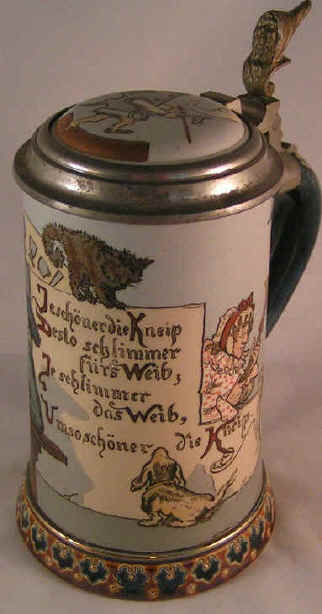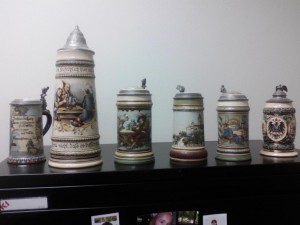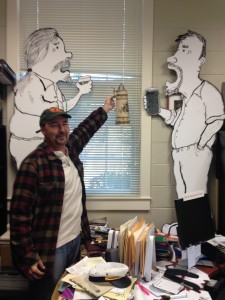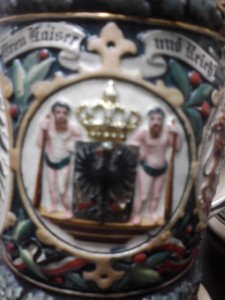 This Thanksgiving my mother gave me my father's beer steins.  Didn't get the full family story but because it makes for a snappy Bill and Dave's title let's say they belonged to my great-great grandmother Gertrude. One of my grad students here, Toni Blackwell Willis, looked up the translations for the German inscriptions, which are pretty funny. Like this one for the top stein above:
Je schöner die Kneip,
desto schlimmer für's Weib.
Je schlimmer das Weib,
um so schöner die Kneip.
The nicer the tavern,
the worse it is for the wife.
The worse the wife,
so much nicer is the tavern.                                        Earliest known cartoon of Bill and Dave
And a final translation:
 
Gut essen und trinken
ist besser dem schminken!
Good eating and drinking
is better than using makeup!
 
Translation: Roy De Selms