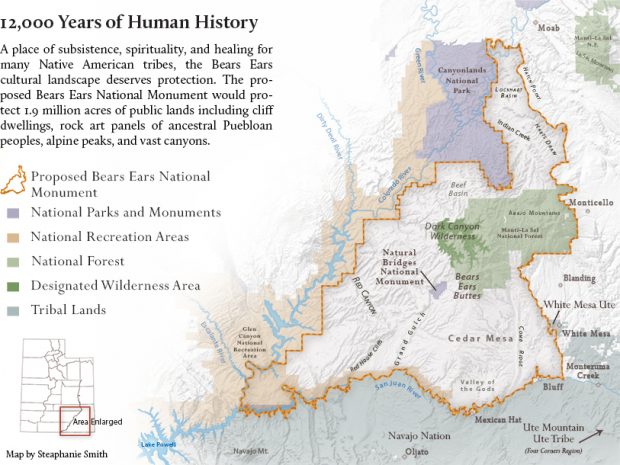 In one of his last acts as President, Barack Obama created the Bears Ears National Monument, preserving more than 2000 square miles of land, land that not incidentally includes my favorite campsite of all time, in southeastern Utah. To which I say: yes! Who knows how long it will take the coming Bozo squad to try and overturn this, as well as the Antiquities Act itself, but for now let's raise a glass and celebrate something good. At last.
In saving this land of twisting stone and desert, Obama has, of course, been part of a political tradition, one most famously exercised by Teddy Roosevelt, of preserving land when leaving office. But there was another tradition at play here, a literary one.  The tradition began with none other than Wallace Stegner. In 1955 Stegner, in an effort to stop the building of a dam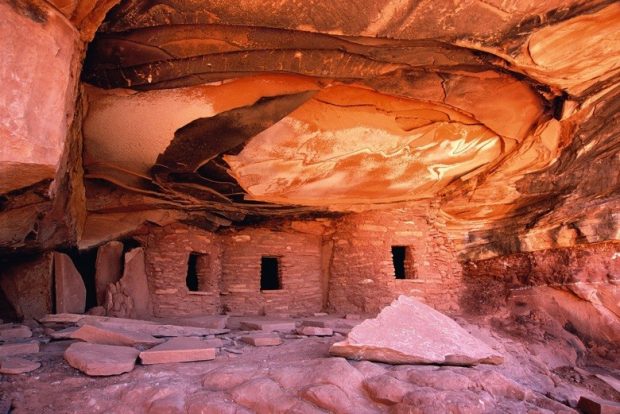 in Colorado's Dinosaur National Monument, edited a book that described the wonders that would be lost if the dam were built. Working with the publisher Alfred Knopf, who contributed an essay, Stegner organized and edited the contributors' work and the photographs, wrote his own essay and introduction, and pulled This Is Dinosaur together in two short months, pushed by the urgency of the moment. Stegner wrote in his unpublished autobiography: "That little book, distributed to every member of Congress, had a part in stopping the Upper Colorado River Storage Project in its tracks, and in uniting the previously dispersed and weak environmental organizations into a political force that by the 1970s was formidable. It also confirmed in me an environmental activism that has taken precedence over every interest except writing since that time, and has sometimes taken over the writing too."
It would not be going too far to say that that first fight, and victory, provided a template for the battles to come, and the use of This is Dinosaur as a tool for lobbying was part of that template, one that would be continued and refined over the next decades. Forty years later, in 1995, Terry Tempest Williams and Utah writer and photographer Stephen Trimble put together Testimony: Writers Speak on Behalf of Utah Wilderness, an anthology of the work of twenty writers whose purpose was to help preserve 1.9 million acres of land in southern Utah. Just as with This Is Dinosaur, the book was distributed to every member of Congress. It was part of the effort that led to the creation of the Grand Staircase-Escalante National Monument. At the monument's dedication on September 18, 1996, President Bill Clinton held up the book and said, "This made a difference."
With Bears Ears, Steve Trimble once again took up the fight. He teamed up with Kirsten Allen of Torrey House Press to create an (almost) instant anthology about Bears Ears called Red Rock Testimony. Like its predecessors, it was distributed to Congress, agency heads and the President. There is a very real chance that it too made a difference.
I'll paste a list of all the book's contributors below. If you are interested in Bears Ears here are some key articles:
List of writers who contributed to the original Testimony, edited by Stephen Trimble and Terry Tempest Williams:
Stephen Trimble, Terry Tempest Williams, Rick Bass, Olive Ghiselin, Brewster Ghiselin, William Kittredge, Barry Lopez, Thomas Lyon, John McPhee, Ellen Meloy, N. Scott Momaday, Margaret E. Murie, Gary Paul Nabhan, Richard Shelton, Karen Shepherd, Donald Snow, Mark Strand, T. H. Watkins, Ann Weiler Walka, Charles Wilkinson, and Ann Zwinger.