Jul 01
I've just returned from a multi-city book tour. There were happy meetings and reunions, great Q&A sessions, bookstores converted to speakeasies, and at the last stop, a basket of champagne and strawberries from my publisher. I enjoy posting photos from readings and cities I visit to support those who support me–the towns, the bookstores, the reviewers, and the people–but I always hesitate before hitting "upload" because there are quite a few writers out there still trying to find an agent, facing rejection, and unable to get a publisher. This is the exact arrested state of publishing misery in which I resided for nearly a decade, and while I was happy for others and their success, on bad days, seeing it felt like lemon juice in a paper cut.
So, to counterbalance all of the "happy-happy", and to illustrate that publishing is not all speakeasies and chocolate covered strawberries, I'm going to post excerpts from some of the negative reviews I've gotten along the way. These statements are what I think of every single day when I sit down to write. They reinforce the demon in my head that tells me I'm not worthy. They haunt me with every revision, every book proposal, and every public or private sharing of my work.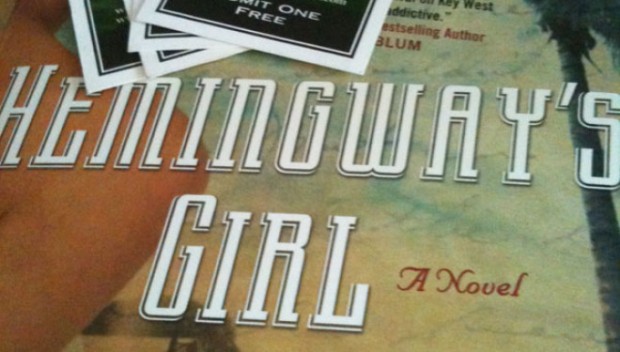 Hemingway said that if you believe the good reviews, you have to believe the bad. He also ripped off his shirt at a fancy dinner and punched a critic who called his overt masculinity a mask, hiding his true nature. I don't advocate punching critics, but I won't say that I haven't fantasized about it.
In a sick way, I do think it is just as important to have negative feedback as it is to have the wonderful reviews that so many of you have given. I treasure the positive, and they are the sweet balm I need after what you're about to see, but we need to be reminded that published art is for the public and doesn't totally belong to us once we send it into the world.
After reading this, I don't want any of you to comment with, "No, no, you're work is lovely!" If you have the cajones to share some of your own bad reviews, do it. If you have a favorite bad review of mine, mention it. If you'd like to silently read and shake your head, go for it. Just remember at whatever stage of the publishing process you reside, it is always, always hard. Every day you have a handful of good and a handful of bad. It is an emotional roller coaster at every stretch, so make sure you fasten your big-girl pants for the ride.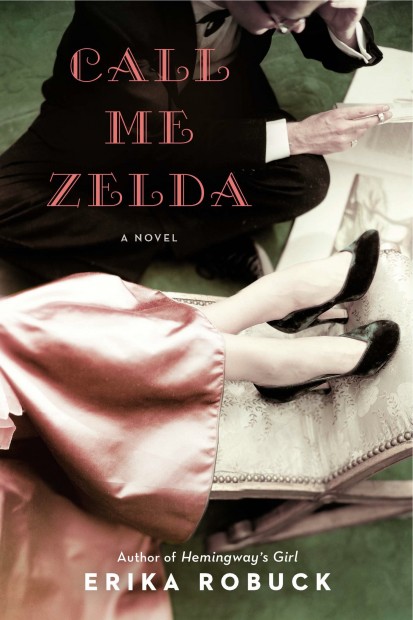 Without further ado…
Hemingway's Girl:
• "[E]ven the dramatic arrival to the Florida Keys of a horrific fact-based 1935 hurricane can't save Erika Robuck's clichéd plot and soggy prose. Time to let poor Papa rest in peace."
• "In "Hemingway's Girl", the story is predictable and not very entertaining; even Hemingway 's character fails. It's a quick read and asks little of its readers. Hemingway would hate it."
• "[I]t was nauseatingly lovey and cheesy at times, and not compelling to read."
• "Grooooooaaaan. Chick lit dressed up as historical fiction." (**This is my favorite. I want it made into a sign to hang in my office.)
Call Me Zelda:
• "It was for me a mistake to read Erika Robuck's CALL ME ZELDA after having read [THE OTHER ZELDA NOVEL]."
• "This is not a serious treatment of mental illness or of the tragedy of Zelda Fitzgerald. It's cozy wish-fulfillment, the ultimate expression of Robuck's desire to fix her subject."
• "[T]his book was just Dull, capital-D dull. Maybe two capitals: DDull."
• "CALL ME ZELDA is the sort of novel that is enjoyed by ladies who want a somewhat romantic story to pass the time while enjoying a good cup of coffee."
Now, if you'll excuse me, I need a good cup of coffee…with something strong in it.
Ouch.
Erika Robuck self-published her first novel, RECEIVE ME FALLING. Her novel, HEMINGWAY'S GIRL (NAL/Penguin), was a Target Emerging Author Pick, a Vero Beach Bestseller, and has sold in two foreign markets to date. Her new novel, CALL ME ZELDA (NAL/Penguin), was released on May 7, and made the Southern Independent Booksellers Bestseller list.  Erika writes about and reviews historical fiction at her blog, Muse, and is a contributor to fiction blog, Writer Unboxed. She is also a member of the Historical Novel Society, Hemingway Society, and the Edna St. Vincent Millay Society.