Comments Off

on Empty Nest Syndrome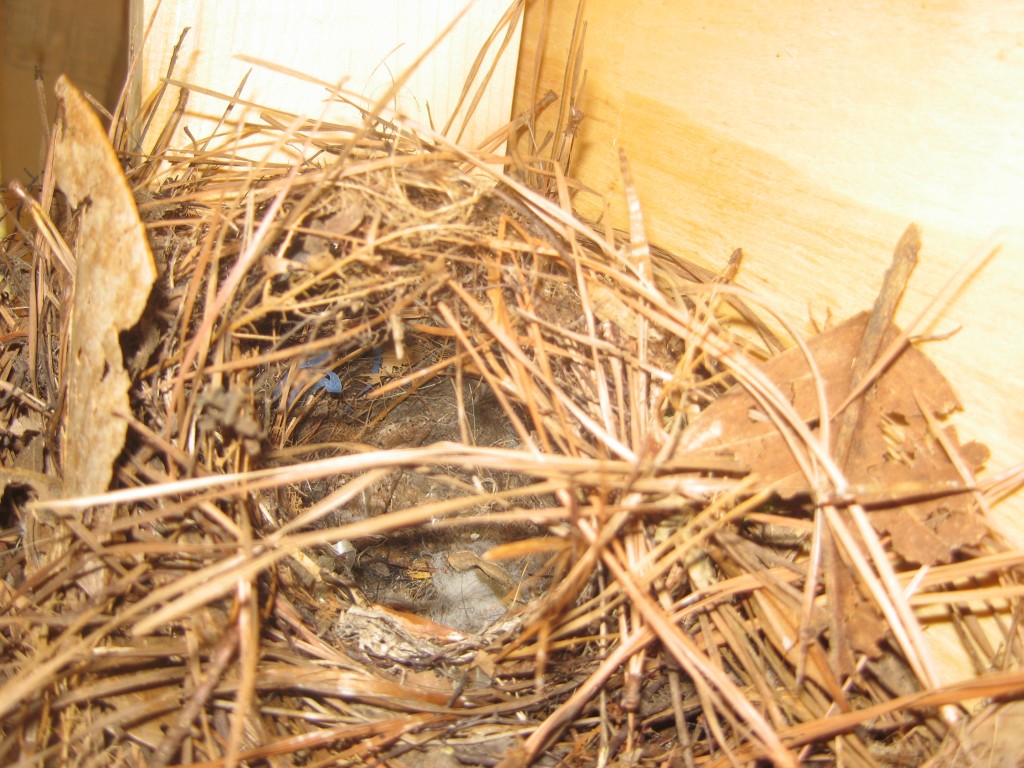 That was quick.
Wrens we barely knew thee.  After two weeks of begging, and feeding, and begging, and feeding….they're gone.  Just like that.  I thought I saw one of the little fellows flying off two days ago, but when I checked the nest they were still there.  I was watching rapid-fire feedings like this:
Or this:
Or this:
Both the male and female were coming in under and over the screen door, with worms and insects, and trying to sate the insatiable kids…..
And then yesterday we saw what you see in the photo above.
Some bird crap on the ground where they had made their escape.  I went back later hoping that they'd come back for the night.  But they were really gone.  I'm used to ospreys who return to the nest after they can fly.  Apparently not Carolina Wrens.
We are a little sad, but happy for the wrens.
A picture of where the nest was in the shack: