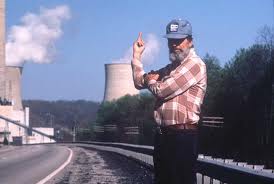 I have a new essay in Orion, adapted from my forthcoming book, ALL THE WILD THAT REMAINS. (April 2015.)
It includes these sentences:
"As acting editor of the University of New Mexico's literary magazine, The Thunderbird, Ed Abbey decides to print an issue with a cover emblazoned with the words: 'Man will not be free until the last king is strangled with the entrails of the last priest!' The quote is from Diderot, but Abbey thinks it funnier to attribute the words to Louisa May Alcott."
Funny guy, that Abbey.
You can read the whole piece in Orion HERE.
I will start posting more short sections of the book as we get closer to publication. The idea is to get you, yes you, to buy it.