Sep 05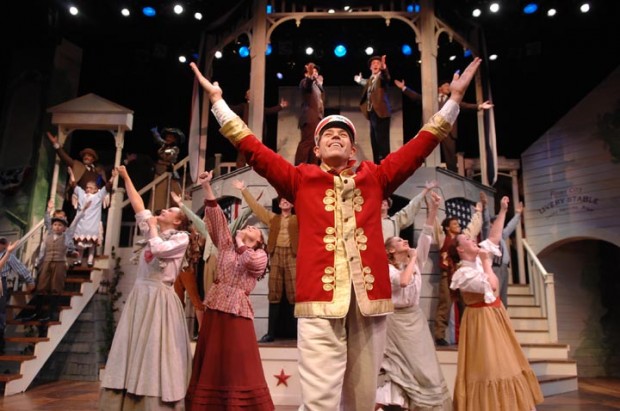 Your job as a writer is making sentences. 
Most of your time will be spent making sentences in your head.
In your head.
Did no one ever tell you this?
—Verlyn Klinkenborg, from Several Short Sentences About Writing
.
In his intense little essay http://opinionator.blogs.nytimes.com/2012/08/13/where-do-sentences-come-from/ August 13 in The New York Times promoting his new book, Several Short Sentences About Writing, Veryln Klinkenborg clears his throat for three paragraphs, takes a swipe at American education, and unveils how beginners might learn to write. He's a stylist I admire, so I drew near.
His essay start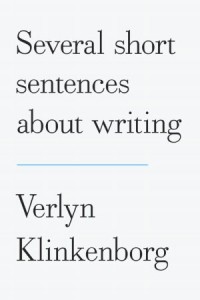 s in the fourth paragraph when he remarks on the chatter inside human heads. Here's an idea, he says, give your mind some work: memorize a little poetry or prose: "Then play those passages over and over again in your memory. You now have in your head something that is identifiably 'language,' not merely thoughts that somehow seem unlinguistic."
Check. The next step:
Now try turning a thought into a sentence. This is harder than it seems because first you have to find a thought. They may seem scarce because nothing in your education has suggested that your thoughts are worth paying attention to. Again and again I see in students, no matter how sophisticated they are, a fear of the dark, cavernous place called the mind. They turn to it as though it were a mailbox. They take a quick peek, find it empty and walk away.
How many people want to think? Surely some do learn in school. (Having since read his book, I see that his beef goes beyond institutions to mediocrity, conformity, and burdensome toe-the-line societal messages.) Others who need to think train themselves. Seven years ago when I wrote a book for the first time one of my epiphanies was that writing is difficult because it's concentrated thought. Sustained focused thinking isn't easy because it's seldom needed in daily life.
He continues with his think-system advice for baby writers (of any age, naturally):
Because you're writing nothing down, it may seem as though you're not writing at all. But you're building confidence, an assurance that when you're in the place where sentences come from—deep in the intermingling of thought and words—you're in a place where good things usually happen. . . .
I'm repeatedly asked how I write, what my 'process' is. My answer is simple: I think patiently, trying out sentences in my head. That is the root of it. What happens on paper or at the keyboard is only distantly connected. The virtue of working this way is that circumstances — time, place, tools—make no difference whatsoever. All I need is my head. All I need is the moments I have.
Reading this, I thought of what a fiction writer told me last winter: don't confuse typing with writing. His writing—the imagining of scenes—happens the day and night before he goes to the keyboard. Now comes Klinkenborg to recommend essentially the same thing for nonfiction. There's obvious merit in it, though we all get words on the page differently. Still, if Tiger Woods can rebuild his winning swing (at least twice), can't a writer learn a new process? Verlyn's, perchance?
I've noticed that my writing goes better when I reflect the night before about what's next and when I quit the next day knowing where to resume. I've also noticed that in the process of working on a piece I naturally do what he suggests, think up sentences. Or, rather, find sentences arising. Isn't that why writers take walks? Or for that matter, showers?
Earlier this summer I heard Joe Blair, author of the celebrated memoir By the Iowa Sea, tell an NPR interviewer that he had to learn a new writing method because he has only one hour a day free. He's a heating-cooling contractor, as well as a husband and father. But he can think as he drives around, and he can ponder some at night. Blair, a graduate of the Iowa Writer's Workshop, types like blue blazes during his allotted hour. I wonder if he polishes as he goes or abjures it like that fiction writer, or just doesn't have the time (but more on that later, per Klinkenborg's contrary view).
So, to review. Trust your mind and use it. Give it work. Train yourself to think and write away from the keyboard.
#
Klinkenborg on what he calls "the genre of the sentence":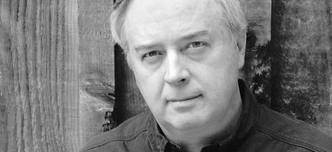 One by one, each sentence takes the stage.
It says the very thing it comes into existence to say.
Then it leaves the stage.
It doesn't help the next one up or the previous one
down.
It doesn't wave to its friends in the audience
Or pause to be acknowledged or applauded.
It doesn't talk about what it's saying.
It simply says its piece and leaves the stage.
—Several Short Sentences About Writing
.
Six years ago, in August 2006, during an MFA residency at Goucher College, Baltimore, I was dispatched to fetch Klinkenborg from his hotel. He was silent, riding in my van. Then on campus he mounted a stage and began speaking on "The Genre of the Sentence." No deferential joke or aw shucks warmup. He stared into the dim auditorium and lobbed oracular commandments: "Don't believe what others believe"; "Look for gaps between sentences, paragraphs."
He disdained sentence fragments, semicolons, and transitions. Oh, and workshopping. Was it my imagination that the hall's temperature dropped ten degrees? He resembled a dyspeptic owl. Across the top row of seats, perched like crows, the teachers glared down at him. In between them and him, the students, fresh from their workshops, perked up. What's with this guy?
"I had been thinking about writing about nonfiction," he said. "I have written several hundred short sentences about writing, now a book. I'm very pragmatic. How do you get the work done, make the sentences? What do you think about when you make sentences?"
I might have read Making Hay by then. I hadn't yet gotten to two of his later books, now among my favorite works, his collection of New York Times columns The Rural Life and his novel Timothy; or, Notes of an Abject Reptile. The latter is written from the point of view of a turtle owned by Gilbert White, the eighteenth-century British naturalist and minister. White had such a captive tortoise, an object of his study and speculation. Timothy is a feat of research (Klinkenborg drew on White's journals), imagination, and prose style.
The precepts Klinkenborg aired that day seem to form the core of his new book:
• "Writing is thinking. It is hard. You must learn to think yourself. Go think.  The more you do, you can remember what you thought about. Writers fail as writers because they fail to think. The literature that's great is a product of thought and choices."
• "Notice what interests you. Most people have no idea. Care about what you care about. Being a writer is a perpetual act of self-authorization. Authority is ultimately something the reader holds. But vital."
• "The sentence is the basis of your art. Think, make sentences, and revise. Rhythm is everything, first and last. Talking is natural, writing is not. It takes years of work. 'Flow' is not real and leads to loss of confidence. It is hard work and does not flow. Write short sentences. Let each sentence carry a small quantity of information. See Orwell: Write so clearly you can see what you have not said."
• "You need a technical knowledge of grammar and syntax. Your writing is your responsibility. You are your first and only editor. You are responsible for etymology. You will need to look up nearly every word for a while. Proofread a piece with a paper under each line. Have someone read your piece to you."
• "Chronology is a trap. It's not natural; our own interior world is not chronological. Always resist chronology. Narrative is very hard. Very rare, even in novels. Be the narrator. Endings are not hard. Readers—all people—are used to endings."
• "Writing is to offer your testimony on the nature of existence. It's a moral act. Cleverness is its own punishment. Your job is to testify."
I've returned to these notes and others I took that day. Some of his statements mystify—"The architecture of neutral space is larger for a whole book"; or, actually, "Don't believe what others believe"—but mostly I find his notions inspiring or at least bracing.
Klinkenborg writes and offers rules of thumb in the vast "plain" writing tradition named by Annie Dillard in Living by Fiction: prose like a pane of glass to see the world clearly; the writer submissive to the world and his subject. Plain writing has carried the day for now. "Fine" writers, more rhetorical, draw attention to themselves. A recent virtuoso fine performance—dare I say clever?—is [sic]: A Memoir, by Joshua Cody. Most people work in the middle, observes Dillard.
Not Verlyn Klinkenborg. Not so much. Like Dillard he's a plain stylist working the edge of the continuum.
Like everyone, he universalizes what works for him. He's polished his crotchets into smooth hard pebbles. Unlike everyone, he's a thinker, a noticer, and a maker of successful sentences.
Sometimes, not often enough, I ask myself, WWVD?
#
"You'll make long sentences again, but they'll be short sentences at heart," writes Verlyn Klinkenborg in Several Short Sentences About Writing. Is that wise and poetic or opaque and unhelpful? This passage from Klinkenborg's in The Rural Life, 2003, may show what he means:
The Fourth of July steals over a small town daydreaming the summer away. A young boy rides his bicycle in a serpentine pattern down the middle of a dusty street. Blue sky divides a broken pavement of clouds. The road out of town seems to stretch farther than usual before it fades out of sight between fields of corn or soybeans, alfalfa, or cotton. Near a railroad siding, the silence of noon is broken by the sound of a mechanic's hammer ringing against steel in the darkness of a repair shop. An old horse sleeps in a small corral behind the drive-in. The mail fails to arrive. A firecracker goes off in the alley.
It's hard to believe that such towns still exist. Harder still to realize how many of them there are, once you leave behind the cities and the suburbs and the unincorporated sprawl and break out into the open. But in those towns the Fourth seems to come into its own, whether it's a hamlet like Texas, Ohio, little more than a bait shop on the north bank of the Maumee River, or a place like Lander, Wyoming, where the Fourth goes off like the crack of doom.
Here and everywhere in this book Klinkenborg showcases his spare declarative chops. Just when you think he's risking syntactical repetition, he shifts. (As he says in Several Short Sentences About Writing, "Variation [in length and in structure] is the life of prose . . .")
My wife gave me The Rural Life, and I avoided reading it for a year or two. I assumed it was another of those "I-live-on-a-farm-and-grew-a-tomato—aren't I cute?" books. How mistaken I was. The book is organized by months, a new chapter for each. His activities and observations are shaped by the seasons. There's a pleasurable lack of connective tissue; sometimes we gather that he's traveled with his horses from the East, where he lives on a farm, to the West, where he rides and looks.
He's in high reporter mode, his beat anywhere humans and nature intersect. There's a somber, wistful meditation on America's 1969 manned lunar landing. The Rural Life is no Norman Rockwell portrait: he views America as venal towards the land and rural folk. He employs metaphors and words that emotionally characterize: a berry is "mordant pink," headlights cast a "nullifying glare," a "predatory" snow falls "clumsily," and another is "fox-deep." His vignettes are precise, the result of looking at nature closely and of looking things up, the types of clouds and the parts of plants:
Along every road, every path, a fringe of opulent grasses grew, ligules shading into lacquered purple, blades into the blue of dusk, awns into an almost roanlike coloration. In the waste clearings grew foxtail barley—supple, iridescent. Sagebrush rose along the fence lines in sharp-scented thunderheads. South of Sheridan, near Ucross, the hayfields are edged with sloughs, and in uncut pastures, yellow-headed blackbirds hovered momentarily before settling onto grass heads that dipped slowly beneath their weight. A buckskin horse at liberty in one of the unmowed fields showed only his back and ears, an island of contentment.
From the time the dew dried in midmorning until full dark, the windrowers moved across the fields, following the curves of the creek bottoms and the sidehills, laying the grass out in narrow rows like the isobars on a weather map. The balers followed once the grass had dried, and for a few days birds gathered on the tops of the round bales lying in the fields, looking out over a terrain that had lost much of its softness.
One might call his writing in The Rural Life not just declarative and spare but lyrical and shyly romantic. We use terms like lyrical loosely. What I presume we mean is prose about the world's beauty in which we sense the writer's feelings: grass blades that carry the "blue of dusk" and how harvest changes a hayfield from soft to bristly. And it's romantic to say a town "daydreams the summer away." Yet we assume or intuit emotion and outlook and personality from what's on the page. Klinkenborg doesn't tell you what he's feeling or ask you to share it; overt emotion is restrained. So is his persona—like Joan Didion whom he admires, he's cool. He bares his intellect, not his soul. But the content and the shape of his prose say something else is going on, too, in a way reminiscent of Ernest Hemingway's short stories. In all that buried feeling, a love for the green earth.
You may wonder, Who notices what he notices? How can I? His periodic columns in the Times are surprisingly diverse; in some of them his persona is warmer. Appreciations of John Updike and Jacob Riis and David Foster Wallace and John Lennon—and Michael Jackson and J.K. Rowling. Meditations on e-reading and iTunes and writing on computers and overly polite female student writers—and Jim Morrison and Brian Wilson. Thoughtful and generous, his concise essays are models of precision, of how to distill an elixir from the slurry that overflows your ever-noticing heart. (You can search for his essays on the Times site by typing in his name. Hours can pass . . .)
Like all good writing, his makes you want to be more awake. Not just to write better but to live better. How to foster this quality of mind, the writing mind, lies at the heart of Several Short Sentences About Writing. As the epigraphs I've used show, his writing advice is presented like poetry. Technically it is poetry because he's controlling the length of his lines. This compulsively readable declarative poem runs for 149 of the book's 204 pages, the balance being examples of prose, good and bad, and concise commentary. Here are some of his gnomic stanzas that interested me:
If you notice something, it's because it's important.
But what you notice depends on what you allow yourself to notice,
And that depends on what you feel authorized, permitted to notice
In a world where we're trained to disregard our perceptions. . . .
Is it possible to practice noticing?
I think so.
But I also think it requires a suspension of yearning
And a pause in the desire to be pouring something out of yourself.
Noticing is about letting yourself out into the world,
Rather than siphoning the world into you
In order to transmute it into words.
#
The longer the sentence, the less it's able to imply,
And writing by implication should be one of your goals.
Implication is almost nonexistent in the prose that surrounds you
#
Try making prose with a poetic seriousness about its tools—
Rhythm, twists of language, the capacity to show the reader
What lies beyond expression,
But with the gaits of prose and a plainness in reserve
That poetry rarely possesses, an exalted plainness.
.

Implication seems to be an aspect of writing that's hardly ever discussed. Eudora Welty commented on it in One Writer's Beginnings, discussing one of her stories, about a girl who learns in painting to frame scenes with her hands, only to see unwelcome reality thereby intrude. Welty writes, "The frame through which I viewed the world changed too, with time. Greater than scene, I came to see, is situation. Greater than situation is implication." (Lee Martin has an astute recent post http://leemartinauthor.com/blog/2012/08/taking-care-at-the-end-the-art-of-misdirection/ on his blog about implication.)
As with any advice, in the crucible of your practice you must test the utility for yourself of  Klinkenborg's opinions—he calls them "conclusions, not assumptions." But he urges wariness about all dogma, even his. Contrary to so many process-based writing theorists, including the influential Peter Elbow, he says the creative and critical functions occur simultaneously. Elbow calls writing this way "the dangerous method" because it invokes the mind's editor at the same time as it asks for creation.
Klinkenborg isn't buying it:
Revise at the point of composition.
Compose at the point of revision.
Accept no provisional sentences.
Make no drafts
And no draft sentences.
Bring the sentence you're working on as close to its final state as you can
Before you write it down and after.
Do the same for the next sentence
And right on through to the end.
Think of composition and revision as the same thing,
Different versions of thinking,
Philosophically indistinguishable.
Or as he said at Goucher College:
The critical and creative mind are not separate. I never write drafts. I write one good sentence to another. All writing is revision. The last piece you delete is the part you've been trying to save. You have no idea where you are going. I want to hear the voice of discovery. Writing is not cobbling things together. Every moment is an act of discovery.
[Richard Gilbert is writing a memoir about operating a sheep farm in Appalachian Ohio for a decade. An excerpt, "Wild Ducks," is forthcoming in River Teeth. His blog, Narrative, explores issues in nonfiction:  http://richardgilbert.me/]