Jan 22
Guest contributor:
John Lane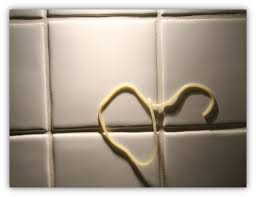 I wandered into the Hub City Book Shop here in Spartanburg, South Carolina, and saw a young friend. He's a poet but, unlike me, he's still eligible for the Yale Younger Poet's Prize. For me that landmark for poets is nineteen years in the rear view mirror, but my friend's got a little under a decade to go until the magic 40-year-old cutoff for the Yale series.
      I asked him how he was doing with his first book manuscript. It's been through various incarnations, and we've talked about it a time or two in the years he's been in town.
       He's one of the few pure poets I know. He's living the life, teaching adjunct at about three schools, working in the book shop, reading James Merrill at the checkout counter when the traffic dies down, making notes in the margins of his books, and scrawling looping lines of blank verse in a daily journal.
       "Ah, the manuscript," he said. "It's finally out with a friend. I'm looking for a little more feedback before I pull the trigger with a few big contests."
     "Hey," I said. "You've got to move on with this one; you've got to get it out there and solicit some reactions, learn from a few rejections."
      "I know, man," he said, "but I have this big hope that that thing can be really, really good, and I don't want to send it out too soon. I'm making it better, one poem at a time. Every time I add a new poem and take out an old one I keep thinking, Hey, maybe there's another weak one I can extract later."
      "Pull the trigger," I said. "Throw the damn noodle at the wall."
       "Yeah man, see if something sticks," he said, laughing, and went back to reading The Changing Light at Sandover.
        As I walked away I admit I was thinking he didn't mean it, and the next time I saw him he'd still be holding out. I'm not even sure if his poetry pasta's in the hot water yet. It might not even be out of the box.
       I lived a lot like my young poet friend when I was in my thirties, hand to mouth, reading one beloved book after another, nursing big literary dreams. I held down odd jobs with Charlottesville's literary firmament swirling about me. I wrote and rewrote my manuscript. I held out hopes that I was Keats reincarnated, and like a late Romantic, I did my part to burn out and not to rust.
      I don't know much about the ambitions of young poets today and that's why I like to quiz my friend on the business side of his poetry practice. Maybe the point of not pulling the trigger and submitting the book is that for his generation, there is more to lose. Maybe it's easier to get called out or turned down for failing at an ambitious formal poem. Maybe the odds are slimmer today. When I was submitting my first manuscript in the late 1970s and early 1980s there were ten or so contests, a similar number of university and commercial presses. There were fewer small presses than today. There were twenty MFA programs like the one I was in at Virginia. Now there are hundreds. Maybe I'm wrong but there seemed to be more fluidity to the scene back then—after all, it wasn't very long post-Beat, post-Black Mountain, post-New Critics, post-Agrarian. The poetry genome had a lot of sub-species ranging over the landscape.
      But like my poet friend, I remember how hard it was for me to get it right, and when I finally did start sending my first poetry book manuscript in, I had to take a lot of rejection. Every year I tried the Yale Prize, the National Poetry Series, the Walt Whitman Award and a few other presses. I made the finals of the contests a few times, and I'm still disappointed I never won. I know this sounds maudlin, but I've even admitted to close literary friends that once my first book, As the World Around us Sleeps, was finally published in 1992 by Briarpatch, a Southern small press (when I was two years shy of the 40-year Yale cut-off), I felt like I'd raised a child to attend the Ivy League and in the end, the only acceptance was to the local community college.
       Maybe that's part of what my friend is trying to avoid, diminished expectations further down the line. Maybe he's afraid that after working so hard and long on his first book, the manner of publication will end up disappointing him and he'll never have a chance to do it over.
        Our work is very different, and it's not just generational. His sensibility is formal and he works and reworks lines and line breaks. He scans and counts and calculates. Mine's still all about the image and sound. I work for days on constellations of images, metaphors, but still have little interest in reading or writing anything but free verse. I came of age as a poet in the 1970s and never wrote a formal poem. He's been in love with that formal sound forever.
       I don't know what they teach them in MFA and Phd programs about success these days. When I look at what we used to call "the little magazines," or scan the first book prizes, their poetry solar system seems so far away I'd need the Hubble orbiting telescope to help me pick it out. I go to presentations at AWP by panels of young poets and wander lost in the hallways afterward. Poets I haven't heard of much less read are often ringing in my head, uncertain of the songs I hear rising from the clearings out on their edge of these new poetry territories. It's the way Neanderthals must have felt when the first bands of Homo sapiens wandered up their river valleys. Your Neanderthal tool kits and your forms of communication seemed fine, but there are these slender young kids in the view with strange styles of chipped stone and a foreign sounds.
        All this said, I hope my friend soon tosses the noodle soon and it sticks. I think, as Goethe said, there's genius to boldness, and sooner or later you've just got to let it go. I'd rather see my young poet friend be Oedipus, making choice after choice and discovering later they were wrong, than Hamlet, never acting, endlessly asking, "to be or not to be."
       So that's my bad advice: if you've been working on something forever, get it out there. Toss the noodle at the wall and see what sticks.