Apr 02
Guest contributor:
Debora Black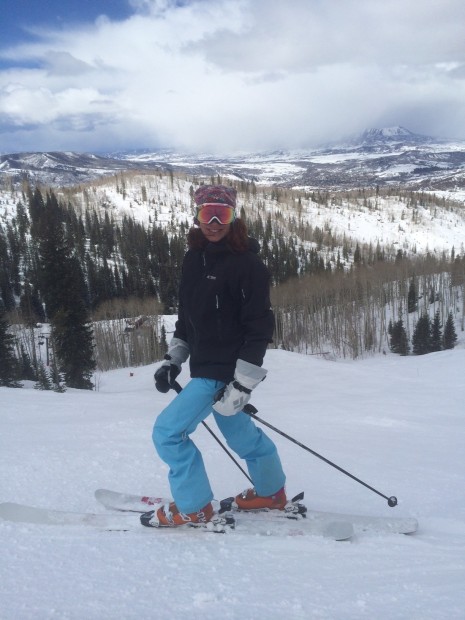 Speaking of Flannery O'Connor, someone I once knew actually met her, and not only that, spoke with her.
It might have been about 1960, for my acquaintance was a college student at the time.  He had gone to a reading or some sort of literary talk and, terrified to meet the writer, he willed himself to remain in the line of people approaching her.  Trembling he was, the closer he came.  After all, it was she, The Flannery, The Queen of the South, known as much for a terse sensibility as a turn of phrase.  He struggled over what he would say to this great one, and was still discarding ideas when he all too soon found himself face to face with her.  She was accurate to the photographs.  Tightly curled hair.  Winged spectacles.  Sharp eyes.  The complete Flannery.  Rattled, he opened his mouth and heard these words come out I want to be a writer.  He was, of course, immediately mortified.  How could he?  Never a published word, in fact he had hardly put pen to paper really.  His eyes went wide at his mistake.  He could have fallen at her feet in his despair.   But it was too late.  The writer's face went to stone.  The sharp in her eyes sharpened.  Her lips barely moved, but she said, very distinctly, Is that so.  Not a question.  Dismissed!  And that was the end of that.
Well, since my own writing doubts were the point of our discussion, I was horrified by his story.  I gasped.  I asked my acquaintance How could she be so cold?  How could she be so lacking in empathy?  This was dream-crushing stuff, here.  In the middle of my creative writing program, I did not take this lightly and thought on the entire incident from time to time.
About two years ago it finally came to me, and it is all quite simple, and yet for the person who says I want to be a writer, it might take years to get.  For me, ten, and it went like this:
I said I want to be a writer, so I moved to the mountains and spent hours and hours hiking into the landscape.  I was intensely involved with my surround and learned the particulars of the trails and the particulars of the tracks and droppings of the wildlife.
I said I want to be a writer, so I became the director of an art gallery and studied all the nuances regarding the works of some the best oil painters of the West.  I honed my selling skills and placed dozens of paintings.  I even developed an art collection by trading my commissions for paintings (clever girl).
I said I want to be a writer, so I skied almost every day and took clinics and got a ski instructor certification.  I put all my practice to good use, and now I can ski through the half-pipe (minus the tricks), I can elicit oohs and ahs as I fly by other skiers, I can dart through the moguls, and keep up (sort of) with a former Olympian with whom I sometimes ski
I said I want to be a writer, so I started teaching again, this time at the local college, and devoted countless hours to helping my students become better and stronger and more successful in their individual pursuits.
I said I want to be a writer, so I renovated my condo, I adopted four dogs and a cat, I did some traveling, and I invested myself in a sexy relationship with a sexy man.  Whew!
But where was the writing?  Oh.  Hmm.  Where did I put all of that, I wondered.  And I started looking.  The filing cabinet, yes, there was some.  Under the bed, more.  Stuffed between books on the shelves, inside a dust-covered box, among the almost empty pages of this and that forgotten journal.  I collected all of my pages together and…tatters, my friends, tatters.
And what to do now?  I flung myself across the beautiful wood floors that I had helped to lay and had a good weep in the style of southern heroines, But I just wanted to be a writer I sobbed to my animals, the only creatures likely to listen by this time.  I gave some thought to Flannery O'Connor, her singular greatness (enough to rattle any wanna be to pieces) and her indifferent pronouncement.  Fuck Flannery O'Connor I said.  Fuck that pasty-faced bitch!  And then I did what no one else could do for me or keep me from doing, one phrase and then the next, until my first new piece was complete.  And then I began again.  Because, you see, I finally got what she'd said.
As for my acquaintance, he had gotten it much sooner than I.  He had risen long ago from the ashes of that day and carried on by writing and publishing his own fine collection of books.  Is that so'd right on into greatness, the difference between wanting and being having been made explicit.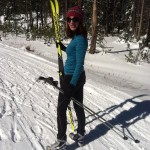 Debora Black is a writer and athlete living in Steamboat Springs, CO.