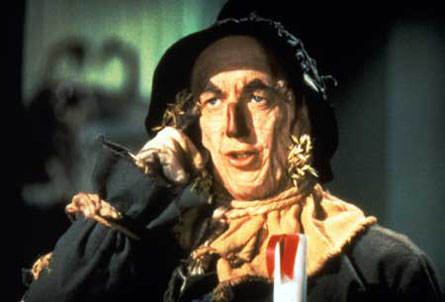 One thing I've noticed about good writers, even the most demotic, even the most seemingly down to earth and simple-hearted, even (god help us), the raving right wingers: they're pretty smart.  So that's this week's bad advice for writers: Don't be stupid.
#
For example, don't have the phrase "legs akimbo" in the first paragraph (or any other paragraph) of your short story, as a fellow hoping to work with me in private study recently did.   Because if you use the phrase "legs akimbo" in the first paragraph of your submission, I will stop reading.
Don't walk up to me at a conference with my latest book in hand and say (as an earnest conference attendee did last summer): "How much did you pay to have this published?"
And don't follow that up by telling me how much you paid to have your book published: a pretty penny, I know.
Don't think your Amazon ranking is important.
And don't use the Amazon ranking of one of my lesser titles as part of your introduction of me at a reading you are paying me a lot to give: like, I don't know, 1,293,546.
Do know what "remaindered" means, and don't congratulate me on finding one of my books on the "remainders" table out in front of Aphidistra Books in Chicago, a great store.
Don't put a picture of yourself posing with a lion in the packet with your novel.
Don't title that novel "Daze and Confused in the Savannah (Not the One in Georgia)."
Don't take Amazon up on their scan anything in your independent bookstore and then buy it from us online and we'll give you five bucks scam.  Five bucks?  Seriously?  You'd take that to help kill off your local bookstore?  What else will you do for five bucks?  Because I've got five bucks right here.
Don't ask me at a reading in Wyoming how much I paid Philip Lopate for his incredibly kind blurb on Writing Life Stories.
Don't think that you have to pay for blurbs (except in shame while asking, and gratitude later).
Don't come cocking up to me at the Cape Cod Writers Conference six or seven years ago and say, "Why do you need an agent?  You couldn't write it yourself?
Don't send your perfectly good story to the New Yorker and then throw it away and delete the file when their intern rejects it.
Don't come up to me after a heartfelt, exhausting talk on scenemaking that everyone in the room adored and say (while the applause is still ringing), "That was pretty slick."
Don't tell me my book was a good read, and that you enjoyed "reading through it."
Don't tell me you're writing a fictional novel.
Don't call your essay a short story.
Read a book.
Read another one.
Don't submit your novel to me "for publication."  I am not a publisher, but a writer.
Don't spend several hundred dollars to take a weekend workshop with me only to leap to your feet halfway through a fairly mild discussion of someone else's work to shout, "Who made you the big fucking expert?"  Specifically, don't do this in Austin, Texas, in March of 2006.  You know who you are.
Don't think or say that The DaVinci Code is a beautifully written book.
Learn how to use a comma.
Don't believe that the reason your book, story, essay, article, hasn't gotten published is that editors suck.  Unless it makes you feel better.
Don't use the term "marketing" in relation to a story you've written and are holding up during the Q and A at a reading I'm doing in Ohio.  Don't use the term "marketing" in relation to any story.
Don't ask me how my book is doing.  My book is doing fine, thank you.  It was good when I finished it, and it's still good now.
Don't send me your manuscript with a note that says, "Dear Mr. Roorbach: Please read this at your earliest convenience.  It's my memoirs and I know it's going to be right up your ally.  No need to write up your critique.  A phone call would be fine.   I need to know soon because the deadline for the PEN prize is coming right up around the corner."
Don't say to me, "I read your book," and stop there.