Comments Off

on Bad Advice Wednesday: Come out and See two Great Readers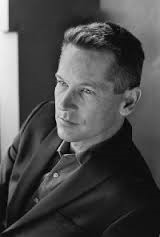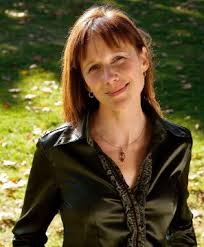 Writers' Week is rolling along thanks to yesterday's rock star duo of Chantel Acevedo and Belle Boggs. Standing room only.
Tonight we have the Buckner Keynote Reading in the CIS (not CSI) Building 1008. This will star two of my favorite writers and people, Patrick Phillips and Kate Miles. Patrick will read his brilliant poems, and Kate, aka Kathryn, will dazzle us with passages from Superstorm, of which World Famous Writer David Gessner said: "The Big One is coming. This book will sweep into town, pick you up, and carry you away. Like a great and gripping novel, Superstorm takes us moment-by-moment through the days building up to and climaxing in the largest storm the world has ever seen, while making us care deeply for those in the storm's path. It's a thrilling book. Pick it up, read it, and be transported."
Here is Kate's op-ed that was in the NYTimes last week: http://www.nytimes.com/2014/10/31/opinion/our-failing-weather-infrastructure.html?smid=fb-share&_r=0
True stuff about tonight's readers:
Patrick Philips new book is Elegy for a Broken Machine, due out in March. He was born in Atlanta, Georgia. He earned a BA from Tufts University, an MFA from the University of Maryland, and a PhD in English Renaissance literature from New York University. He is the author of the poetry collections Chattahoochee (2004), winner of the Kate Tufts Discovery Award, and Boy (2008). Through his poems, Philips frequently tells stories of earlier generations of his white, working-class family's life in Birmingham, Alabama; in his work, he also grapples with race relations, the complex and violent dynamics of family relationships, and parenthood. In an interview for storySouth, Philips noted that he has found working in traditional poetic forms to be "generative" while acknowledging a poem's need for both narrative and song.
His honors include a fellowship from the National Endowment for the Arts, a Guggenheim Fellowship, and a Fulbright Scholarship to the University of Copenhagen. He won the American-Scandinavian Foundation's translation prize for his translations of the work of Danish poet Henrik Nordbrandt.
This does not include info about PP's newest book. you can find that here: http://www.randomhouse.com/book/240259/elegy-for-a-broken-machine-by-patrick-phillips
And here he is talking poetry: https://www.youtube.com/watch?v=IlWaxuFKzPY
About Kate:
A Midwestern native, Kathryn Miles received her Bachelor's Degree in Philosophy and Women's Studies from Saint Louis University. She then moved east and received her Ph.D. in English from the University of Delaware, where she focused on intergenerational responses to landscape and place. Since that time, she has published both her scholarly and popular work in dozens of magazines and journals including Best American Essays, The Bioregional Imagination, Ecotone, History, How To Write About Anything, Outside, Popular Mechanics, and Terrain.
Miles is the author of three books, including Adventures with Ari (2009), All Standing (Simon & Schuster 2012), and Superstorm: Nine Days Inside Hurricane Sandy (Dutton 2014), which was recently named a "must read" by Newsday. She is currently at work on a forthcoming book that delves into seismic science and America's earthquake preparedness.
At Green Mountain College, Miles teaches in three of the college's low residency Masters Programs, and she enjoys working with students from across the globe as they gain a better understanding of their own ecological identity.
-Superstorm Vimeo book trailer: http://vimeo.com/110525557
-Kathryn Miles NYT OP-Ed on Failing Weather infrastructure:
http://www.nytimes.com/2014/10/31/opinion/our-failing-weather-infrastructure.html?smid=fb-share&_r=0
October Green Skeptic Review: http://www.thegreenskeptic.com/2014/10/review-superstorm-nine-days-inside.html?spref=fb