Feb 15
Guest contributor:
Nina de Gramont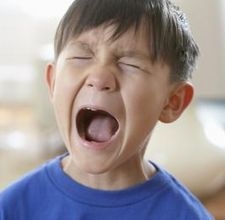 Dismissal at my daughter's elementary school is staggered by ten minutes, with the younger kids leaving earlier.  Hadley leaves at 2:30, and on the rare days I get there early I sit out front and wait with the first graders.  The other day one of them – we'll call him Johnny, which I'm reasonably sure is not his real name – was in a bit of a state.  While his classmates sat quietly on the front stoop, he marched up and down the sidewalk as if he were orating .  "I'm so mad at Bill.  I know he's had three play dates with Dave, and now they're having another play date this weekend."  Johnny was wonderfully unselfconscious about his jealous frenzy, the way only people under the age of six can be, and he didn't mind at all that his entire social world could hear his griping.  It was time for Ms. Rennie, the first grade teacher, to intervene.
Ms. Rennie was Hadley's teacher last year and I Love her so much that I had to capitalize the word.  She was born to teach young children:  wonderfully kind and serene, with a soothing and melodic voice, but also with an almost mystical ability to impose order.  I watched her stride across the sidewalk, place both hands on Johnny's shoulders, kneel down and look him in the eye.
"Johnny," she said, in her calm and musical voice.  "We spoke about this yesterday.  What happens when we com-PARE?"   She spoke the last word in two distinct syllables, with a rising, drawn out lilt on the last.  It sounded ridiculous and significant at the same time.  Johnny cocked his head.  The stress on that last syllable seemed to ring a bell.
"When we com-PARE," Ms. Rennie all but sang, "we start to feel bad."
Johnny nodded, recognizing the simple truth in that statement, or else properly hypnotized.  He took his seat quietly with the others. 
If you're a writer, you can easily see where this is going.  We all have that person – or in some cases multiple people – whose accomplishments can seem upsetting when we com-PARE them to our own.  I remember once, before I'd published a book, my husband and I were invited to a dinner party.  David was a published writer at this point, as was every other person invited to the party, and our hostess had lined up everyone's books as a centerpiece on the dining room table.  "Nina," she said, when she saw me notice.  "I should have asked you to bring one of your literary magazines so we could have included you!"
I pictured all those beautiful hardcover books beside one of my battered old copies of Kinesis or Atom Mind II, and felt very glad that I hadn't brought one along.   Years later, I sometimes find myself faced with the achievements of acquaintances or even friends, and I feel the same effects of that original visualization.  I feel inadequate.  I feel bad.
You do it too, right?  You feel fine about your work, proud of what you've done, and hopeful about what lies ahead.  Then all of a sudden, out of nowhere, you hear someone else's bio, with all their Pushcart Prizes and New York Times Notable Books and Starred Reviews in Kirkus, and if you were six years old you might just march up and down the school pick up line, waving your fists and complaining to everyone and anyone about the injustice.  Instead you do what grownups do, which is fret, and doubt yourself, and wonder why you ever got into this ridiculous business in the first place.
And the answer?  It's not a business.  It's an endeavor and a calling, and you chose it because you love to tell stories, and you believe that stories matter.  You know that life without art would be unbearable, so you want to do the brave thing, the right thing, and contribute some creation of your own.
So in other words, today's bad advice is a reprise on an impromptu lesson taught by a wise first grade teacher.  Next time that particular and paralyzing darkness descends, try to hear Ms. Rennie's calm and musical voice in your ears.  Consider it a rhetorical question, but pose it all the same.   And then get back to doing the work you were born to do.