Comments Off

on Audio, Audio!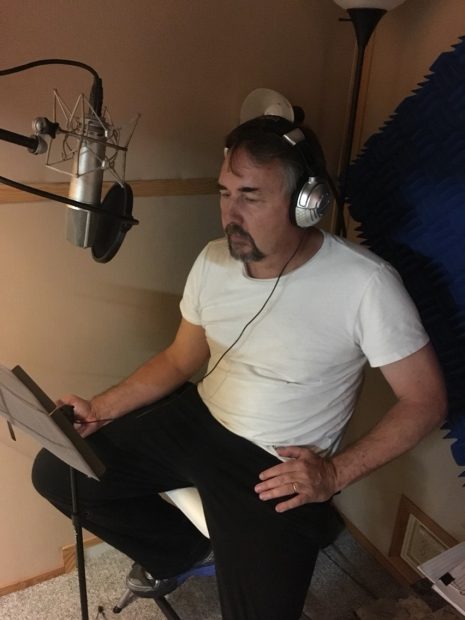 Nina, my wife, didn't read my last book, All the Wild That Remains. She listened to it as an audio book instead. That means she got to hear a strange man say things like this about my then-eight year old daughter: "I got in the car with Hadley and drove seven hours up to Wyoming….."
I liked the narration for the book a lot but the narrator's voice was distinctly unlike mine. It had a hint of Englishness to it, not effete exactly but slightly fancy, and the word "bullshit" did sound right when he said it.
When I told a friend of ours, Bekki Lee, about Nina listening to the not-me narrator, her story-making mind came up with this: what if a wife listened to a husband's book and fell in love with the narrator's voice, then left the husband for him?
That can't happen this time since I will be reading my own book. I'll be very happy to have narrated Ultimate Glory myself, and to have it. But I was surprised by how brutal a process the recording has been. Six days of 6 hour days of reading. Who knew I had so much saliva in my mouth or then, the next minute, so little? Who knew the letter L makes a clicking sound? Who knew I couldn't pronounce half the words I thought I knew in my head?
Barring any unforeseen circumstances, that will be the last time in my life where I read anything out loud for six hours.
For the next book I'll just let my wife's lover do it.
* * *
You can hear all my thoughts on the recording sessions at Penguin-Random House's "This is the Author."