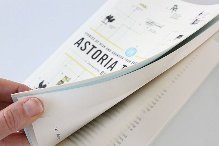 This week marks Lookout Books' official publication of Astoria to Zion, a collection of some of the best short stories from the first decade of the literary magazine Ecotone. As many readers of this site know, Ecotone is the magazine I founded, along with my grad students Kimi Faxon Hemingway and Heather Wilson, and it has always emphasized "places in between." Emily Smith, now the publisher of both Ecotone and its sister literary imprint, Lookout Books, has been with the magazine from the start, and with the help of her graduate publishing practicum classes at UNCW, as well as Ecotone's two newest editors, Anna Lena Phillips and Beth Staples, she spearheaded the publication of this anthology of great stories. In her remarks at the release party for Astoria to Zion, held last week in Seattle, she said:
"Though the word ecotone might at first seem to lend itself better to nonfiction, nowhere has the metaphor proven richer than in Ecotone's fiction. In his introduction to The Best American Short Stories in 2008, guest editor Salman Rushdie called Ecotone one of 'a handful of journals on which the health of the American short story depends,' referring of course to Kevin Brockmeier's startlingly beautiful story 'The Year of Silence.' To celebrate our first award-winning decade, we've selected twenty-six of our favorites, many of which were also reprinted in the Best American, New Stories from the South, Pushcart, and PEN/O. Henry series."
Before going any further, I should point out that one of these stories, "Broadax Inc," is by a young writer named Bill Roorbach (sometimes known simply as "Bill" in these parts). Other contributors include regulars in the pages of Ecotone, Brad Watson, Steve Almond, Rick Bass, Karen Bender, Cary Holladay, Edith Pearlman, Shawn Vestal, and Ron Rash, along with emergent talents Lauren Groff, Ben Stroud, and Kevin Wilson, among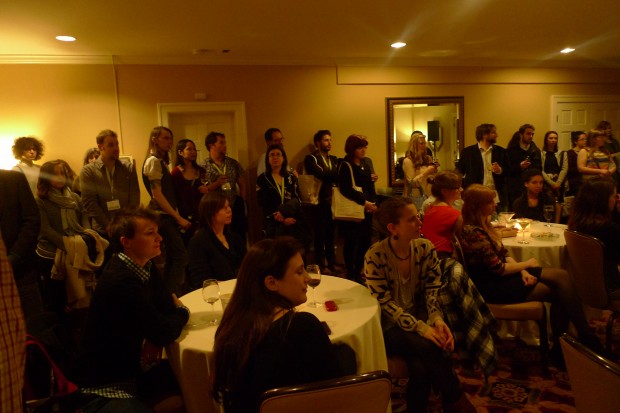 others. In keeping with the magazine's mission to reimagine place, the collection explores transitional zones, the spaces where we are most threatened and alive. From a city fallen silent to a doomed nineteenth-century ship, from a startling birth in the woods to the bog burial of an adored archaeologist, from the loop of hair in a drowned trader's locket to the sanctity of pointy boots in a war zone, these stories make beautiful noise of our most fundamental human longings.
To see first paragraphs from each story, staff introductions to some of our favorites, and digital broadsides and interviews with the authors, take a look at the Lookout Books blog:
Obviously you need to buy this book, but if you needed some more convincing, read these reviews and blurbs:
"A killer short-story collection"
—Gina Webb, Atlanta Journal Constitution
"There is a certain digital anxiety being acted out in this collection of fiction from Ecotone magazine's first decade, as well as a feeling of urgency, as if the need for a short story must be argued for here and now, guided by Ecotone's mission to reimagine the idea of place . . . The stories in Astoria to Zion recognize and struggle with the draw of the screen, which makes them all the more interesting and timely."
—Harvard Review
"Ecotone defines itself as the magazine for reimagining place, a claim that deserves to be applauded as a rare instance of truth in contemporary advertising. In an age where place has never seemed more tenuous and abstract, it's hard to conceive of a more relevant mission for a literary magazine."
—Ben Fountain, from the foreword
"Astoria to Zion is a dazzling literary showcase of veterans and new voices that offers all that readers have come to expect from Ecotone. While conjuring and exploring wildly varied places, this collection stakes out a stellar one of its own."
—Jill McCorkle, author of Life After Life
"I started to say what a stellar and concentrated selection of stories compose this fine book, stories full of all of our hope and danger and unease, but I'm just going to offer this simple note: this is a book I'll hand to my friends when they want to know where the short story is thriving."
—Ron Carlson, author of Return to Oakpine
"These stories care deeply about the physical world—sea, fire, city, countryside—but their concerns also press into every corner of existence—politics, love, regret, ambition.Heirs to Whitman, the collective voices are beautiful, soulful, crushing, and intelligent."
—Rebecca Lee, author of Bobcat
Contributors:
Foreword by Ben Fountain
Stories by
Steve Almond
Rick Bass
Karen E. Bender
Kevin Brockmeier
Robert Olen Butler
George Makana Clark
Brock Clarke
Lauren Groff
Cary Holladay
Rebecca Makkai
Miha Mazzini
David Means
Daniel Orozco
Edith Pearlman
Benjamin Percy
Ron Rash
Bill Roorbach
Maggie Shipstead
Marisa Silver
Stephanie Soileau
Ben Stroud
Andrew Tonkovich
Shawn Vestal
Brad Watson
Douglas Watson
Kevin Wilson