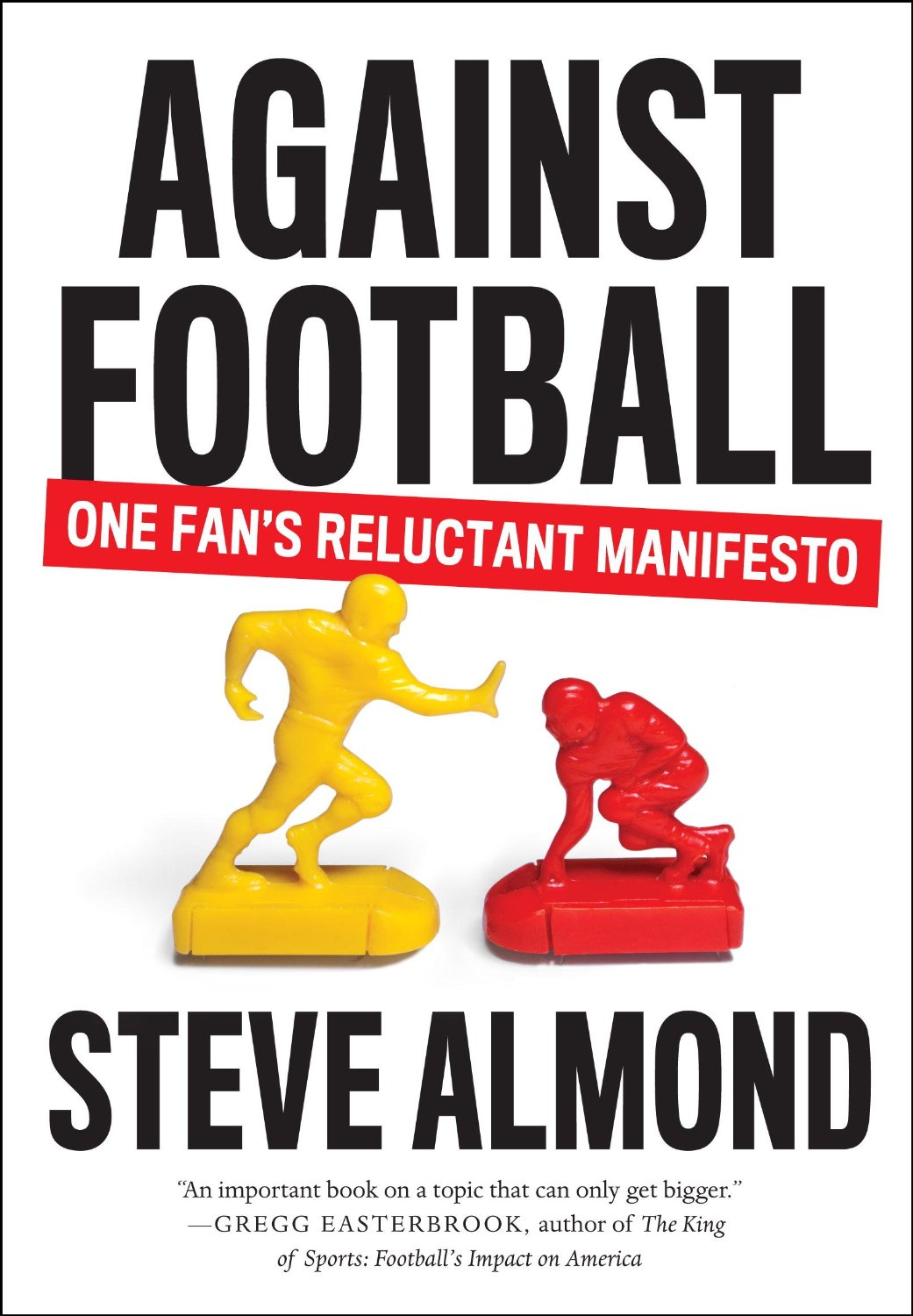 In the mad swirl of the NFL, it has been good to finally hear the voice of reason. That was of course Reggie Bush, who assured reporters that while he beats ("disciplines") his one-year old, he tries not to leave bruises. Wait a second. Did he just "one-year old"? Is he really saying he beats his baby? Holy Shit.
Here is the video of Bush.
Meanwhile check out Steve Almond's book Against Football: A Reluctant Manifesto.
My father was a Patriots season ticket holder and took me to Schaefer Stadium as a kid to watch Jim Plunkett and Randy Vataha. Doubt I will give up the Pats any time soon. But this bullshit right now is pushing me away, and the moralizing about the bullshit (by the likes of Ray Lewis) is almost worse than the bullshit itself.
Maybe it's time we celebrate a more civilized but equally exciting sport. Ultimate Frisbee, anyone?