Jun 04
Guest contributor:
Meg Pokrass
Comments Off

on An Interview with Caroline Leavitt
Meg Pokrass: So tell us about your new book.
Caroline Leavitt: Is this Tomorrow is the first novel I ever wrote set in the past, the 1950s.  It's set in a time when everything was supposed to be perfect and everyone was supposed to be the same, and it centers around Ava Lark, a Jewish divorcee with a son, at a time when being divorced was a scandal and being Jewish was suspect. None of the neighbors like or trust her, and her boyfriends make them suspicious. But when her son's best friend vanishes one day, the cops and the neighbors use it as an opportunity to ostracize her further. The novel flashes forward to when Ava's son Lewis, and the missing boy's sister Rose are adults who never got over the disappearance. And then the case seems solved–but is it really? 
It's really a book about how an outcast finds community and so much is based on my own upbringing as part of the sole Jewish family in a Christian neighborhood. At least every week, I was asked why I killed Christ. One teacher gave the class a test on Jesus and the Apostles, and in junior high I was excluded from the National Junior Honor Society, even though I had all As and was in ten activities, because I was Jewish. So it was healing for me to write this.
MP: So you started out in NYC, like many writers. How'd you get there?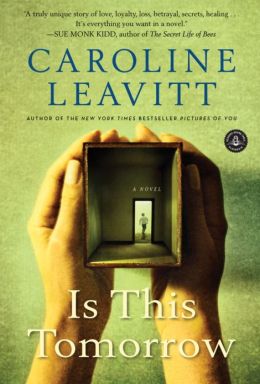 CL: I always wanted to live in Manhattan, but got waylaid in a bad first marriage, to Pittsburgh. My husband began to sleep with everyone in town except for me and eventually booted me out, so I fled to Manhattan in the early 80s. Back then, things were so different! The first day I landed there, a guy with a branch strapped to his head walked by and I thought, "This place is for me!" I found a tiny little apartment with a slanted floor and mice in Chelsea. Eighth Avenue was dangerous then and I often had to ask strangers to walk me home. the subway was dangerous. Times Square was a freak show. And I adored it. We'd go out to the Pyramid Club at two in the morning and then get food at the Kiev at four, often seeing Allen Ginsburg at the next table. The city was dirty, smelly, full of whores and drug addicts, and I worshipped it. I said, "I'm a writer living in Manhattan" every chance I got because it made me feel so good just to hear it.
I even got a place at the famous Writer's Room, where writers went to work. I thought I could make friends and instead I was asked to leave after two weeks because they accused me of making eye contact with the other writers too much and disturbing them.
MP: Did you see Andy Warhol walking around?
CL: I did see Andy Warhol walking around all the time, and I did get mugged once, but later, when I was married and it was on 5th avenue. This big huge guy bumped into us and said, "Christ! You broke my champagne!" and he menaced us and said, "Who's going to pay for my champagne?" Jeff gave him twenty dollars and then he turned to me and said, "Now, you. What you got?" and I don't know why but I said, "Please don't take my money. It's all I have to get home on my own. I live on my own! I'm all alone!" it wasn't true, but the guy considered me and then let us go.
I went to tons of parties. I crashed a lot of them, making an entrance with this walking penguin toy I had. I went to all the clubs and danced all night. I had a brick thrown through my window. I had an apartment on 22nd street that faced the window of this guy who was an exhibitionist, who used to pleasure himself for hours with only his head hidden behind blinds. (But he'd peak.) I got tired of seeing him so I figured out what apartment he was and left him a note asking him to please draw the shades. That night, he did it with strobe lights!  He never stopped until one day Jeff and I were walking and Jeff recognized him and said, "Hey, aren't you the guy who keeps whacking off?" The guy frozen and then bolted and he never did it again.
MP: Caroline, I'm interested in the importance of community as it relates to your wonderful interview blog, CarolineLeavittville… the idea of giving support to other artists, artists of many kinds.
So – how did it come about? What has it meant for you to have that blog and to have helped (and gotten to know) so many kindred spirits?
CL:  I originally started the blog because I thought I had to have one, but I quickly grew bored just writing about myself. Plus, I was reviewing for various newspapers and I couldn't review writers I knew (it's unethical), but I still wanted to support them. So I thought–ah ha! I can interview them on my blog and promote them that way! It quickly began to snowball, and to my delight I found myself interviewing writers I deeply admired, even as I got to find out how they write, what rituals they have, what obsessions. I've expanded the blog by giving it over to filmmakers and photographers and jewelers–to anyone involved in the creative process. And by the way, even banking can be creative. Maybe that came out wrong.
But I've been helped so much in my career, that I wanted to help other writers, especially debut writers.
MP: Why is it increasingly vital to GIVE to the community by showcasing unusual writers and artists .. in other words, drawing healthy attention to people following their dreams, and often to those who arewriting about issues which are hard to confront…?
CL: Because the really commercial writers don't need press, but the ones working outside the norm do. And because it's important to help other creative souls.
MP: What music do you love?
CL: I'm a rock and roll girl and I have an Elvis Costello jones almost all the time. Though my husband Jeff introduced me to Fado music, which is my obsession. It's full of passion and drama and feeling.
MP:  How does watching film effect your own writing?
CL:  I'm a filmaholic. I can watch three films one right after another, and I write scripts, too. I always am trying to figure out how the film puts the story together. A film sort of wears its story on its sleeve. It's much more visible, the structure, than in a novel.
MP: Tell us about your dream film project ?
CL: Oh sigh. I wrote a script for Is This Tomorrow, and everyone told me I was too old, not hip enough, not quirky enough, to enter the Sundance Screenwriting Lab Fellowships, but I did it anyway because I'm stubborn and because I insist on believing in magic thinking, that all things are possible. And I made the finals! They only take 12 people, and six are people they are already working with, and they told me to change the script and resubmit, but I have no idea how to change it, so I submitted something new. My dream is to just have Sarah Polley make the film!
MP: What are your most important films of the last 10 years to you?
CL:  L'Amour.  The Artist.   Blade Runner, Director's Cut (I know, how pretentious can I get, Director's Cut, really?).  Mud.  Take Shelter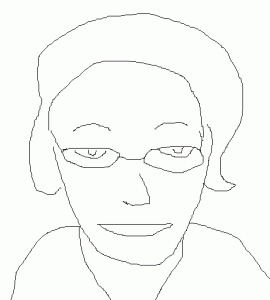 [Meg Pokrass went through life with the last name Pokrass. Substitute teachers and asshole kids called her Meg Porkass and/or Poke-R-ass and fell over laughing. Some very strange people think that Meg made up her name to be provocative.  Meg is mind-boggled by the concept of making such an embarrassing name up. The name Pokrass has been rudely and purposefully mispronounced so often, that she turned her name around and made herself an agent, Peg Mokrass.  Nothing good came of that. Meg's collection of 88 tiny stories called "Damn Sure Right" has received high praise from talented people like Bob Hicok and Rick Barthelme. But even Bob Hicok says she has a pretty bad name. Meg is the proud owner of a failed show-dog and a Reubenesque cat.]