Dec 08
Comments Off

on Lundgren's Lounge: "Avid Reader," by Robert Gottlieb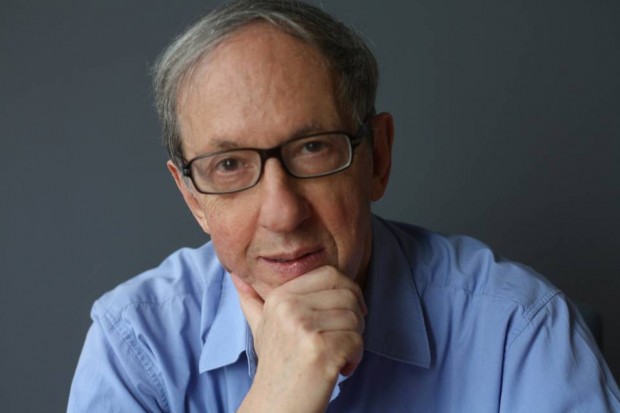 Sometimes I feel like my life-long devotion to the act of reading marks me as a member of a cabal, furtive and unnoticed, moving around the edges of contemporary culture. And by reading I mean reading books… bound, tangible artifacts symbolic of the perhaps quaint notion that we can be enlightened and entertained by the words on a page.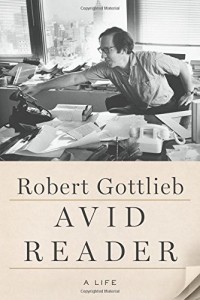 And then along comes a book like Robert Gottlieb's Avid Reader: A Life. This is a memoir that reassures all is not lost. Gottlieb has been at the center of American publishing for over six decades. Fresh out of Cambridge and a stint in the greeting card department at Macy's, Gottlieb "stumbled" into a job at Simon and Schuster. By the time he left to join Knopf a dozen years later he had forged a reputation as one of American publishing's preeminent editors.
Gottlieb's memoir of his life as editor of such luminaries as Joseph Heller, Toni Morrison, Doris Lessing, John Cheever, Robert Caro, John le Carre, Charles Portis and Nora Ephron, to name but a very few and his subsequent stint at the helm of The New Yorker magazine, is gossipy and sometimes rather self-indulgent, but it is never less than fascinating AND it might help to dispel the notion that we are alone in this seemingly Sisyphean endeavor of putting reading (and writing) at the center of our lives. For Gottlieb the issue is never in dispute: he has devoted his life to his work as a person of letters because for him it matters, both on a personal level and in a broader cultural or social sense. This attitude towards the work drives his inveterate, workaholic nature:  indeed, it can be daunting and exhausting to read the record of his daily regimen as he strives always, to return work to his writers "right away." Other of his editing mantras include, "It's the writer's book not yours," and "Try to help make the book a better version of what it is, not into something that it isn't," and finally, "It's a service job."
It is that last dictum that makes Avid Reader so utterly charming. Even while Gottlieb sometimes offers an almost suffocating deluge of detail, it is always with an ethos of a profound love of and appreciation for the work and the writer/artists that create it. Near the end of the book Gottlieb surprises by giving us an account of his lifelong love of dance and how that love affair evolved into his becoming both a participant in the dance world as publicist, board member and advisor and as one of its most formidable and respected critics. Being quite illiterate regarding the world of dance myself, I nevertheless found this chapter describing the nuances of that previously unknown world to be wonderfully edifying and supremely entertaining.
Gottlieb ends by talking about his curiosity at how his changing role from editor to publisher to writer, will play out. He writes, "Recently I came across these lines from Robert Frost—'No memory of having starred / Atones for later disregard, / Or keeps the end from being hard'— and was surprised to realize that my reactions are opposite to these. I never felt I was a star. I don't now feel disregarded. And, yes, the end may very well be hard, but perhaps fate will be kind, and at least let me keep on reading for awhile."